9 little winter fashion rules you need for staying warm and stylish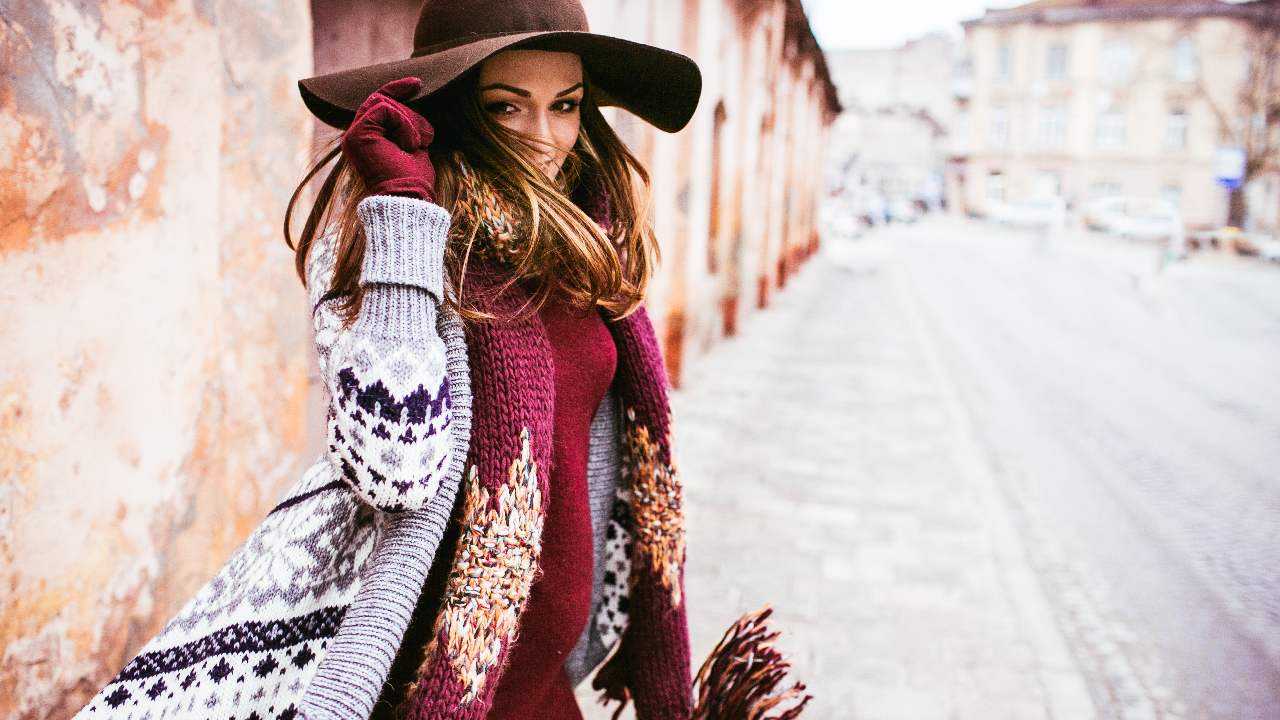 1. Pair skirts with knits
Instead of the typical blouse, pair your skirt with a cute knit this winter. You can layer a thin t-shirt or tank under your knit to ensure even more warmth. Celebrity stylist Cristina Ehrlich told In Style to pick your fit according to your height. "On the shorter side? Choose a more fitted sweater. If you have some height, the long shawl style is perfect," according to Ehrlich.
2. Layers
Ray Lowe, fashion market writer for refinery29.com, recommends wearing a thin shirt under your knit and then top off the look with a stylish coat. This way, when you get to the warm indoors you can take off your layers in case you feel too hot.
3. Swap out thin tights for a thicker material
Try wearing fleece lined tights or leggings underneath your dresses, skirts and even pants. Fleece lined tights and leggings are still relatively thin material, so you won't look too bulky, but you will be much warmer.
4. Rock the faux fur
Turn heads with a stylish faux fur top layer such as a coat or vest. Glamour recommends keeping the rest of the outfit simple with a solid knit and pants.
5. Layer with a turtle kneck
Turtlenecks are only for the ski slopes: wear a turtleneck under your blouse to keep you extra warm. Add colour to your outfit with a stand-out turtleneck, or keep the look more neutral. Depending on how tight your blouse fits, stay even warmer with a thicker material turtleneck such as wool.
6. Add colour with hats and gloves
Add pops of colour to your outfit with colourful hats, gloves and other winter accessories. That way you can still make a fashion statement when you bundle up to go outside. Stylist Elizabeth Stewart, told In Style that she recommends wearing a thick black shawl with bright knit gloves and hats.
7. Wear ribbed clothes
"Trapping pockets of heat in your clothes while lengthening the lines of your limbs, these cottons are indispensable in a wintertime wardrobe," Connie Wang, fashion features director at refinery29.com wrote on the site. Wear ribbed shirts and tights under your knits and dresses.
8. Layer with silk
Silk is an extremely warm material and since it's very thin, it's easy to layer underneath your winter clothes. Wear it under jackets, knits and dresses for another layer of insulation while still making a fashion statement.
9. Sport knee high boots
Keep your feet and legs warm while wearing a skirt or dress with knee high boots. Celebrity stylist Miranda Almon recommended to In Style to go up half a size with your boots. "Going a half size up allows room for wearing thicker socks over tights," Almond said.
This article originally appeared on Reader's Digest.
Image: Shutterstock