Beyoncé stuns with return to Vogue cover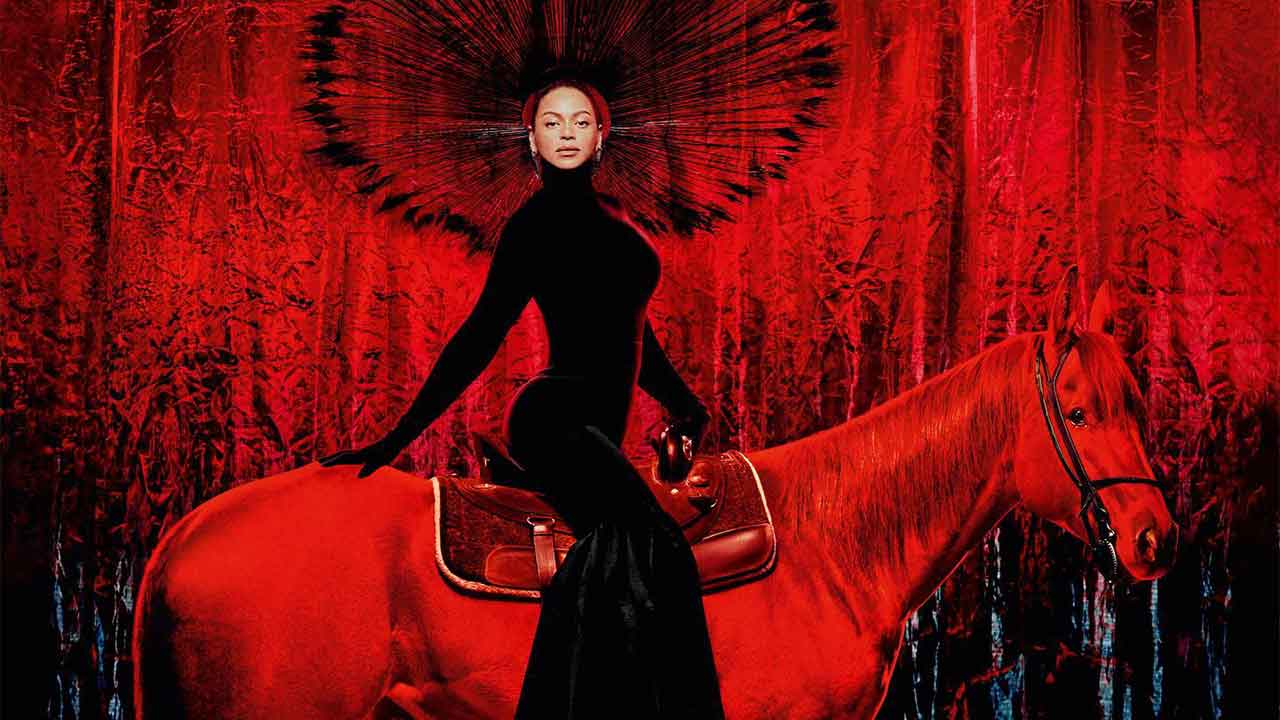 Scroll down to view the gallery below
Pop icon Beyoncé has caused a stir with the release of her cover photos for the July issue of British Vogue, days after breaking the news that her next album will be released next month.
The 40-year-old shared a dozen shots from the shoot to Instagram, with each simply captioned "British Vogue July 2022".
Styled by Edward Enninful and Marni Senofonte, Beyoncé shines in an all-black Maison Alaia gown and a huge feathered headpiece atop a red horse called Stetson, making the magazine's caption "Beyoncé turns up the heat" all the more appropriate.
In another shot, the queen of pop wears an expertly embroidered gold gown of sequins and mesh with a collar that creates a halo behind her, accented with Saturn-shaped golden earrings, vintage jewels, and Swarovski rhinestones, per Vogue.
She also swaps the horse for a motorbike and the gown for a patchwork leather jacket, vinyl legging, boots, and a leather headpiece with silver studs in one shot, and a giant mirror ball with more feathered headgear and a pink leather coat dress in another.
Images: @beyonce (Instagram)