Harry Styles' foray into the beauty world sparks huge demand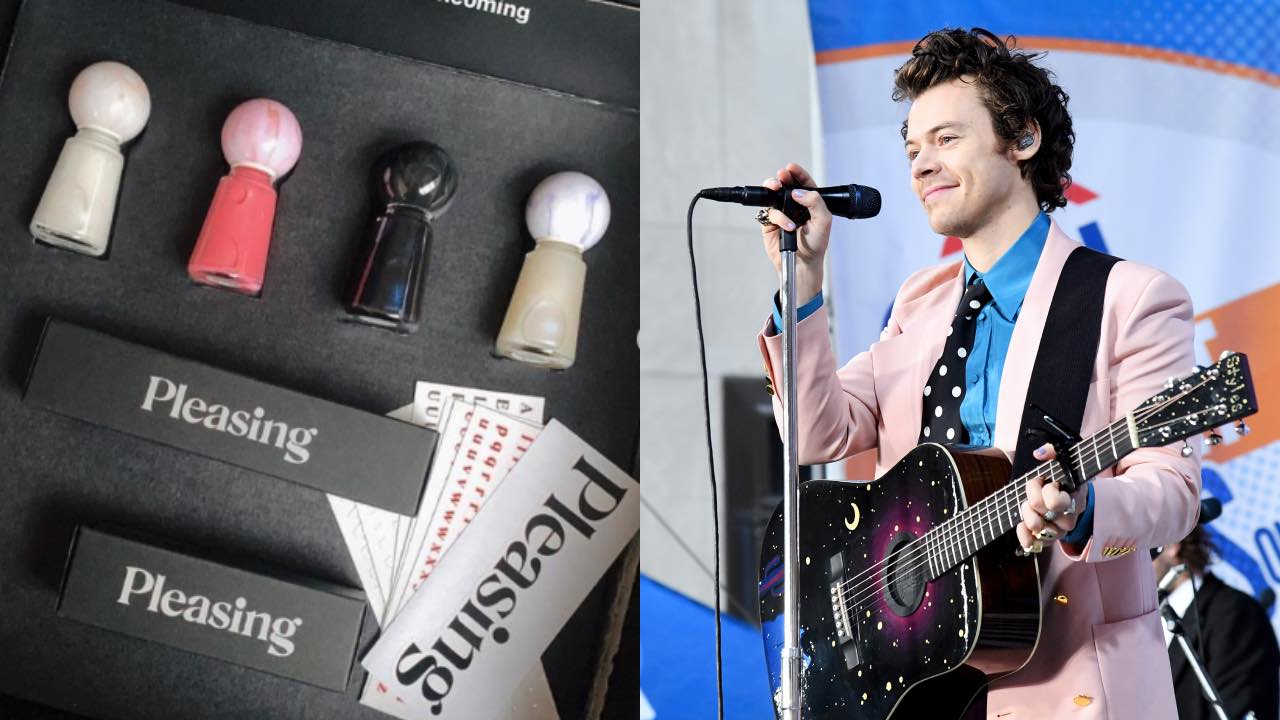 The world of men's beauty products has remained relatively untouched in the past, with many believing these self-care products are exclusive to women.
However, as Grammy award-winning musician and style icon Harry Styles has launched his own non-binary line of products, the demand for men's products has seen a global rise.
His new brand, called Pleasing, was launched in November and features skin care items and nail polishes, which have become Styles' signature in recent years.
Global fashion marketplace, LoveTheSales, has been tracking demands and a range of sales data from over 10 million international shoppers.
Since Pleasing was announced on Styles' Instagram account, shopping searches for "men's makeup" sky-rocketed a whopping 393 per cent compared to the week before.
View this post on Instagram
There was also a 72 per cent increase in fashion searches for "men's nail varnish" and a truly giant 641 per cent increase in demand for "men's lip serums".
Harry started his line with specifically non-gendered items, as the conversation around gender and fashion continues to be evolving and changing amongst younger generations.
"It's starting with nail polish because that was kind of the birth of what it was for," he told Dazed in an interview.
"Me seeing a colour on a flower or a wallpaper or something and thinking, 'Oh, I wanna put that on my nails.'"
View this post on Instagram
Harry Styles has long been known for embracing gender-neutral style, as he has pushed the envelope with his fashion in photoshoots, and donning a more progressive way of presenting himself.
With the help of his army of fans, Styles is helping to break down gender stereotypes in the world of beauty and fashion, as his new Pleasing brand is only the beginning.
Image credits: Getty Images / Instagram