Princess Eugenie shares unseen snaps of a royal tradition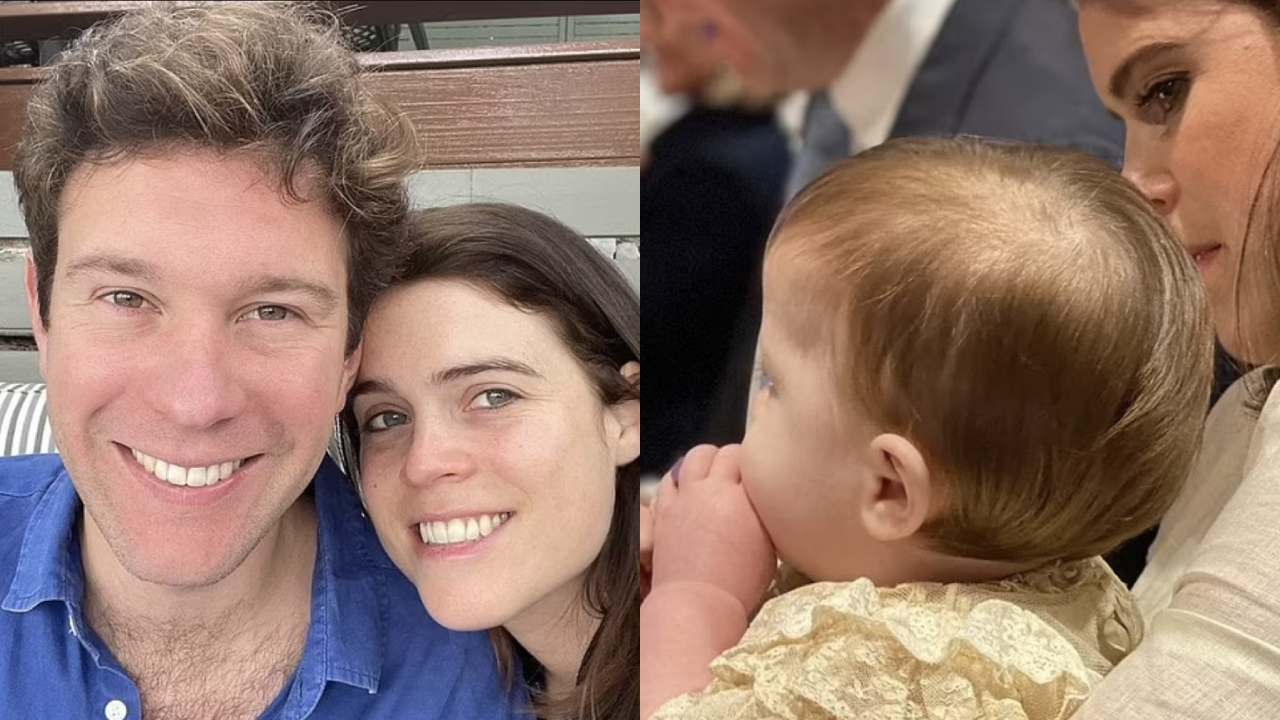 Image: Instagram
Princess Eugenie has shared an unseen photograph from her son's christening, in which he appears to be wearing the handmade replica of the royal christening robe.
The Queen's granddaughter, 31, shared a series of photos on Instagram yesterday of memorable moments from the past year, which saw both the arrival of her first baby son August, and the death of Prince Phillip.
The collection included a first look inside baby August's Baptism at the All Saints Chapel in Windsor Great Park, which was shared with Zara and Mike Tindall's son, Lucas.
The photograph indicates that the babies were christened in the Honiton lace and white satin gown first used at the christening of James, Viscount Severn in 2008 - making August and Lucas the tenth and eleventh royal babies to be christened in it.
The frilly cream outfit is a replica of the intricate christening gown made for Queen Victoria's eldest daughter that was used for all royal baptisms until Lady Louise Windsor's in 2004.
Along with Viscount Severn, Prince George, Princess Charlotte and Prince Louis all wore the gown, as did Lord Frederick Windsor's daughter Maud and Zara Tindall's little girl, Mia.
It was created by the Queen's dresser Angela Kelly, and features the same lengthy skirt and elaborate collars and bow as its predecessor.
The original robe, made in 1841, was worn by the Prince of Wales, the Duke of Cambridge and Prince Harry among others, and has now been carefully preserved.
In her 2019 book, The Other Side of the Coin, Ms Kelly, explained how the replica gown was dyed in Yorkshire tea '(the strongest, as we all know)' to ensure it looked authentic, according to The Telegraph.
She wrote, "At each stage of the process I would show our progress to the Queen: first the bodies, then the sleeves attached to it, then the skirt with the under-layers on, and finally the completed robe. Her Majesty was very interested to see how it was developing."
The original Spitalfields silk and Honiton lace gown was commissioned by Queen Victoria in 1841 for her first child, Victoria.
It was deemed too delicate to be used again following the christening of Lady Louise Windsor in April 2004, so the Queen commissioned an exact replica to be worn by royal babies instead.