Revolutionary hair care with a cause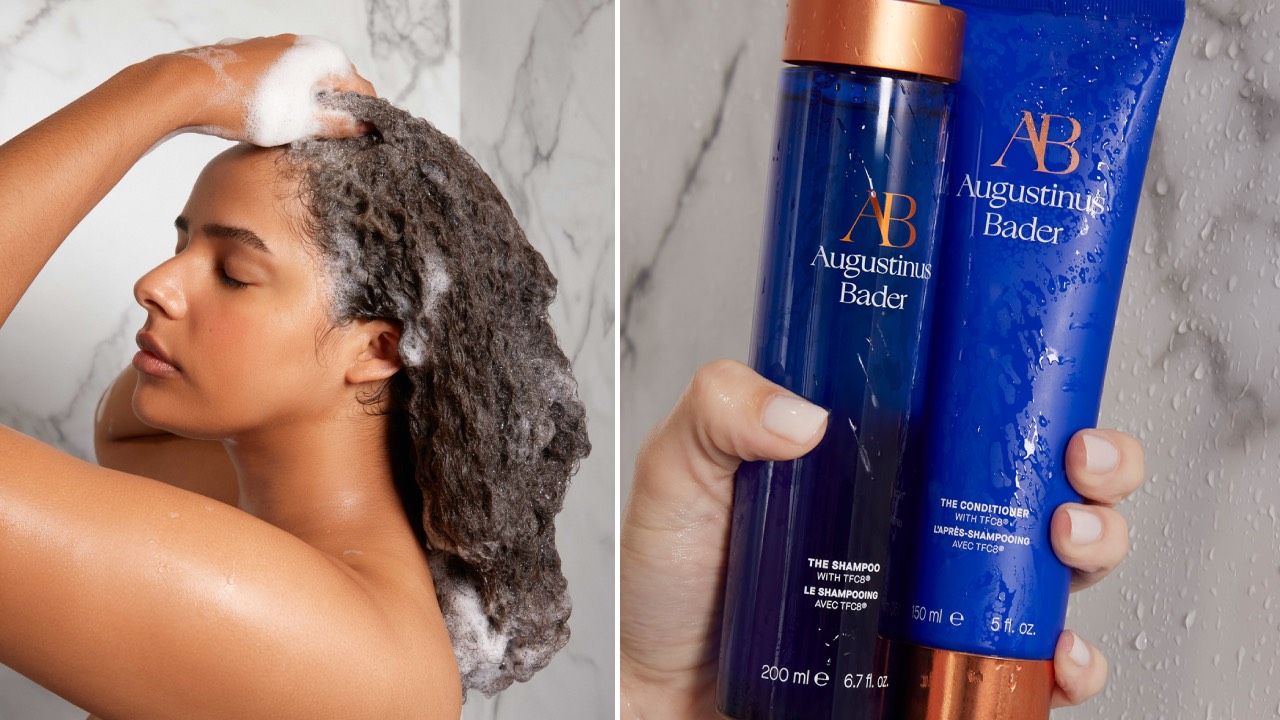 When it comes to hair care, buying off the supermarket shelves often just doesn't cut it to keep your hair looking clean, silky and smooth.
Hair care found in your favourite shopping centres can often be filled with harsh chemicals that do more harm than good to your hair, leaving people unsure of where to turn to protect their luscious locks.
Enter: Augustinus Bader.
It's been four years since Augustinus Bader revolutionised the skincare industry with their luxury products that have won over the likes of Meghan Markle and Victoria Beckham.
Now, AB have made their triumphant foray into the world of haircare with a collection that is set to reshape how we think about taking care of our hair.
Their five game-changing new products, which are each powered by world-leading TFC8 technology, are filled with potent, restorative ingredients to deliver tangible results.
This haircare range is clinically proven to support natural hair growth, combat signs of damage and renew the scalp, while delivering unprecedented results that you won't find elsewhere.
Check out what's on offer from Augustinus Bader's Hair Care Collection.
AB's first ever Shampoo was so highly sought after by eager customers, that it sold out within just a few weeks after it was launched.
Powered by TFC8 technology, this product is formulated to cleanse the scalp and hair while hydrating and strengthening at the root, for fuller, shinier, healthier-looking hair in just one wash.
Professor Augustinus Bader says, "The Shampoo represents a disruptive approach that is deeply rooted in science and untangles any confusion about how best to cleanse the hair."
"Unlike any other shampoo available, this innovative formula is developed with TFC8® technology to target cells in the hair follicles, where healthy hair begins to form -- going beyond just cleansing to actively create an optimal environment for repair and regrowth."
Over a 12 week trial, The Shampoo was clinically proven to:
Increase hair count by 16%

Increase strand thickness by 197%

Reduce broken and damaged hair from brushing by 92%

Increase hair smoothness by 277%

Increase hydration by 84%

Increase shine by 233%

Increase hair strength by 192%

Decrease hair follicle clog by 92%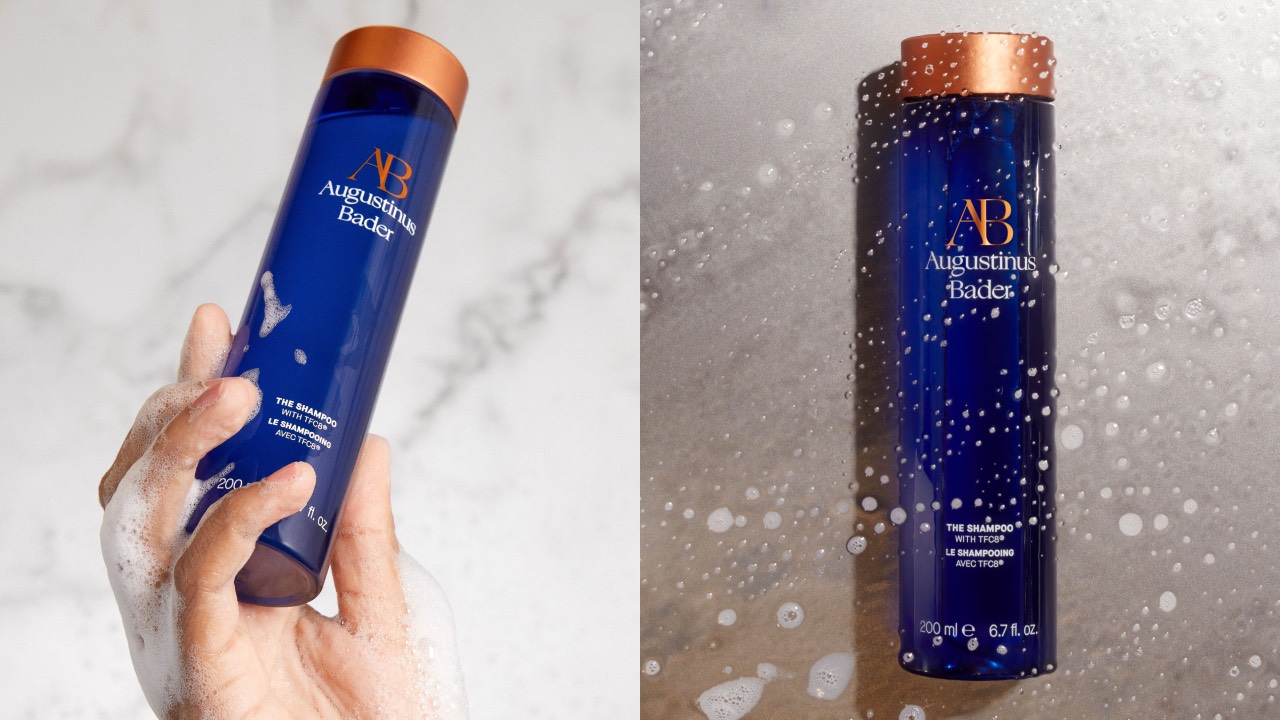 This top-selling AB product works in partnership with the ground-breaking shampoo to help leave hair feeling smoother and stronger than ever.
The Conditioner formula is designed to replenish hair and scalp while strengthening and renewing strands to combat shedding, breakage, and signs of damage.
According to Professor Augustinus Bader, "The Conditioner is a lightweight, renewing moisturiser developed specifically to address the needs of the hair follicles and shaft by sealing in essential nutrients optimised by TFC8®."
"As the first Conditioner developed with this proprietary technology, it is created to work synergistically with The Shampoo to hydrate and replenish at a cellular level post-cleanse, for exceptional softness, smoothness and fullness."
Over a 12 week trial, The Conditioner was clinically proven to:
Increase hair count by 20%

Increase hair strength by 118%

Increase hair hydration by 97%

Increase hair smoothness by 160%

Reduce broken and damaged hair from brushing by 85%

Decrease hair knots by 91%

Increase hair shine by 131%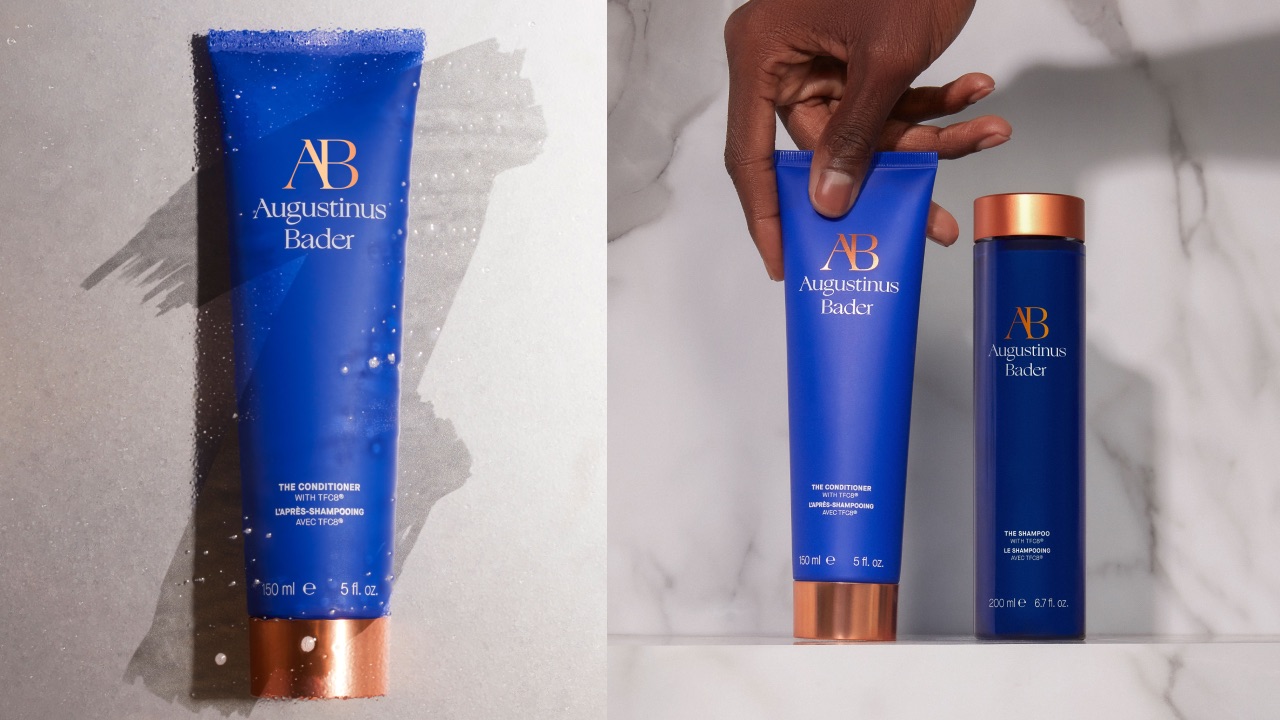 This ultra-restorative elixir delivers a TFC8® -packed dose of nutrition directly to the hair shaft, boosting thickness and volume while reducing breakage and split ends.
The Hair Oil instantly improves the look and feel of hair, while delivering long-term nourishment and protection - for healthier-looking hair.
It also helps to reduce breakage, mend split ends, and strengthen and thicken weak or brittle strands for silkier, fuller hair, while combating visible signs of damage - from over-styling and heat to ageing and environmental aggressors.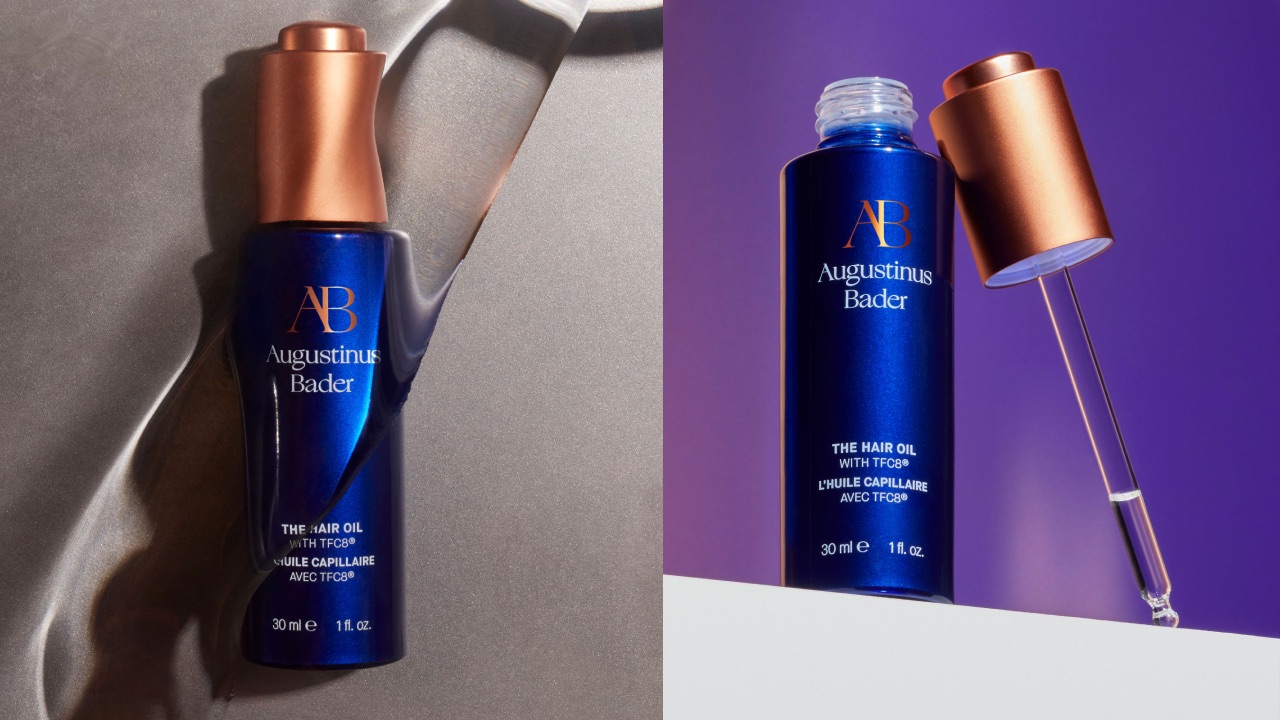 The AB Leave-In Treatment is the answer to healthier hair in a bottle, as this product strengthens, softens, and smooths while reducing breakage and styling damage and supporting natural growth and vibrancy.
It also works to replenish and smooth strands, boost shine, tame frizz, and strengthen hair without weighing it down.
The Leave-In Treatment leaves hair with a nourishing shine and healthy bounce, while sealing in nutrients to keep hair looking and feeling its best.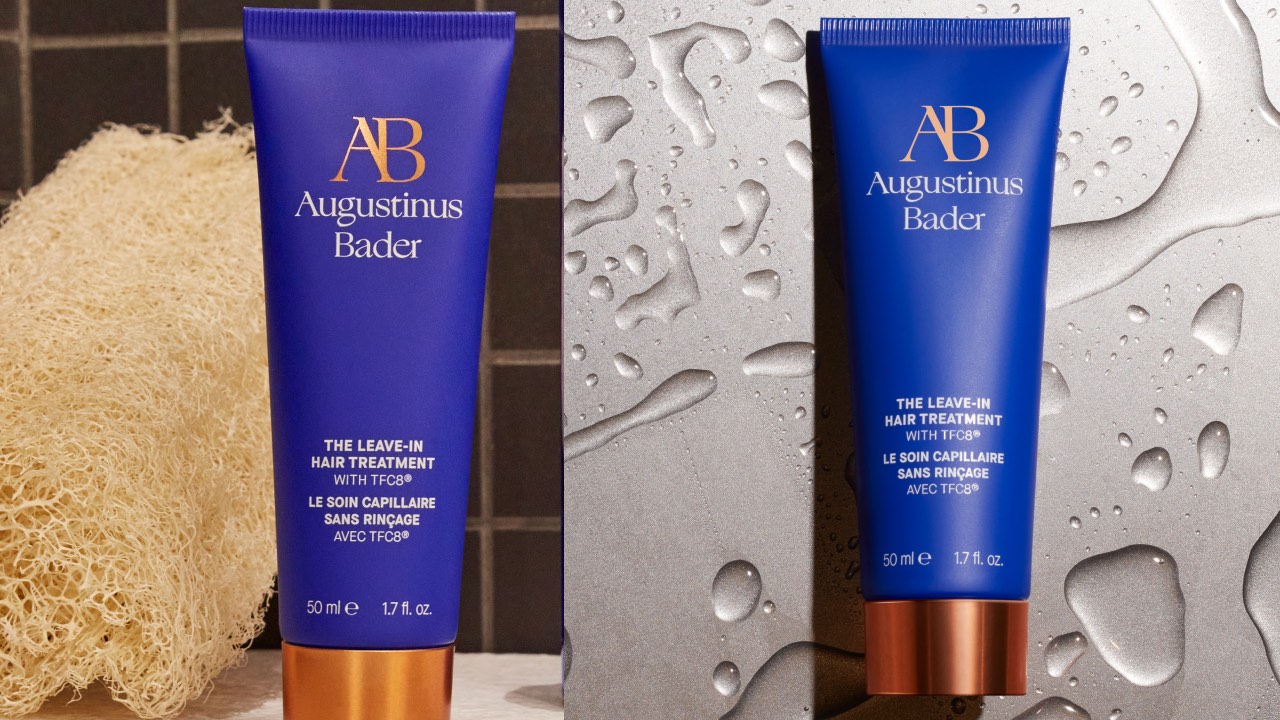 This innovative serum works to reduce hair shedding and loss, stimulate hair growth, and rejuvenate the skin of your scalp for healthier, stronger, fuller hair.
The Scalp Treatments hydrates, smooths and softens strands while improving moisture retention, for greater volume and a healthy, natural shine, while also supporting keratin and collagen production for improved hair structure and vigour.
This product also helps to volumise existing strands, and anchor strands to the scalp to reduce breakage and support the prevention of hair loss.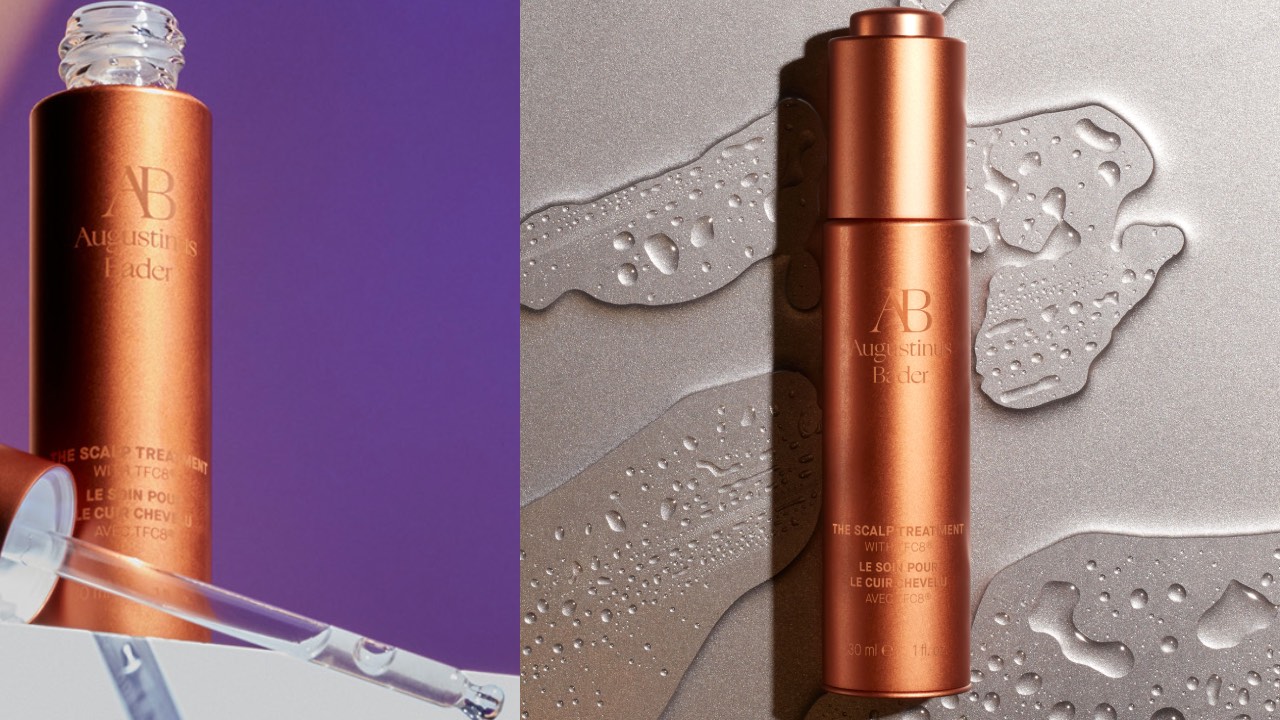 As well as AB's commitment to replenishing and restoring your hair with the most luxury ingredients at affordable prices, Augustinus Bader is also dedicated to giving back, as each online purchase allows customers to donate 5% of their order value to a charity.
With AB's revolutionary hair care backed by 30 years of research and innovation, these game-changing formulations are a must-have for anyone looking to experience healthier, stronger, fuller hair from root to tip.
This is haircare redefined.
Image credits: Supplied
This is a sponsored article produced in partnership with Augustinus Bader.