Sweet moment that made Duchess Kate gush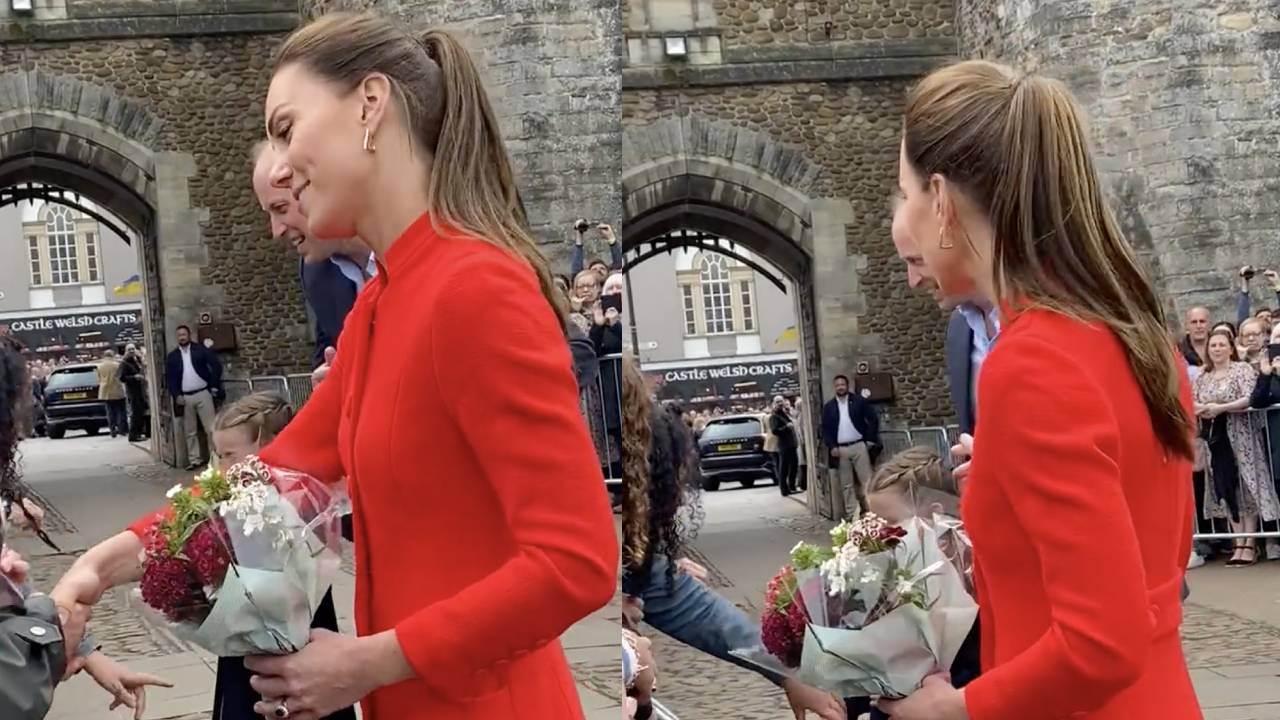 A heartwarming video of Kate Middleton gushing over a compliment that she would be like Princess Diana has gone viral.
The Duchess of Cambridge was out visiting Cardiff Castle during the Queen's Platinum Jubilee celebrations with Prince William, Prince George and Princess Charlotte on June 4.
She then stopped to speak to members of the public when one woman caused the Duchess to smile widely.
"You're going to be a brilliant Princess of Wales," the woman says in the touching footage.
"Oh, that's very kind," Kate replies before gesturing towards William saying, "I'm in good hands".
At Cardiff Castle, I captured the moment when a lady told The Duchess of Cambridge 'You're going to be a brilliant Princess' and she replied looking at Prince William 'I'm in good hands' 💙😭🙌

🎥 Credit: Me 😃#PrinceWilliam #DuchessofCambridge #Royal #Royals #HM70 #TheQueen pic.twitter.com/TqQTx4pOfo

— Fifi ❤️ The Cambridges 🇺🇸🇳🇮🇬🇧 (@hellen3030) June 11, 2022
The woman was referring to the role that Kate will take on when Prince Charles takes the throne and her husband becomes the Prince of Wales.
Princess Diana held the title of Princess of Wales when she married into the family before her shocking death in 1997.
The video was shared to Twitter and royal fans gushed upon seeing the interaction, saying that Princess Diana would have loved the Duchess.
"Yes she will and I hope she takes the title of Princess of Wales because she deserves it. It will make William proud, Diana would have loved her," one person wrote.
"Such a lovely thing to say and so humble; she still relies on him to give her direction. Even after 20 years together," another added.
"She will make an outstanding Princess of Wales and will be accepted," someone else wrote.
"Kate is so perfectly put together, and she seems to enjoy her role. The children are all adorable, and Princess Charlotte is so sweet!" another comment read.
Images: Twitter