Take a sneak peek at the Queen's palace at Christmas time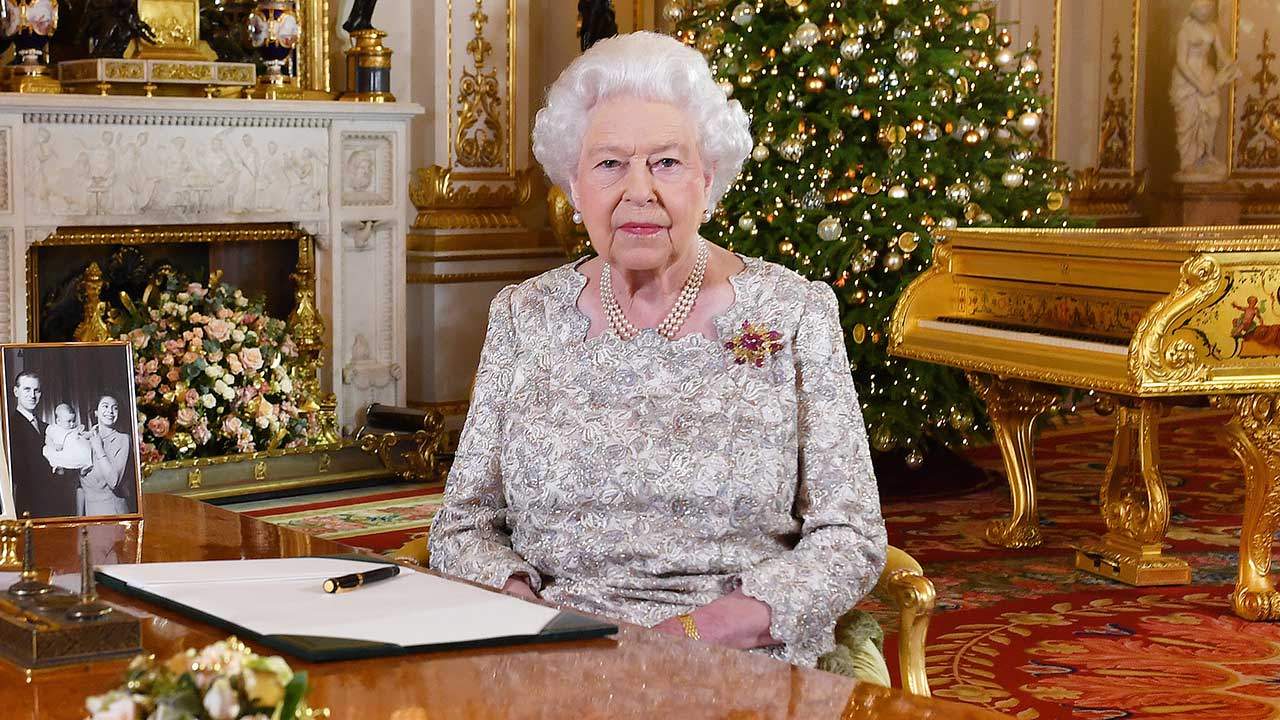 The Queen's official residence in Edinburgh, the Palace of Holyroodhouse, has been decorated for Christmas, and the result is stunning.
The Royal Collection Trust released a set of photos showcasing the palace's seasonal makeover, including a four-metre high Christmas tree in the Throne Room and garlands on the banisters. The tree sits in front of a recently installed portrait of Charles II, who was was King of Scotland from 1649 until 1651, and King of Scotland, England and Ireland from the restoration of the monarchy in 1660 until his death in 1685.
Christmas only became a public holiday in Scotland in 1958, following a 400-year-long ban on the holiday following the reformation which saw Mass, festivals, church holidays and Yule celebrations banned.
The palace was decorated following royal tradition, that sees all royal estates receive a makeover for the holiday season, but the Queen won't be present to enjoy the decorations. Her Majesty typically celebrates Christmas at Sandringham or Windsor Castle, and according to The Mirror, will celebrate at Sandringham this year, while she recovers from her recent back injury.
The source that shared this information with the paper also revealed that the Queen is feeling much better, saying, "The Queen has told everyone she is feeling far better of late and is very much looking forward to welcoming them for Christmas."
Prince William recently shared memories of Christmases spent at the family's Sandringham Estate as part of a podcast. He described the family's pilgrimages to St. Mary Magdalene Church, where they attend Christmas Day services, that featured Prince Philip plowing ahead the rest of the group while "there'd be us at the back with little legs trying to keep up."
William, Catherine and their children live at Anmer Hall on the sprawling 20,000-acre Sandringham Estate in Norfolk, in East Anglia.
Image: John Stillwell - WPA Pool/Getty Images