The best sunglasses for your face shape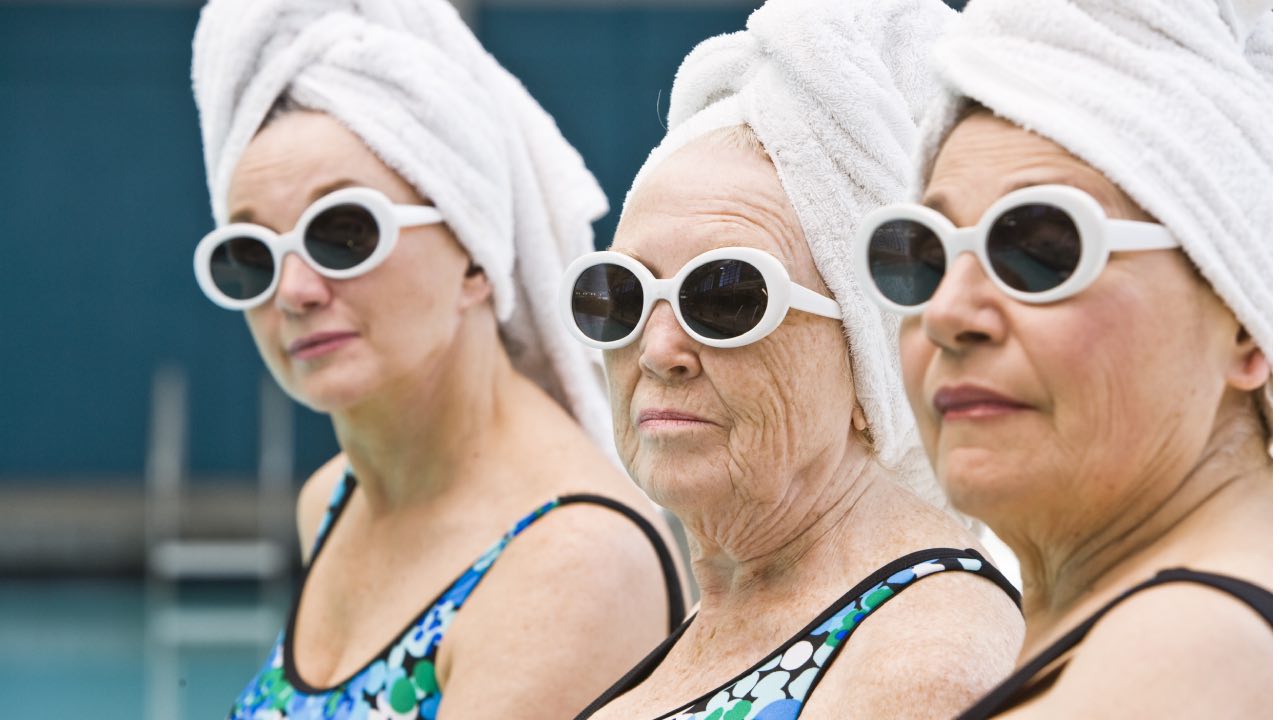 Best sunglasses for a round face
The thing to remember about selecting a frame style is that opposites are attractive, according to optician, Pete Hanlin.
If you have a round face – defined by a wider forehead, rounded chin and full cheeks – like Adele, Michelle Williams, and Ginnifer Goodwin, a rectangular frame works beautifully to elongate the face and balance roundness.
Best sunglasses for an oval face
Oval faces are very balanced (lucky you!). Genetically blessed beauties like Carey Mulligan, Kerry Washington, Julianne Moore, and Kate Middleton can really wear any style sunnies.
The most important thing is to pick a pair that is sized in proportion to your face. Wayfarers, butterfly, and square styles are all super flattering!
Best sunglasses for a heart-shaped face
Heart-shaped faces, like Reese Witherspoon, Halle Berry, and Zooey Deschanel, tend to have a broader forehead, high cheekbones, and narrower jaw with a more pronounced chin.
"The best sunglasses for heart-shaped faces will de-emphasise the angle between the forehead and chin," explains Catherine Brock, the founder and editor of thebudgetfashionista.com.
Light-coloured frames and those with exaggerated bottoms direct attention downward and add width to lower part of the face.
Best sunglasses for a square face
Square faces are characterised by angular features and a strong jawline. Think Salma Hayek, Cameron Diaz, and Sandra Bullock.
When shopping for sunglasses, look for thin, round, and oval shapes, which will help soften facial sharpness.
Semi-rimless frames are also a great choice! "A half plastic, half metal combination frame works well," says optometrist Dr Monica Nguyen.
Best sunglasses for a diamond-shaped face
"The goal when selecting sunglasses for diamond-shaped faces – see Keira Knightley and Viola Davis – is to use the frame to broaden the appearance of the forehead," says optometrist Dr Barry Kay.
Oval and cat-eye shapes help create balance by highlighting peepers and softening cheekbones. "Also, rimless frames are your friend, as this will really allow your cheekbones to shine," notes model Victoria DiSorbo.
Avoid frames with a dark bridge or darker lower rims, which tend to draw attention to the middle of the face.
Best sunglasses for an oblong face
f you have an oblong face, like Liv Tyler and Sarah Jessica Parker, wider sunglasses, like aviators – especially those with decorative temples, are a great choice.
These styles give the illusion of a shorter, wider face. Planning to spend time poolside or beachfront? Look for a wrapped style, which offers greater UV protection.
Best sunglasses for a high forehead
If you're self-conscious about your forehead, opt for tall lenses or oversized frames.
"A good trick is to pick a pair of sunglasses with a really tall browline bridge, which lifts the face and takes attention away from a high forehead," says designer Larisa Ginzburg.
Best sunglasses for a small face
If you have a smaller face a la Miley Cyrus, look for more petite rectangular and square shapes and thinner frames – both metal and thinner acrylic – look best on small faces, according to designer Eva Spitzer.
What to avoid? Steer clear of big chunky hipster type glasses.
Best sunglasses for a prominent nose
For people with a large nose, Ginzburg recommends purchasing a pair of sunnies with adjustable nose pads and a broader nose bridge.
A frame that has a floating nose bridge is also a good idea as it won't leave marks on your skin from nose pads, and will sit comfortably.
Best sunglasses for wide-set eyes
If you have wide-set eyes, you may find a pilot-shaped frame more attractive than a retro cat-eye to complement your facial features," explains Hanlin.
Image credits: Getty Images
This article originally appeared in Reader's Digest.