Baby Archie's favourite song revealed in rare moment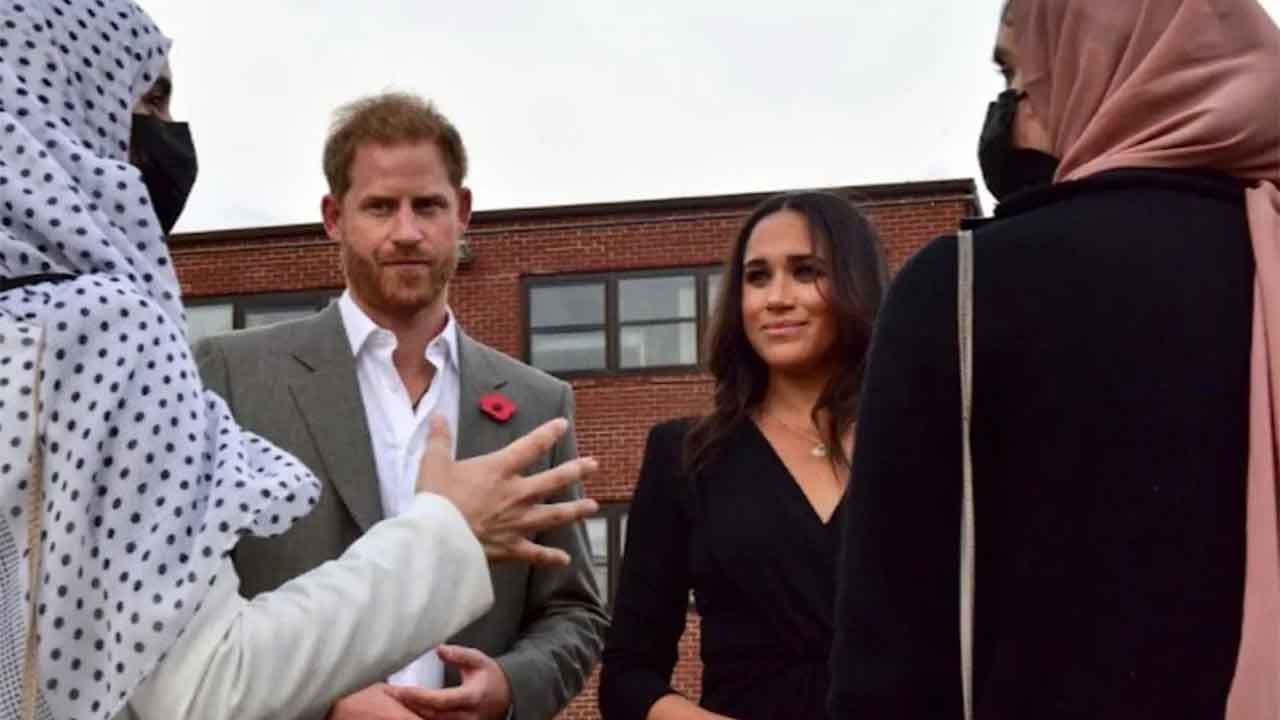 Prince Harry and Meghan Markle have shared a rare snippet of information about their toddler Archie during a sweet moment over the weekend.
The pair visited the Joint Base McGuire-Dix-Lakehurst, a US air force base in New Jersey, as part of the commemorations for Veteran's Day.
Since the Taliban took over Kabul, the air base has become a refuge for more than 10,000 Afghan people evacuated from Afghanistan by the US.
During their visit, Harry and Meghan went to a classroom of Afghan children and helped them with their English lessons.
Meghan taught the children phases such as "nice to meet you" and helped them learn the words for different colours by holding up different coloured markers.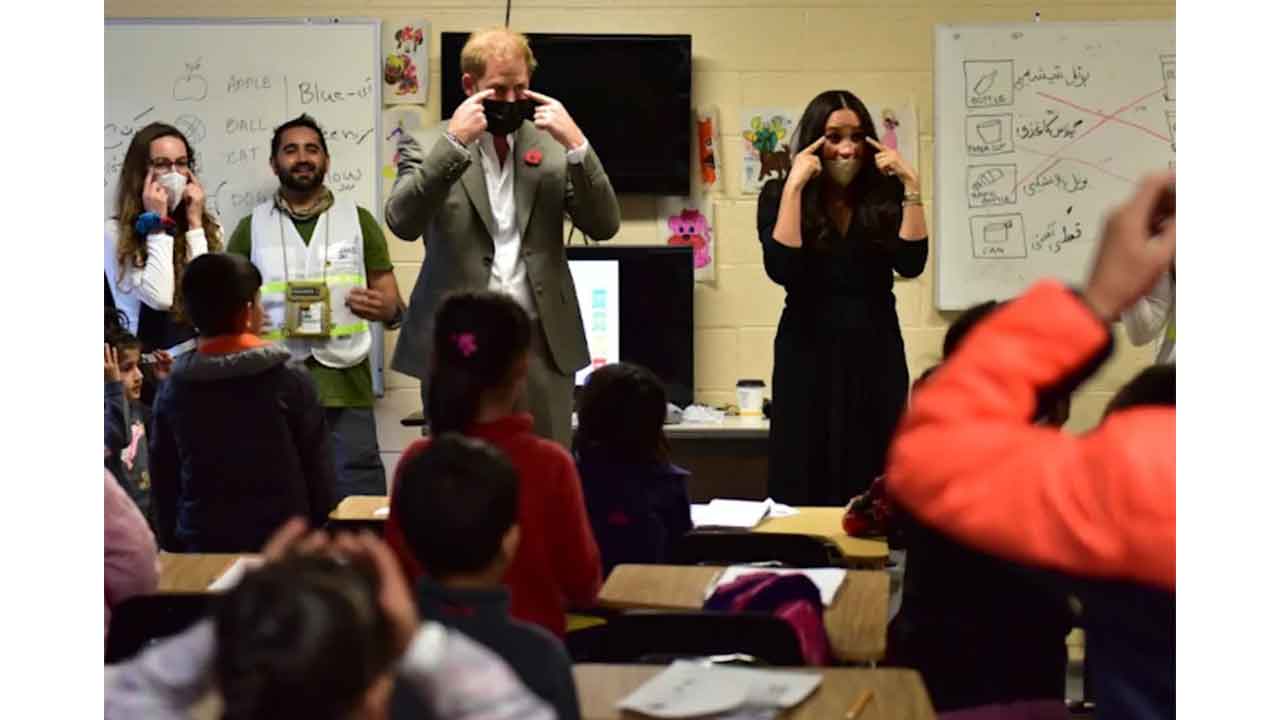 Image: Task Force Liberty Public Affairs
Then both Harry and Meghan sang "Heads, Shoulders, Knees and Toes" with the class to teach them English words for the body.
Afterwards, the couple revealed that the tune was Archie's favourite song.
The former royals have been notoriously private about their children, Archie and Lilibet, and cited privacy as their main reason for stepping down from royal duties.
Though they have shared aspects of their own lives and their departure from the royal family in interviews, few photos have been taken of their children by the paparazzi.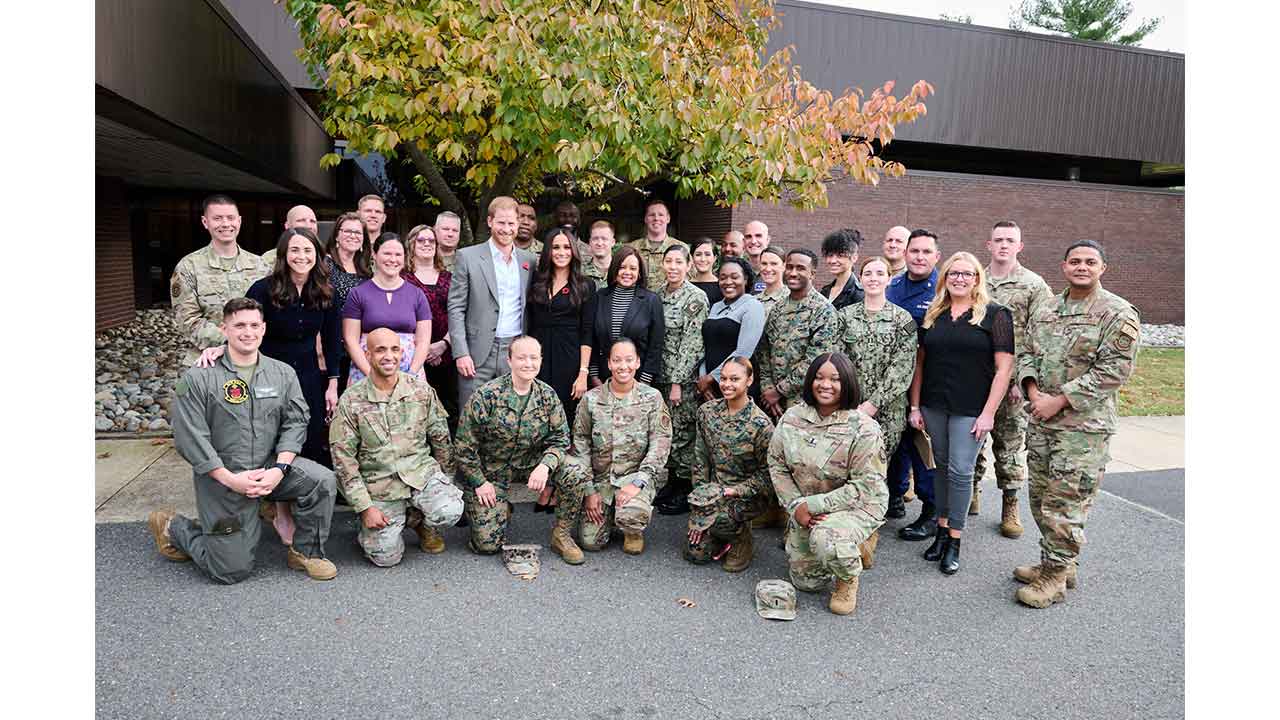 Image: Joint Base McGuire-Dix-Lakehurst
While visiting the refugee centre, Harry and Meghan learnt about Dari, one of the official languages of Afghanistan, from the refugees.
They could be heard saying Tashakur to the people around them, with the phrase roughly translating to "Thank you".
The couple also thanked the teachers there for "tireless efforts, and reminded them to take care of themselves and their own mental health as well", according to a statement they released.
Image: Task Force Liberty Public Affairs