Bert Newton's daughter shares touching photo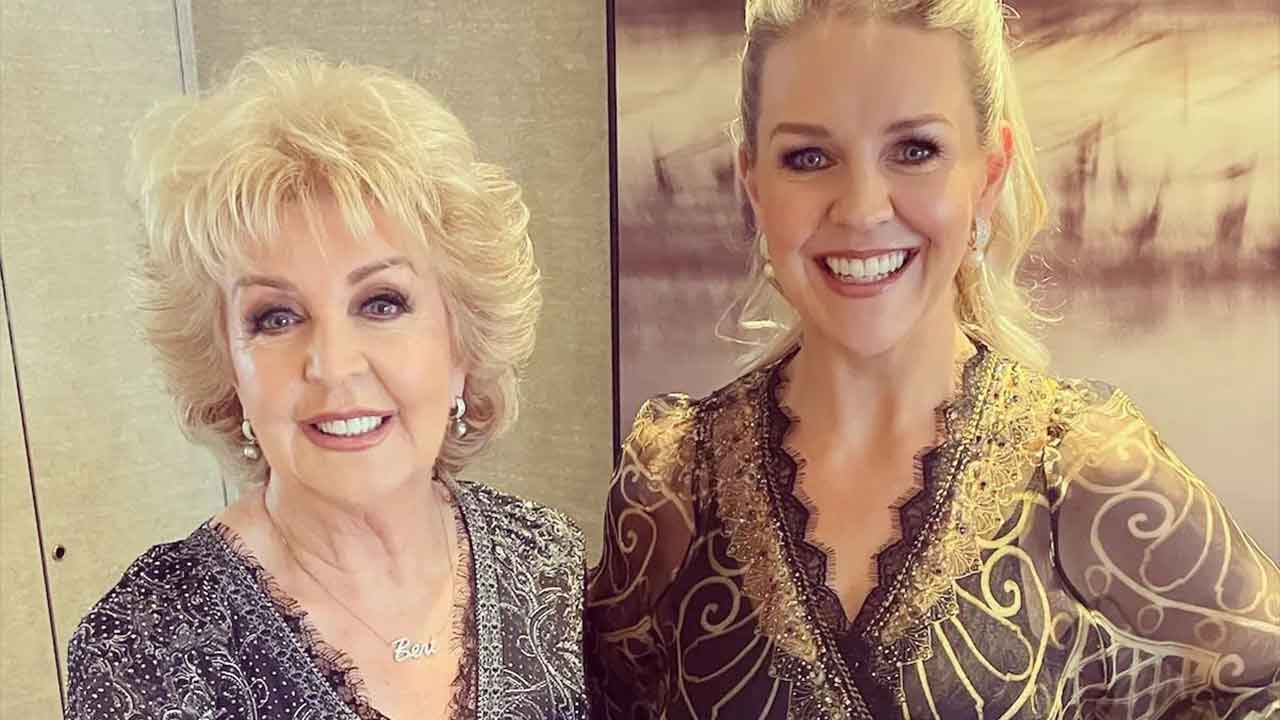 In the days after her mum's tear-jerking speech, Lauren Newton has shared her thoughts on Patti's tribute to Bert at the 2022 TV Week Logies.
While presenting the inaugural award named after Bert, Patti's words about him struck a chord with many present, including Lauren, who took to Instagram to reflect on the moment.
"Dad would have been so honoured to have a Logie award named after him and he would have been so proud of the incredible job mum did in presenting it," Lauren wrote, sharing a radiant photo of her and Patti together.
View this post on Instagram
"She was so wonderful and we were all very proud. It was an emotional night and I was so happy to be there x."
The mother-of-six's touching post was soon flooded with supportive comments from friends in the industry, including Rhona Burchmore, radio presenter Jane Kennedy, and actress Lucy Durack.
"Your mumma and her beautiful words was the highlight of the evening - you were both so brave and so wonderful that you had each other there - Bert would have been so proud," Burchmore wrote.
"You mum was indeed incredible and your dad would have been so very proud of you both xxx," Kennedy added.
"You and your mum did such a beautiful job Lauren," Durack commented. "I loved watching at home and seeing you beam your good energy to her from your seat. Bert would have been beyond proud of you both xoxo."
On the night, Patti began her tribute before she even took to the stage, donning a silver necklace that read 'Bert'.
"I actually didn't think that I was going to be able to do this tonight, it's still very raw and I'll never get over him not being here," Patti told the crowd.
"I have been his partner for 57 years, it is a long time," she added to thunderous applause. "Thank you but I don't need applause because I have loved every minute of those 57 years.
"He did say to me when we got married, we will have a few ups and downs, but it will never be boring. And he was so right. It was never boring.
"I think I have been very blessed that he chose me."
Image: @laurenelisenewton (Instagram)