Heartbroken dad opens up on losing daughter in campsite tragedy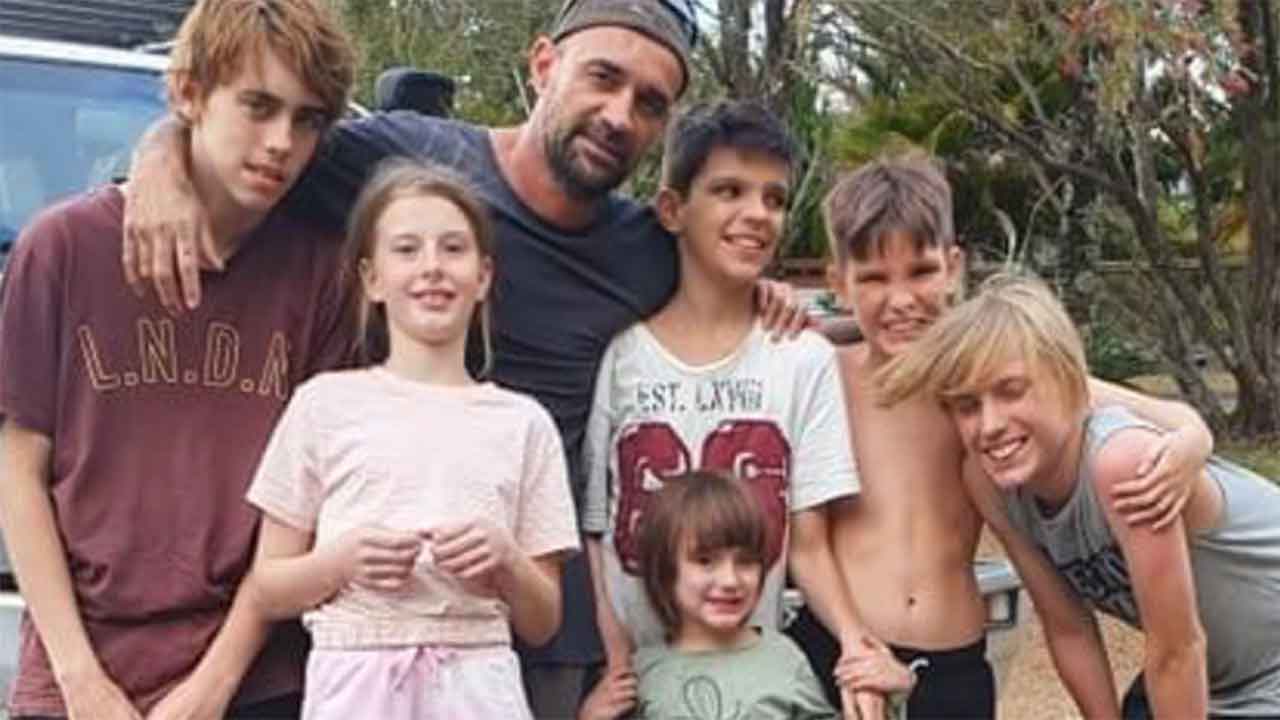 An Australian family has been left picking up the pieces of their life after seven-year-old Khaleesi Roser died in a freak accident during a family adventure in the Northern Territory.
Khaleesi and her family had just arrived at a campsite in Central Australia when she fell from their Nissan Patrol while it was still in motion.
Her dad, Kim Roser, told 7News the kids had just jumped in the car to go get water when the tragic incident occurred.
"The kids jumped in the car and we went to get water and I don't know what happened, I think she tried to jump out the window before the car stopped to be the first open the gate," he recalled.
"We would've been doing 15km/h or slower … my 13-year-old daughter was sitting beside her and my friend was sitting there too and I just hear him yell, 'Kahleesi' and I just looked back and got out and ran to her.
"She had blood coming out her ears, she was all twisted up. I don't know if her head knocked the wheel or what happened.
"I just scooped her up and drove as fast as I could to get help."
Being in the remote outback, the family had no reception and had to go on a mad dash for help.
"All I could do was hold my little girl's hand and look into her eyes and say, 'Kahleesi, just look into my eyes baby' and say 'I love you, you're a big girl. You're tough, it's OK'," Roser said.
According to NT Police, the group was travelling 25km east of Harts Range on June 5 when Kahleesi fell.
She was taken to the Harts Range medical clinic before being flown to the Adelaide Women's and Children's Hospital, where she later died from her injuries.
A spokesperson for NT Police told 7News the matter was still under investigation.
Since the tragedy, Mr Roser, a single dad, has been trying to make sense of the tragedy while keeping his family together.
"It's just been the kids and I," he said. "I w
as with the kids every day of the week, every minute. Kahleesi was the youngest.
"Her sister was like a mum to her. They'd sleep together all the time like best friends. It's hit her hard, too.
"We just want to wake up from this nightmare."
As the family navigate their heartbreak, Kahleesi's legacy will continue.
"She donated all her organs to save other kids' lives - she would've wanted that," Roser said.
"I just know that's what kind of person she was and she'd say, 'Dad, if I can save other people's lives, do it'.
"She was just like me, a mini me - I'd do anything for anybody too."
A fundraiser has also been set up by a friend of the family to help them cover funeral expenses.
Image: GoFundMe