"Her smile is all Diana": Royal fans flip out over Princess Charlotte's looks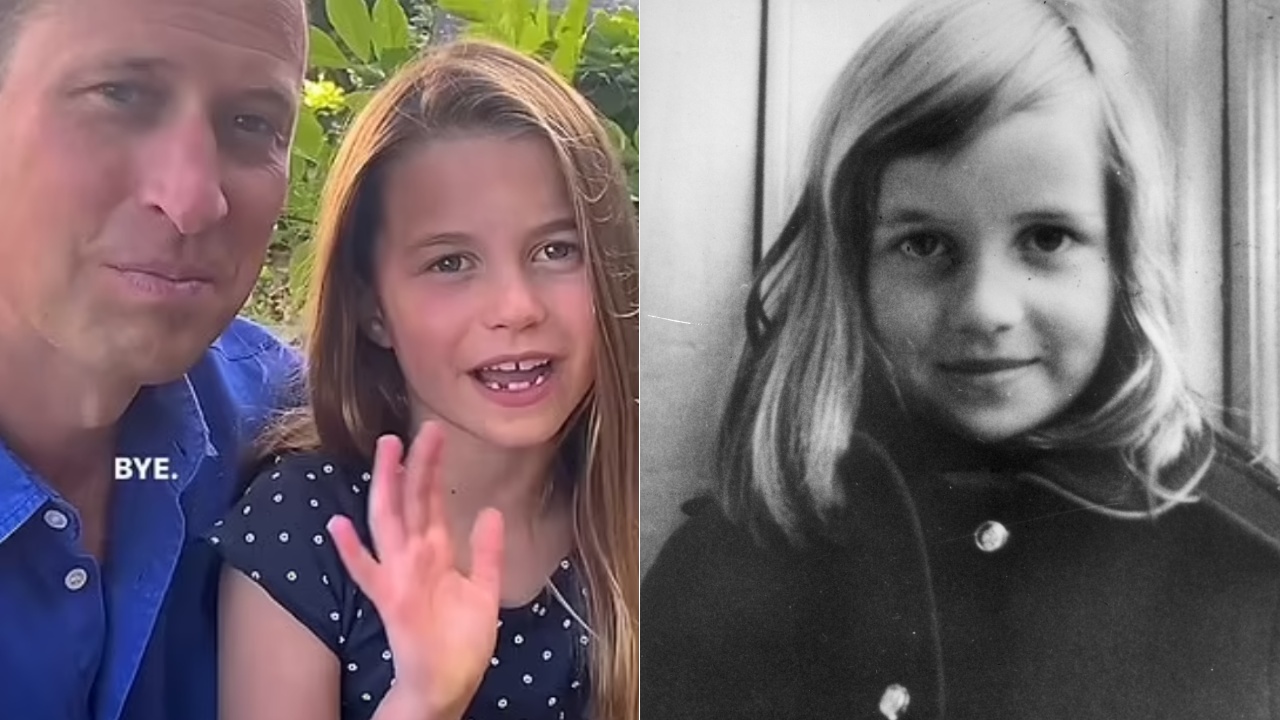 Royal fans have gone wild over how much Princess Charlotte, 7, is beginning to look like her late grandmother Princess Diana.
The young royal made a rare appearance on social media as she joined her father, Prince William, in a video message to share their well wishes to the England women's football team ahead of their Euro final game.
After the post racked up almost one million likes in a matter of hours, royal fans flocked to the comments to note how Charlotte bares an uncanny resemblance to the late Princess of Wales.
One person commented, "Charlotte is starting to look just like Princess Diana."
Another wrote, "Princess Charlotte = Princess Diana's looks + Kate's idiosyncrasy."
A third person said, "Awww Princess Charlotte is sooo cute! Her little voice! And wow, she looks like William, Catherine and Diana at the same time! Her smile is all Diana."
Addressing Prince William, a fourth commented, "Beautiful Charlotte, I can see your mum Diana in her, beautiful."
"Princess Charlotte is so beautiful like her mother - and Princess Diana," another commented.
In the video, Princess Charlotte sat with Prince William as they wished the Lionesses good luck in the 2022 Euro final against Germany.
"We both want to wish the Lionesses the best of luck for tonight," William said.
"You've done amazingly well in the competition and we're rooting for you all the way."
Sitting on her father's lap, Charlotte chimes in with a short and sweet declaration of her own, saying, "Good luck, I hope you win. Bye!" and signing off with a wave.
Image credits: Getty Images / Instagram