Mum of beloved Biloela family is one of Marie Claire's 'Women of the Year'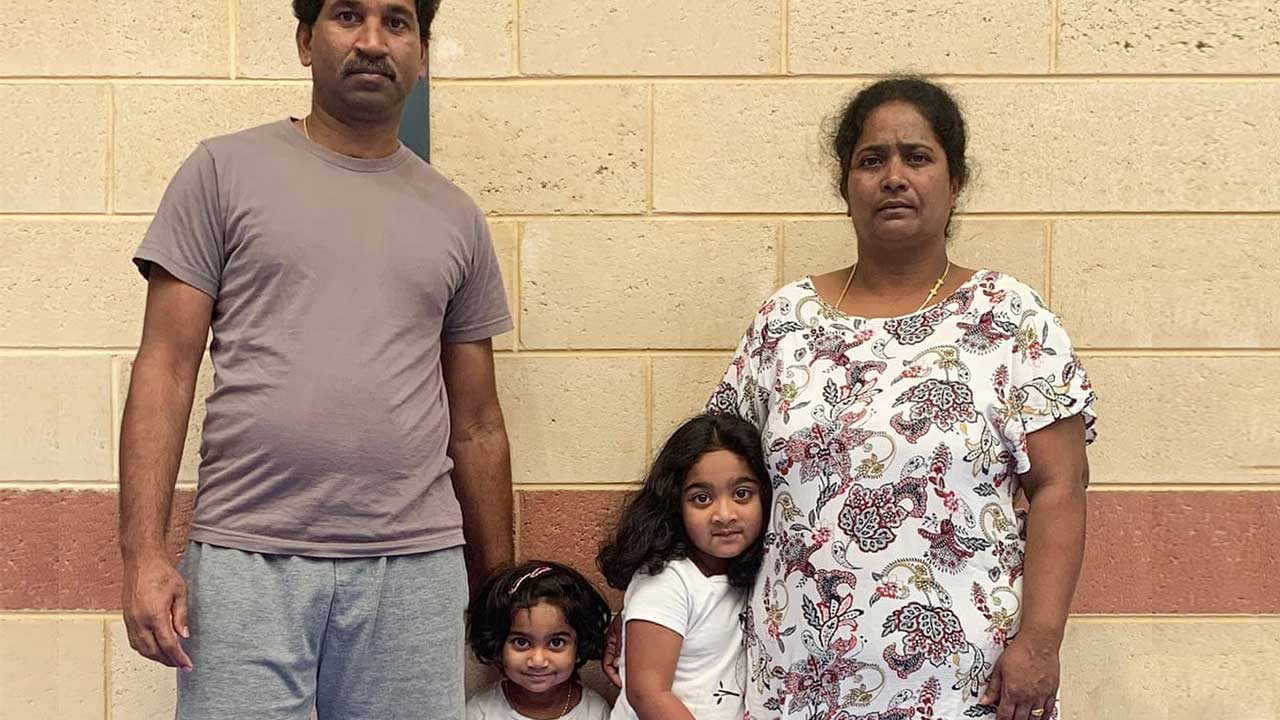 Priya Murugappan has been named one of Marie Claire's Women of the Year, alongside women like Grace Tame, Brittany Higgins, Ash Barty, and Biloela locals who have consistently been campaigning for the federal government to let Priya's family return to the small Queensland town.
Despite widespread support from the Australian public, the federal government has continued to refuse to let the family return to Biloela, a small town in Queensland located 120km from Gladstone. In September, only three members of the family (everyone except Tharnicaa, the youngest daughter) were granted year-long visas, forcing the family to remain in community detention in Perth rather than return home. This is despite the fact that both girls were born in Australia.
View this post on Instagram
The family had to be evacuated to Perth from Christmas Island, where they had previously been detained, because four-year-old Tharnicaa was found to be suffering from a severe blood infection. Without a visa, Tharnicaa is not allowed to live in the community, as the family had been doing in Biloela. Instead, the entire family must live in community detention.
The Tamil family came to Australia claiming asylum on the grounds of persecution in their native Sri Lanka – Priya's first fiancée being set on fire in front of her, for example. Priya sought asylum in Australia in 2013, while Nades sought it in 2012. The couple met in 2014, getting married that same year, before moving to Biloela and giving birth to six-year-old Kopika and four-year-old Tharnicaa. As their visas expired in March 2018, immigration officers stormed their home in a surprise dawn raid and sent to immigration detention on Christmas Island.
Despite living in a bureaucratic limbo for three years, Priya's interview with Marie Claire conveys her fierce and protective maternal instincts, with the mother of two telling the magazine, "I just think about keeping my daughters safe and my husband safe."
View this post on Instagram
Of the Home to Bilo campaign, spearheaded by fellow residents of the small town, Priya said, "I felt overwhelmed. I'm so relieved and happy that there are people who really love and support us."
The family continue to fight in court for the right to remain in Australia, with Priya summarising their wish succinctly, saying, "All I want is to go back to Biloela, restart my life and live peacefully."