New research into the great smacking debate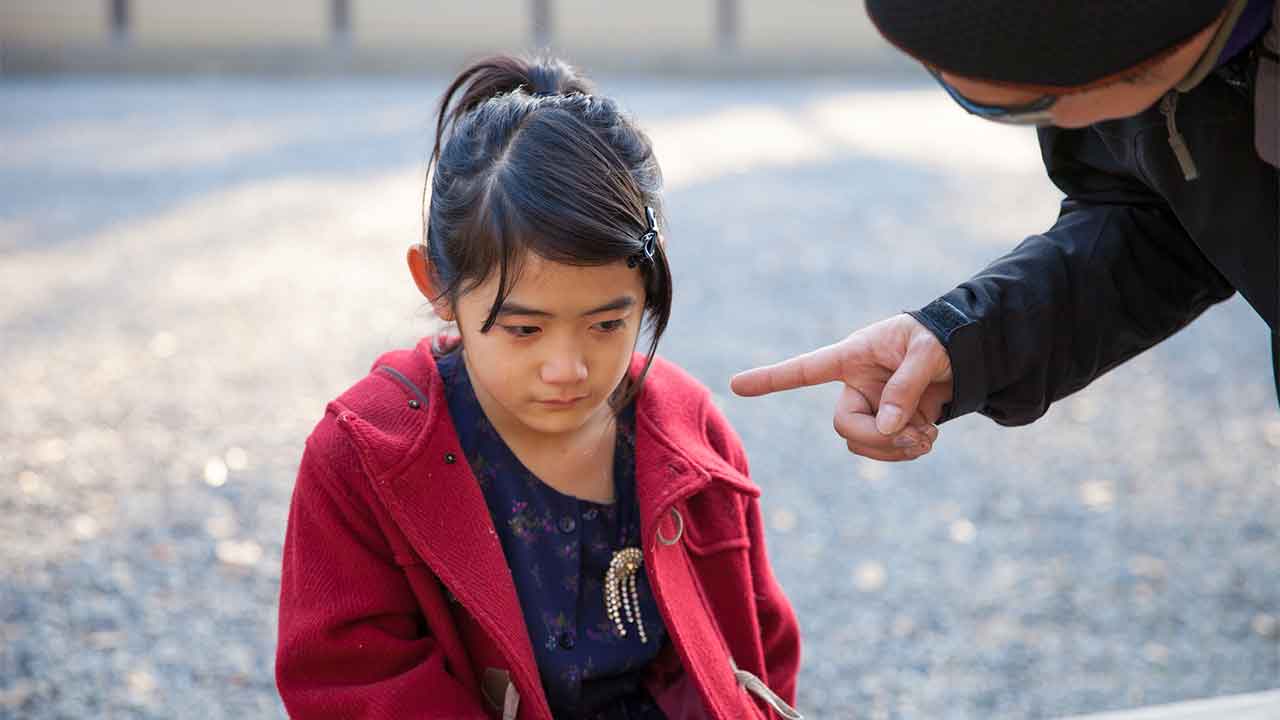 Spanking children doubles their risk of developing depression and anxiety, according to preliminary results from a team of Australian researchers.
The findings come from the Australian Child Maltreatment study, which surveyed 8500 Aussies - including 3500 young people aged between 16-24 years - were presented at the Australian Institute of Family Studies national conference.
Out of the 3500 young people surveyed, the researchers found that children who have been smacked or subject to corporal punishment at least three times by a parent or caregiver were twice as likely to develop a "clinically diagnosable"mental health disorder.
"Unsurprisingly there were strong associations between experiences of maltreatment and subsequent mental health, and with experiences of non-suicidal self-injury," a statement on the study's website reads.
Approximately 61 percent of those surveyed experienced corporal punishment, which can include smacking, pulling, pinching, or hitting a child with an object such as a wooden spoon or belt.
Professor Daryl Higgins, the study's lead researcher and Director of the Institute of Child Protection Studies at the Australian Catholic University, told 7News physical punishments such as smacking are intended to "cause pain but injury as part of correctional behavioural control - so it's part of a parenting strategy".
Great interview on Ch 9 by @HigginsDaryl from our #ACMS team on the prevalence and impact of #smacking & corporal punishment in Australia. 🧵 for more info on this study. 1/3 https://t.co/87vYHM2gLs

— Divna Haslam PhD (@DivnaHaslam) June 16, 2022
The full results of the study are expected to be released next year, with Professor Higgins noting more findings linking corporal punishment and poor mental health outcomes are likely to emerge.
"There is a very real connection between corporal punishment and current and lifelong experiences of mental ill health," he said.
"If you want to reduce population level anxiety for women and men, don't hit them as children."
The study also found that just over 30 percent of respondents experienced non-suicidal self-injury, with a strong assocation to childhood sexual, physical and emotional abuse.
Of those who experienced child sexual abuse, men and women were 3.7 and 5.9 times more likely to report self-harm respectively.
Women who were exposed to domestic violence were 2.9 times more likely to develop depression and 2.2 times more likely to develop anxiety, while men were 1.9 and 2.4 times more likely to experience either condition respectively.
Though the study isn't the first connecting hitting children with poor outcomes - with a review of 69 studies finding physical punishment didn't improve a child's behaviour - Professor Higgins said it is the first time its prevalence in Australia has been investigated.
"It's the first time we've got prevalence of this experience of corporal punishment for Australia," he said.
With the argument among some Australians - particularly in older demographics - that they were smacked and turned out just fine being a prevalent one, Professor Higgins countered that believing that smacking has negative effects "comes down to whether you can trust science or not".
"Anyone who smokes and says, 'Well I smoke and I don't have lung cancer, therefore there is no link between smoking and lung cancer' - well, I'm sorry, that sort of view is just not supported by the science, and we need to take the same rigorous approach here," he explained.
"A case study of one does not prove something."
Image: Getty Images