Tracy Grimshaw wins social media on Russell Crowe's holiday snap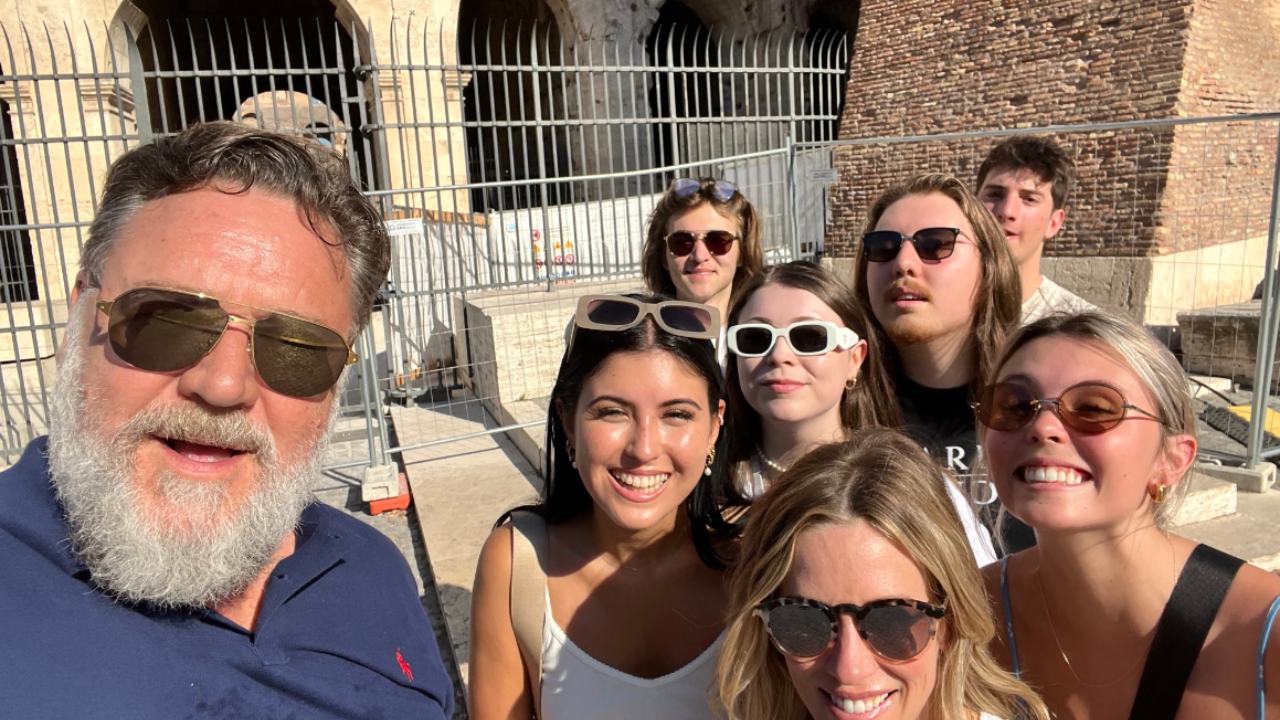 Russell Crowe has shared a sweet holiday snap with his children from one of his most iconic movie locations.
The Oscar-winning actor is currently in Italy with his girlfriend Britney Theriot and sons Charles, 18, and Tennyson, 16, on a holiday, where they posed for a family snap outside the Colosseum in Rome.
Russell captioned the picture, "Taking the kids to see my old office."
The 58-year-old former "office" refers to a set that saw Crowe pull off one of his best performances and nab an Oscar for Best Actor in 2001 for his role in Gladiator.
Taking the kids to see my old office pic.twitter.com/uySmnOWHvo

— Russell Crowe (@russellcrowe) July 18, 2022
A Current Affair
host Tracy Grimshaw replied to Crowe's tweet, joking with a nod to Crowe's warrior character, "That's taking the selfie to the Maximus."
It seems the masses agree, with almost 560,000 people liking the original tweet within less than 12 hours of posting – they certainly seem to have been entertained.
Crowe also shared a snap from Rome's Trevi Fountain, writing, "One of my favourite places in the universe."
Image credits: Twitter