Allen's drop lollies inspired by iconic Kirks soft drinks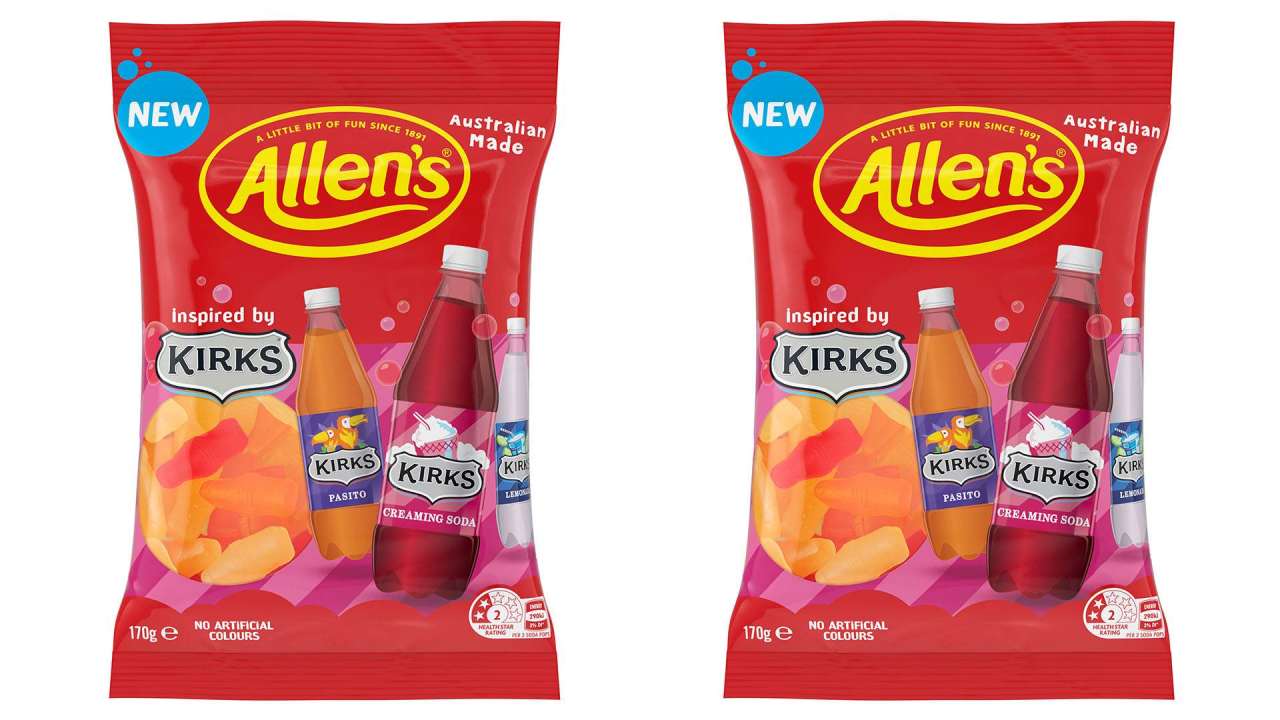 Two iconic brands have teamed up to bring Aussies an interesting sweet treat.
Introducing: Allen's gummy candy inspired by Kirks soft drinks.
The collaboration is inspired by Kirks Classic Pasito, Creaming Soda and Lemonade flavoured drinks.
The lollies come in a 170g pack for $3.60 from all major supermarkets and convenience stores from late-August 2022.
Fans of the brands were immediately thrilled by the news, as the Nestlé Head of Marketing Confectionery Joyce Tan said, "We're so excited to introduce Allen's Inspired by Kirks as a celebration of party memories."
"So many Aussies share moments of Kirks soda flavours and Allen's lollies at their social celebrations – and now we've brought these icons together for the ultimate classic party combo.
"We've been making lollies here in Victoria since 1891 and with each new creation we hope each bite transports lolly lovers back to those shared moments and brings a smile to their face."
Kirks Senior Brand Manager Catalina Pachon said, "We're thrilled to partner with Allen's who celebrate and love sharing moments together, just like Kirks.
"These new lollies are inspired by Kirks favourite flavours which are well-known by generations of Australians."
It's not the first iconic collaboration Nestlé has released in recent weeks, with the recent KitKat Milo flying off shelves across the country.
Image: Allen's