Aussie coffee shop owner slams "entitled" and rude customers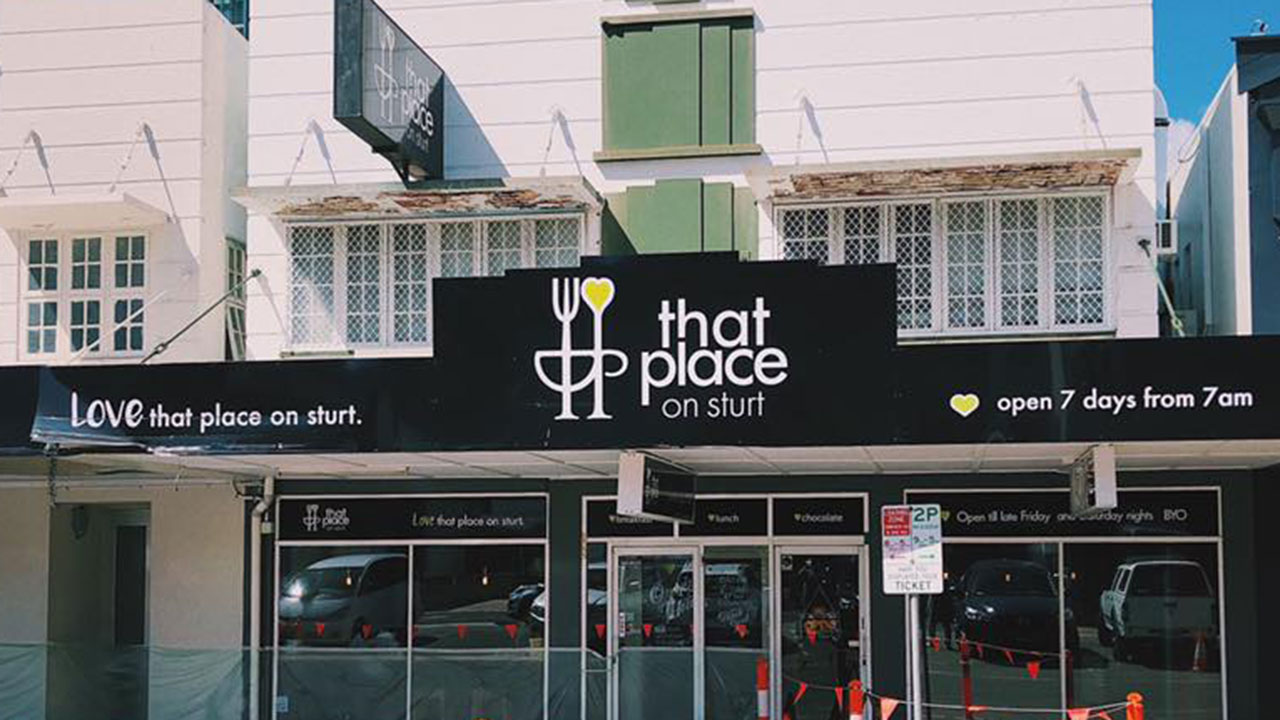 A café owner has vented out their frustration after they had enough of the entitlement shown to them by their customers, with one leaving the business an "unwarranted" one-star review.
The conflict began when Townsville's That Place on Sturt coffee shop received a negative review on TripAdvisor by a diner who was upset about being asked to remove his feet from a café chair earlier this month.
Ann Maree Reid, who has owned the place for the last seven years, called out the customer's behaviour in a reply left under his post.
Speaking to news.com.au, the 51-year-old said that incident was just a small part of a bigger problem.
She mentioned that she's used to a small but "frustrating" number of customers wreaking havoc by rearranging furniture, stealing cutlery and other items, leaving behind tissues, chewing gum and toenail cuttings and clogging up toilets.
The Queenslander said she had "always had people feel like they own the café and that I work for them".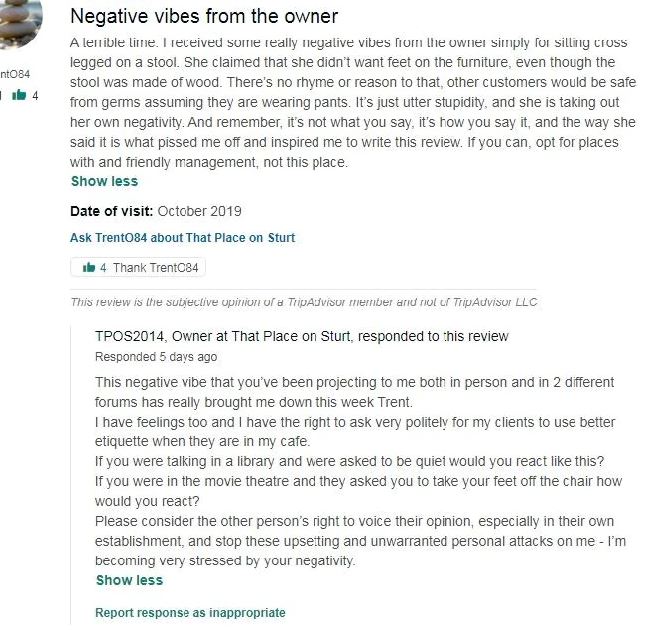 Credit: Supplied
"When I first opened the café, I constantly had people telling me what I should be selling and what days I should be opening," she said.
"At first we were closed one day a week because I had a seven-day business before this one, and I swore I'd never do it again as it was too tiring – but I ended up bowing to public pressure to open because there were so many disgruntled people."
She also revealed that due to customer demands, she was forced to add items that weren't on the menu.
"Customers walk in and order toasted sandwiches (that weren't on the menu) and they never say 'thanks for making a special meal for me'," she said.
According to Ms Reid, preparing meals that weren't on the menu resulted in the customer being undercharged as it took time to work out the pricing properly.
"We've been underpaid for food when people have just demanded what they want – it's just another aspect of this entitlement," she said.
"I get frustrated when people force what they want on you – if people want to put their feet on my chairs, why do I have to bow to that?"
Ms Reid did emphasise how much she loved majority of her customers, and it was a small percentage that gave others a bad name.
"People don't realise how much people in customer service have to bit their tongues for the sake of their business," she said.
"I don't want to sound like I hate my customers – I have brilliant customers – but there are people who treat us badly out there."
Join Over60
Join our community of over 400,000-plus members today and get the latest Over60 news, offers and articles.
Get all the latest Over60 news, offers and articles.