Coles to reinstate product limits across the country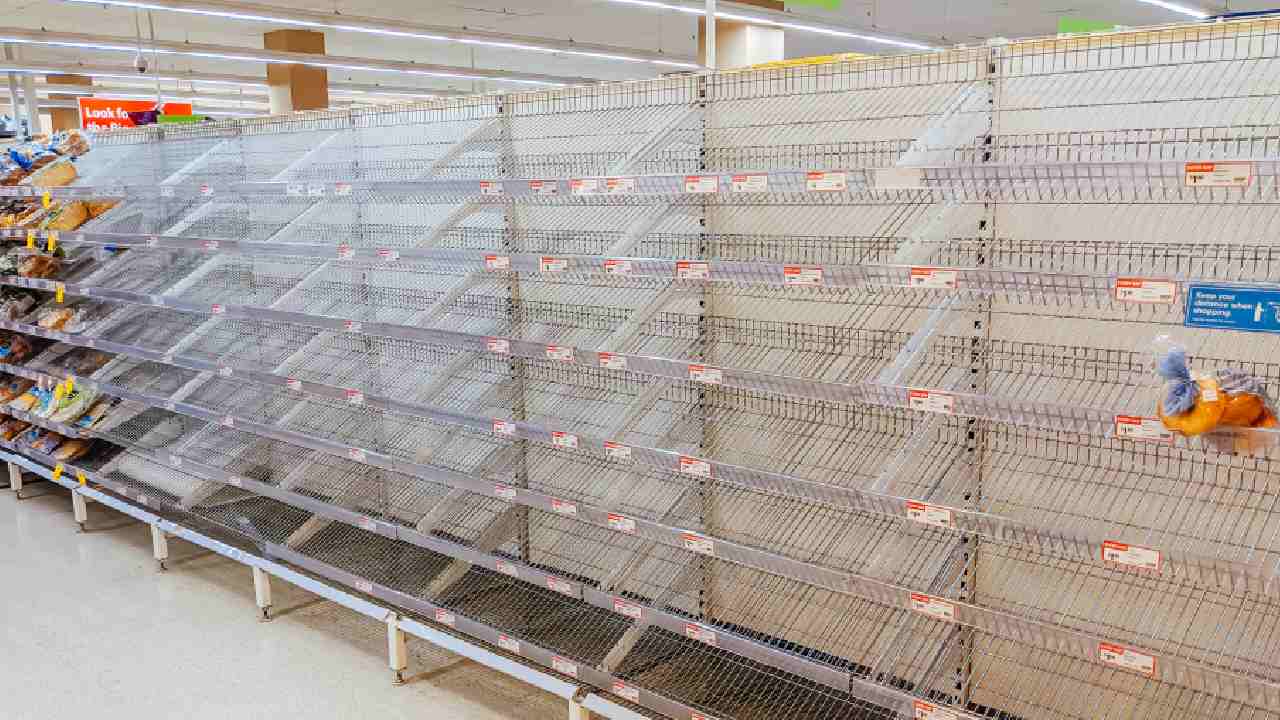 Image: Getty
Coles supermarkets across the country are set to reintroduce product limits as the Covid-19 pandemic continues to disrupt the supply chain.
The decision was announced to bring back buyer limits on some meat products and rapid antigen tests on Wednesday afternoon taking us all back to the memories of empty shelves and panic buying during the nation's first lockdown.
Customers are limited to two packs of chicken breasts, chicken thighs, mince and sausages. Covid tests have been limited to one pack per transaction.
In the meantime, Woolworths have not announced any limits on customers purchasing items other than rapid antigen tests. Photos taken on Thursday night at a Woolies store in Sydney suburb Neutral Bay show the true extent of supply chain issues leaving shelves completely bare.
Prime Minister Scott Morrison addressed product shortages after an emergency national cabinet meeting on Wednesday afternoon.
'We're not just dealing with a health challenge, but the economic challenge of taking people out of the workforce, people that are doing very important jobs making sure there's food on the table,' Mr Morrison said.
'The Treasurer in particular has been working with Coles and Woolies and other suppliers, and we are monitoring these issues very closely.
'It will take us a few weeks to fully recover from this and importantly, we need to get those team member numbers that are isolating back into the workforce to recover all of those food supplies.'
Meat suppliers have warned of huge supply chain disruptions with as many as 70% of staff off work and in isolation.
'This is an emergency as of now,' Australian Meat Industry Council chief executive Patrick Hutchinson told Seven News.
'We're now seeing a large amount of meat workers who actually can't get to work.
'There's hundreds and hundreds of staff up and down the eastern seaboard, certainly Queensland, NSW and VIC who aren't able to get to work at this stage.'
In Wednesday's press conference, Mr Morrison confirmed Australians will no longer need to seek a PCR test if they test positive on a rapid antigen test, and should count themselves as Covid positive.
The Coles supermarket executive warns shoppers they may need to change brand to find their favourite products for the time being and shop sensibly.