How to make a hearty home-made gravy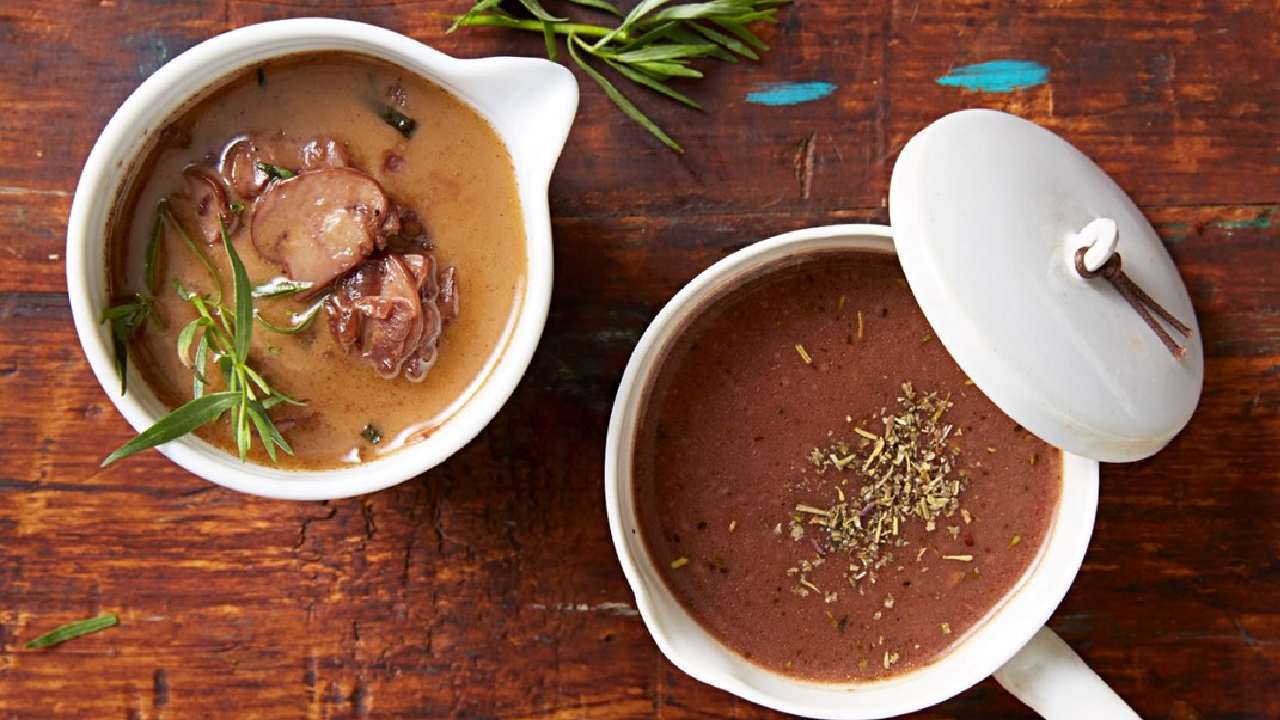 There's a time and a place for store-bought gravy, but a baked dinner isn't it - Especially when making your own gravy from meat juices is so simple.
Ingredients
• ¼ cup pan juices
• ¼ cup red wine
• ¾ cup beef stock
• 1 Tbsp plain flour
• 1 Tbsp butter, softened
• ½ tsp mixed dried herbs
Method
Put juices in a medium saucepan. Add red wine and stock, then bring to a simmer over a medium heat. Cook for 5 minutes. Stir butter and flour in a small bowl. Add to liquid and whisk to combine. Simmer until thickened. Sprinkle with mixed herbs. Serve.
Tips for making gravy
To prevent your gravy from going lumpy, make sure you are adding a little bit of flour at time. Alternatively, use a sieve to dust over the sauce.
Image: Better Homes & Gardens AU