Matt Preston posts "one of the finest hacks on TikTok"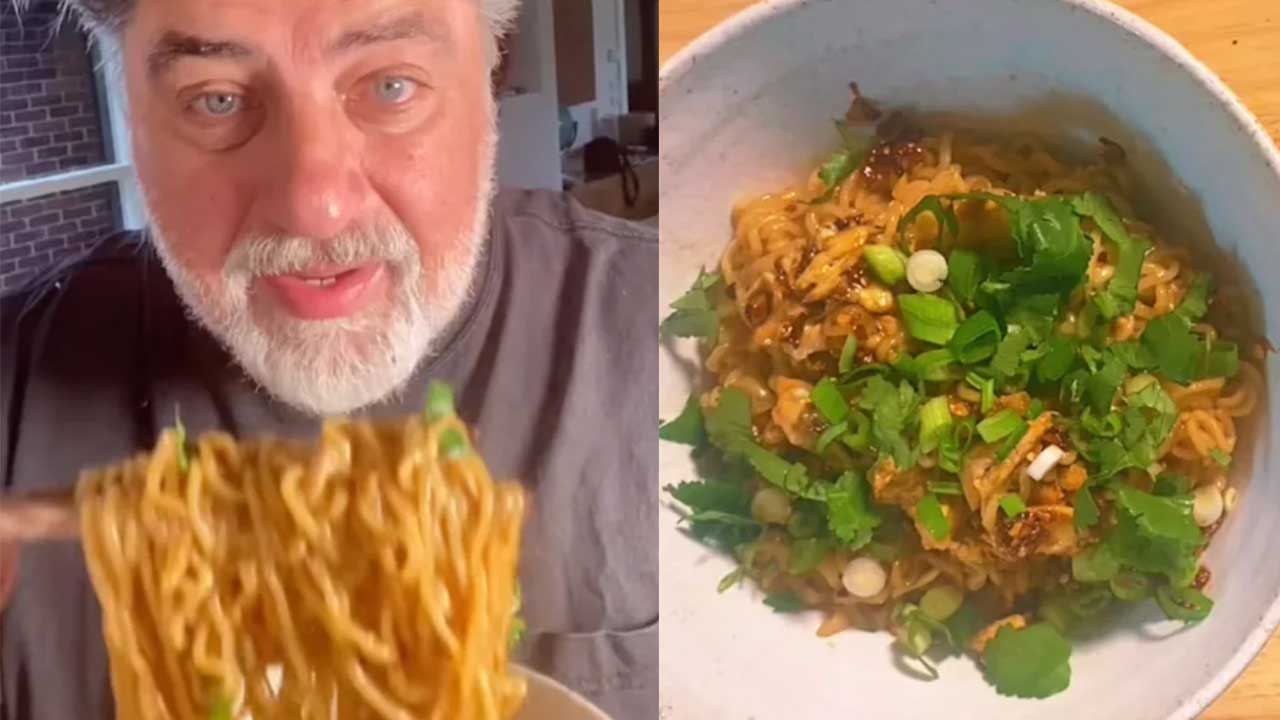 Former Masterchef judge and food critic Matt Preston has joined TikTok, and it seems people are divided on whether his presence on the platform is a good thing, or whether it's a sign he's "fallen from grace".
After sharing a tutorial on how to make sweet chilli instant ramen, which he calls "one of the finest hacks on TikTok", Preston received numerous positive comments, with one commenter saying "tonight's dinner plans have changed. We are all having Matt's noodle recipe for dinner!" and another saying, "I am seriously loving you being on TikTok!"
Not everyone was so complimentary, however. Several comments referenced his former role as judge on the ever-popular cooking show, with one writing, "The bloke's really fallen from grace", while another said, "The new judges are better than you and co ever were".
Others wrote, "From a MasterChef judge to two-minute noodles chef, big drop", and "That's not good food", while others rushed to defend him. "He could certainly find ways of building this TikTok, but wouldn't say he's fallen from grace just because he's not viral. He's a nice guy with good food," one supporter said.
Several asked him to write down the recipe as they couldn't follow the fast-paced video, with one person commenting, "I respect this man for bringing his cooking to TikTok, looks amazing and I'm going to make it." Several people commented on his appearance, with one person writing, "I don't know what he cooked, I was too busy looking at his handsome face. What a man!" while another wrote, "Your hair, sir. It is magnificent. Truly!"
Since joining the site in October, Preston has accrued nearly 50,000 followers and almost 420,000 likes.
Preston made his TikTok debut shortly after it was announced that several former Masterchef stars will be returning in 2022 for a 'Foodies vs Favourites' season, including season one superstar Julie Goodwin.
Image: Tiktok