Nonna's breakfast apple cake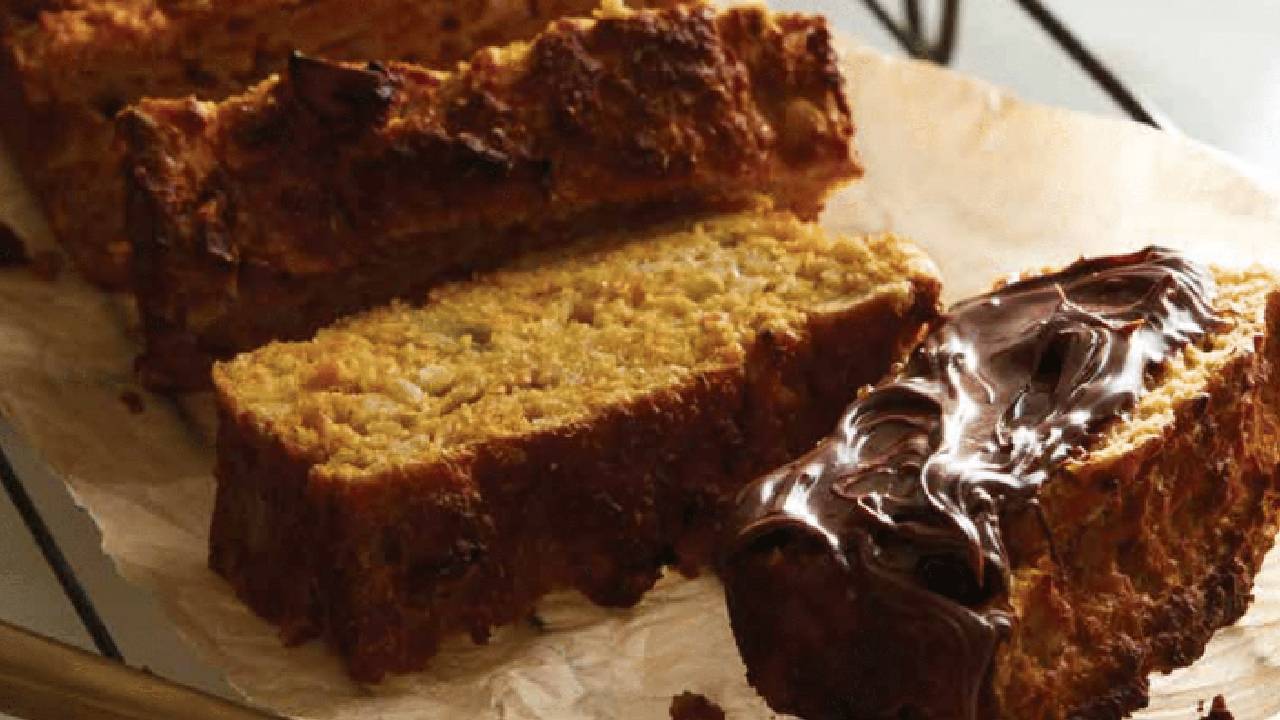 Perfect for a Saturday afternoon baking session, this recipe is a little more involved than your average sweet treat. However, you can have your cake and eat it too! Here's a fresh take on Nonna's breakfast cake.
Nonna's Breakfast Apple Cake with NUTELLA®
Difficulty: ⅔
Time: 1hr 15mins
Serves: 12
Ingredients:
2 eggs

⅓ cup brown sugar

¼ cup unsweetened apple sauce

½ cup plain Greek yoghurt

1 tbsp butter

1 cup + 1 tbsp all-purpose flour

⅓ cup wholemeal flour

1 tbsp baking powder

½ cup of wheat germ

¼ tsp salt

½ cup chopped hazelnuts

½ cup chopped pecans

1 ⅓ cup grated carrots

1 ⅓ cup grated apples
To serve:
Method:
Preheat the oven to 180℃. Grease the bottom of a 20cm square cake pan with butter (removed flour). In a large bowl, beat the eggs and brown sugar together. Add the apple sauce and yoghurt, and beat until you've created a smooth mixture.

In a separate bowl, mix the 2 kinds of flour, baking powder, wheat germ and salt. Then, gradually combine the dry ingredients into the wet ingredients, and mix until smooth. Finally, add the chopped nuts, carrots and grated apples, and mix well.

Spread the mixture evenly in the cake pan and bake for 50 minutes.Remove from the oven, and allow to cool in the tin for a few minutes. Then, transfer the cake from the tin to a cake rack to cool further.

When you're ready to delight your crowd, slice the cake into 12 equal pieces. Then, cut each individual piece in half and spread 1 tablespoon of Nutella® on one half. Play the other half on top, like a sandwich, and enjoy!
Image: Supplied