'One's loving it': Maccas kicks off their own celebrations for the Queen's Jubilee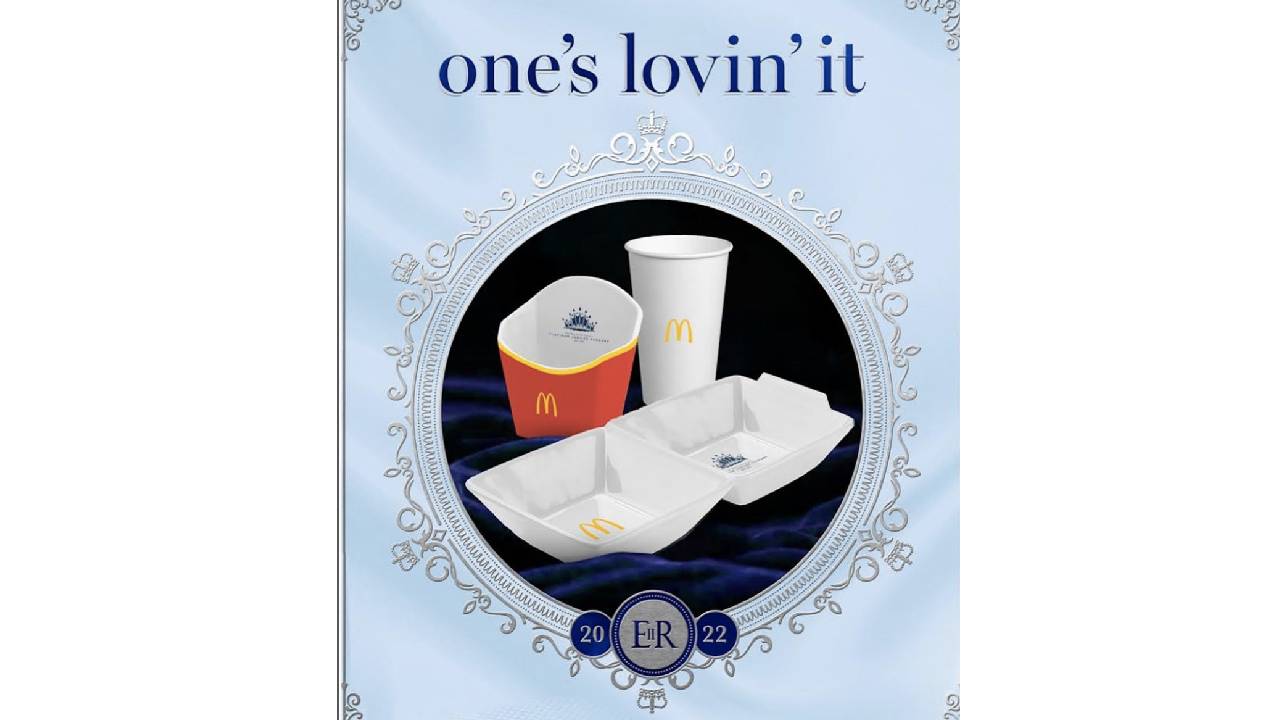 Celebrations are kicking off as Jubilee fever fills the air, with celebrations marking Queen Elizabeth II's 70 years on the throne right across the UK this coming weekend and McDonald's is joining the party.
McDonalds' official UK Instagram revealed that the fast food giant has teamed up with the Royal Philharmonic Orchestra, taking the famous five-note theme at the end of its jingle and turning it royal.
View this post on Instagram
It's the first time the brand has updated the theme, and it's been shared on Instagram with commenter reactions ranging from "this is so cute" to endless heart emojis. This is in conjunction with Macca's UK changing its 'I'm lovin' it' tagline to 'One's lovin' it' for the Jubilee.
However, the biggest stir wasn't caused by the change to the tagline and theme tune. Surprisingly, it's in the news that the company is launching a limited-edition china dining set, in the shape of iconic McDonald's packaging, so fans can dine 'like a queen'.
The set includes a Big Mac box, fries pack and milkshake cup, all recreated in china and marked with Platinum Jubilee detailing. However there are only 70 sets available to win in the UK via the McDonald's UK app.
It has also been reported that the Quarter Pounder with cheese will be renamed the Royale with Cheese for its own royal makeover from Thursday June 2nd, to Friday June 3rd.
Image: Instagram