Ragu Alla Bolognese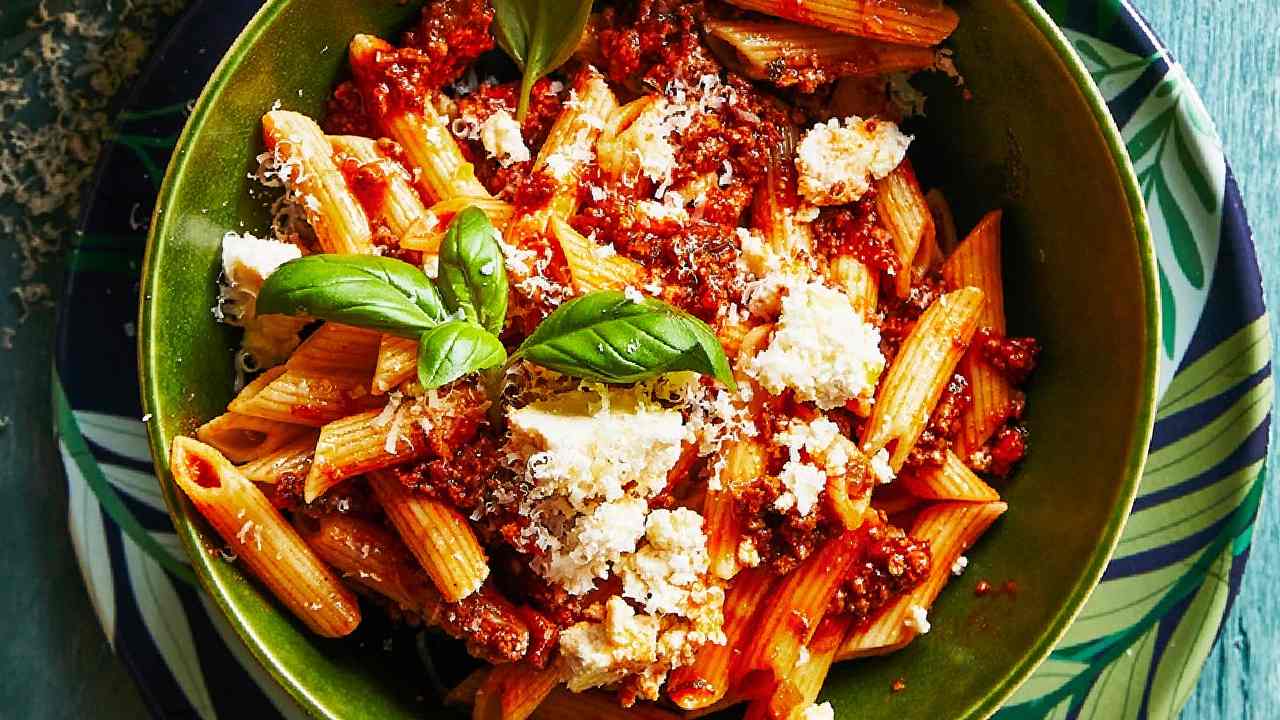 Bolognese is one of the most well-known and well-loved dishes in the whole world, but not all Bolognese sauces are made equal! Rich and full of flavour, you will really taste the difference.
Ingredients
50g unsalted butter
100ml extra virgin olive oil, plus extra 50ml
2 brown onions, diced
6 cloves garlic, sliced
3 stalks celery, sliced
100g pancetta, diced
300g chicken mince
300g pork mince
900g beef mince
200g tomato paste
200ml milk
200ml red or white wine
2 bay leaves
2 sprigs sage, leaves chopped
1 sprig rosemary
½ nutmeg, finely grated
1 tsp chilli flakes
Sea-salt flakes and freshly ground black pepper, to season
2 x 400g tins diced tomatoes
1.2L chicken stock
Cooked pasta, ricotta, grated parmesan and basil leaves, to serve
Method
Heat butter and olive oil in a large heavy-based saucepan on medium. Cook onion and garlic for about 5 minutes, until softened. Add celery and cook for about 15 minutes, until caramelised.

Add pancetta and cook for 1-2 minutes, then crumble in chicken and pork mince bit by bit, stirring through as the meat browns.

Meanwhile, heat extra oil in a large frying pan on medium. Add beef mince a bit at a time and cook for 10 minutes to brown, breaking up lumps. Once browned, transfer beef to other pan and stir to combine.

Add tomato paste and cook for 1-2 minutes. Add milk and simmer for 3 minutes. Stir in wine and cook for a further 5 minutes.

Once liquid has almost gone, stir in bay leaves, sage, rosemary, nutmeg and chilli, and season lightly. Stir in tomatoes and stock, then bring to a simmer. Reduce heat to low and cook for 2 hours, stirring occasionally.

Remove bay leaves and rosemary sprig. Toss pasta through sauce, top with ricotta and parmesan, and garnish with basil leaves. Serve.
Image: Better Homes & Gardens