Community outrage as four-lane road built metres from front doors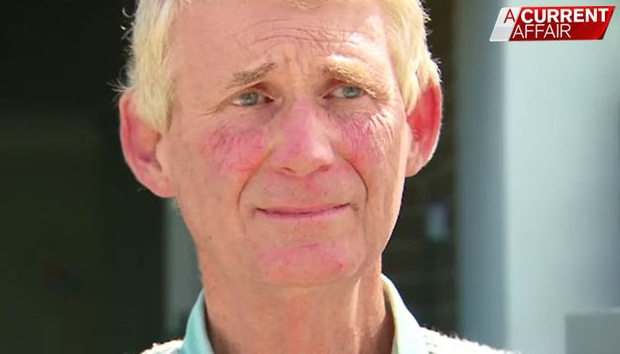 Peter Coles loved the quiet lifestyle of the Willowdale development in Sydney's south-west that he paid $805,000 for his home in 2018.
"We thought there'd be plenty of room for parking, plenty of room for safety, if children got out of the house and onto the road, they'd be a fair way from the traffic," he told A Current Affair.
His house and his neighbours houses were built 15 metres from Denham Court Road, but things are changing as two lanes are becoming four.
Constant traffic is going past 2.5 metres of their front yards and just 4 metres from their front doors.
"We knew they were going to do the road up but this is horrific, really we had no idea of it," resident Robert Jackson said.
Developer Stockland did a letter drop in 2019 saying that the road would be expanded, but residents claim that no specific details were given about the road.
Mr Coles said "now we look out and, within two-and-a-half metres, we've got cars and trucks, all sorts of vehicles, moving past at 70 kilometres an hour."
Western Sydney Regional Organisation of Councils CEO Charles Casuscelli said that the road is a safety issue.
"Sometimes councils and state government agencies need people to thump desks and look them in the eyes and say, 'if you were living here, what would you want?'," Mr Casuscelli said.
'I'll tell you what they don't want. They don't want more tar, concrete, or bricks or steel or timber," he said.
"What they need is natural environments that are pleasant to live in and actually work for their families."
A statement given to Nine from a Campbelltown City Council said that the road design was approved with requirements of the RMS.
"The development application, including the road design, was approved in accordance with the requirements of the RMS, the developer's obligations under the Special Infrastructure Contribution and the requirements of other State Government agencies," the statement reads.
"Stockland engaged with residents directly and ensured ongoing communication at each stage of the project. All registered plans for the lots on Denham Court Road, Passiflora Avenue and Plumegrass Avenue highlights road widening from the existing road at the time to the boundary of the lots.
"Parking has never been available along Denham Court Road. The plans for construction include a designated bike lane on the side of the road, so while cars are currently driving close to the finished kerb and gutter, once the other side of the road is complete, a bike lane will be painted on the road and cars will be further away from the boundary of these homes."
Join Over60
Join our community of over 400,000-plus members today and get the latest Over60 news, offers and articles.
Get all the latest Over60 news, offers and articles.