Laundry tips to live by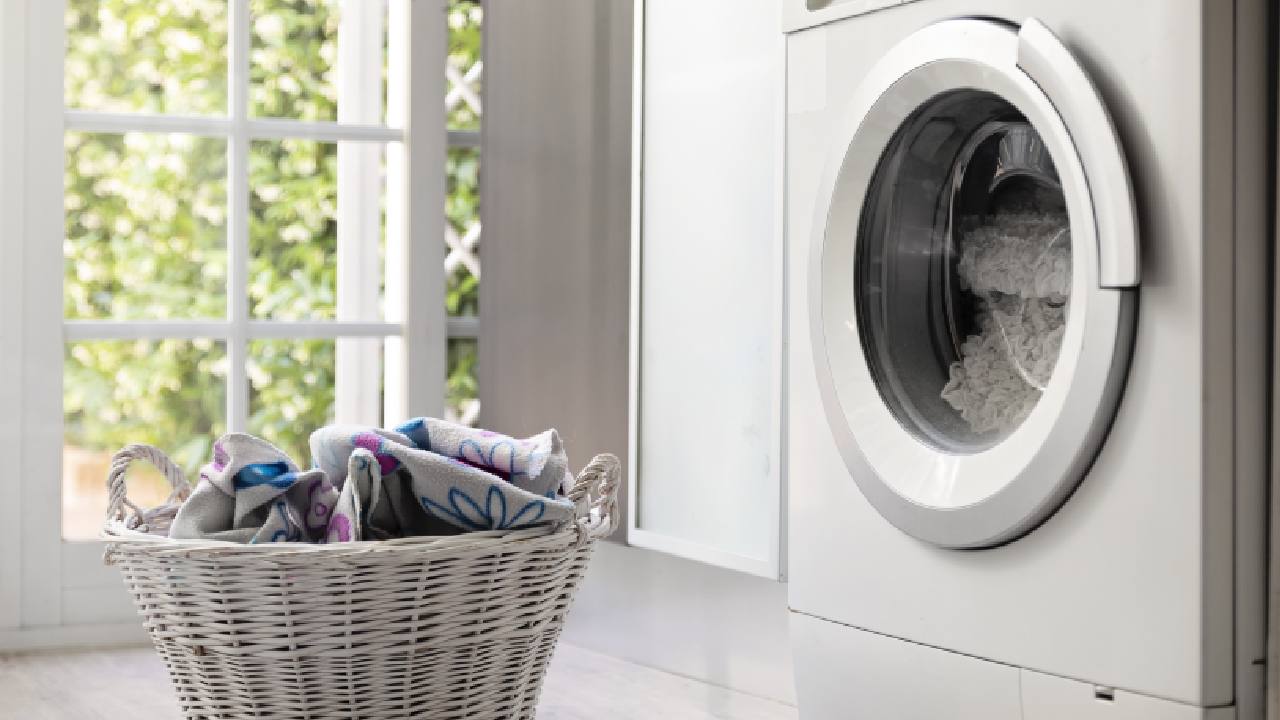 Your laundry should be as minimal, clean and organised as possible. Yes, I know it's a drag of a room and no one wants to be in there for long, but there are ways to make the laundry a more hospitable space. Fill large glass jars with bulk items like buttons, threads, pegs and twine and put them on display for a stylish touch. It's so easy to recreate this look and add a little style to an otherwise drab space.
LAUNDRY TIPS TO LIVE BY:
Keep your laundry as minimal as possible, with no fuss and no mess.
Use a collection of baskets to separate colours, dry-cleanable items, ironing etc.
Keep a basket for items that need to be darned and next time you are sitting in front of the TV, mend those holes.
Store spare buttons in a jar so they are always close at hand.
Keep a piggy bank for loose change that falls out of pockets.
Use a small laundry bag to store all those stray socks whose partners will eventually turn up.
Have washing labels on display so you can see how to care for each item at a glance.
Always fold your jumpers away – never hang them on coat hangers.
Keep whites white by soaking your clothes for 10 minutes in a bucket of hot water with two sliced lemons.
Always clean stains immediately.
Try and clean your clothes with natural cleaners, like vinegar, bicarbonate of soda (baking soda) and lemon.
Always handwash your delicates.
If buying detergent, make sure you buy the right one for the right fabric to ensure your clothes' longevity.
When handwashing your knits, never wring them out as they will lose their shape. Instead, roll them up in a towel to squeeze the excess water out.
Homemade linen water recipe
Making your own linen water is an easy way to bring your favourite scent into the bedroom. I love to use lemon and rose oil.
What you'll need:
30 drops (approx. ½ teaspoon) essential oil of your choice
90ml (3 fl oz) vodka
375ml (12½ fl oz/1½ cups) distilled water
Makes:
Approx 500ml (17 fl oz/2 cups)
Method:
Mix the essential oil and vodka in a glass.
Add the distilled water and funnel the liquid into a spray bottle.
Shake the spray bottle before each use and keep it in a cool, dry place for up to six months.
Image: Getty