Meet the DIY blogger who thrives on aesthetically-pleasing organisation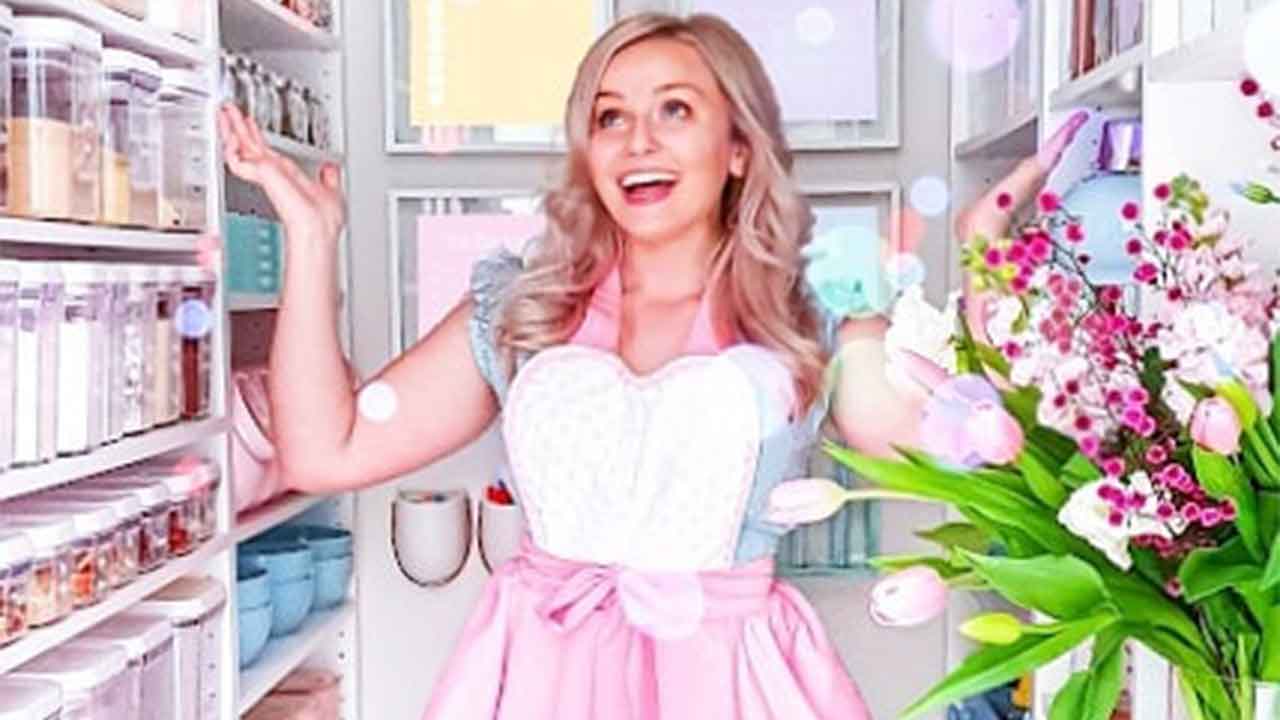 When it comes to home organisation, Adelaide blogger Iryna Federico has taken it to the next level.
The blogger has become known for her pastel aesthetics after her dreamy, candy-shop inspired pantry went viral online.
The pantry took her two years to finish, and she even began designing the space "before the builder even broke ground" on the house.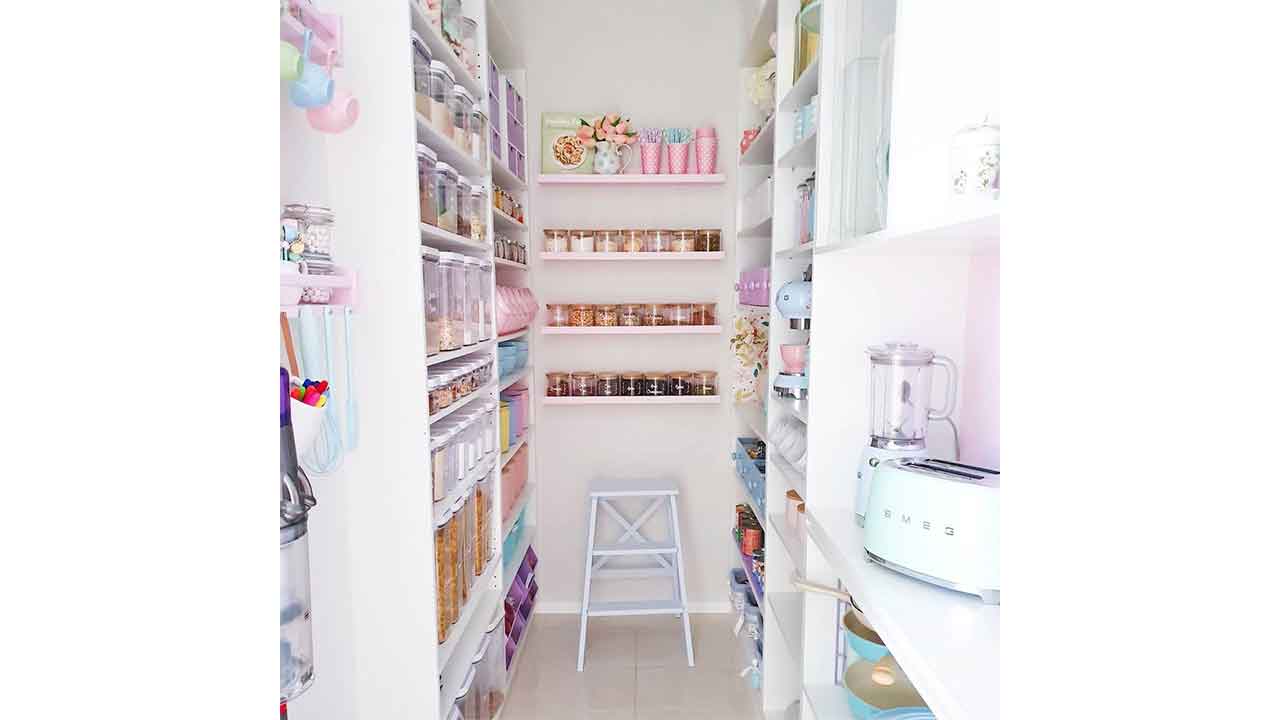 Image: @fromgreatbeginnings / Instagram
"I had our builder remove any shelving and ended up with a blank room. I then found a local cabinet maker here in Adelaide who brought my design to life," she told Better Homes and Gardens.
She then filled the space with various containers and baskets that hold everything from baking ingredients to packets of food.
"I am a firm believer in using big baskets to organise my space," she said.
"They're nice and deep which means I can hide all the ugly and messy packaging of items like chips and biscuits, and the space always looks tidy."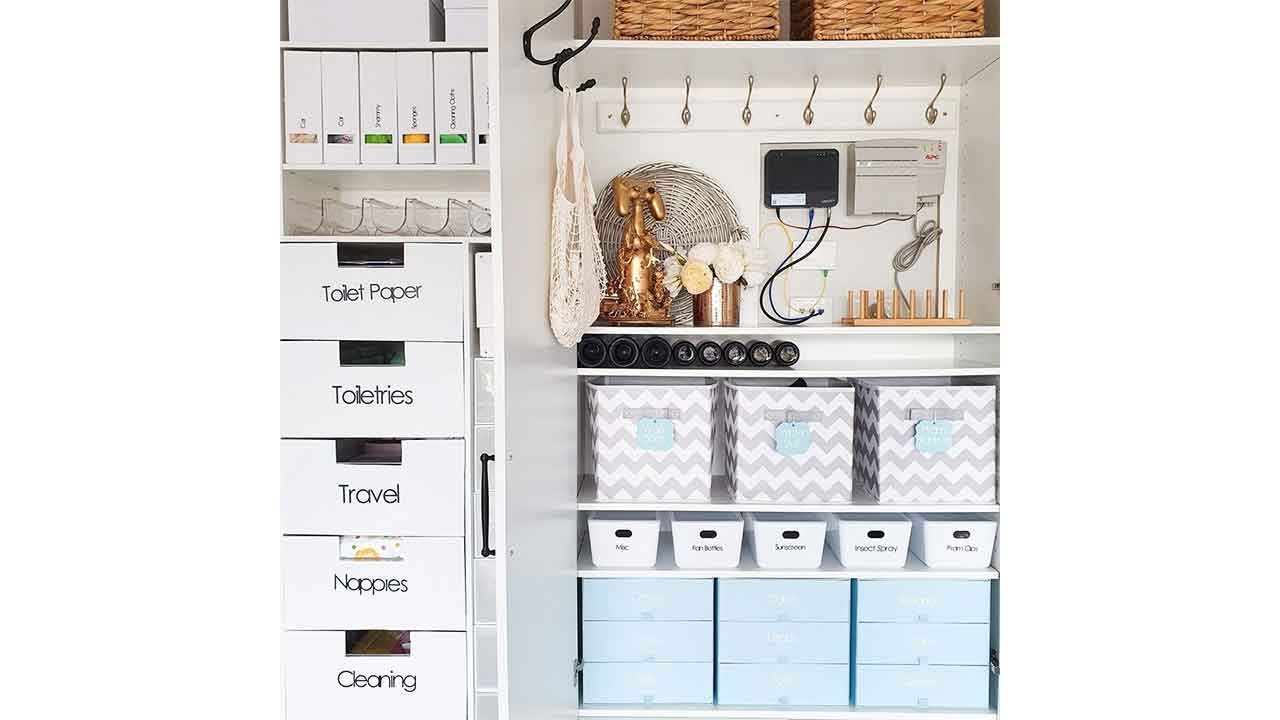 Inside Iryna's garage. Image: @fromgreatbeginnings / Instagram
Since then, Iryna has given her followers a look inside her incredibly organised freezer, her two children's wardrobes, laundry, and her garage.
Though her spaces appear luxe and incredibly stylish, Iryna picks up most of her storage gear from Kmart, Target and Ikea.
"I love Kmart for all their little organisation tools that make a nice addition to any space, in particular their three-tier shelves. They lift items from the back and make them easily reachable," she said.
In her pantry, Iryna's one pricey indulgence has been on Oxo containers.
"I love them because they are BPA free and completely clear - they seal really well and are very easy to clean," she said.
"Being fairly pricey individually, I bought mine in bulk sets from Costco and did a bunch of 50 cent surveys to be able to justify the cost to myself."
But so far, her best purchase has been on Ikea's $5 spice racks.
"I painted those pink and added my cook books and cooking utensils and it really brought the whole space together," she added.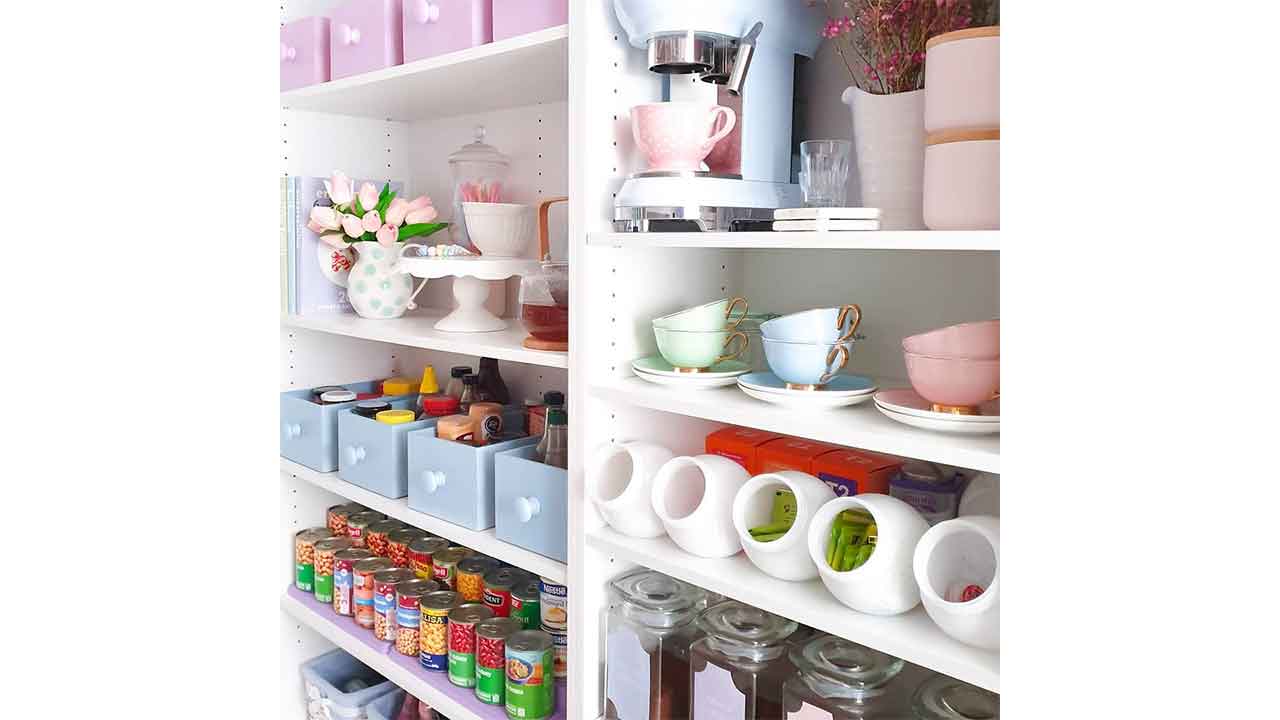 Image: @fromgreatbeginnings / Instagram
Since starting her Instagram account in June 2016, Iryna has amassed a following of more than 140,000 people.
Unlike other bloggers who have pursued social media as a career, Iryna also has a day job as a business development manager.
"I'm a business development coordinator at an aerospace engineering company - nothing at allllll to do with organisation," she wrote on Instagram.
"It's purely just a side hobby :)".
Image: @fromgreatbeginnings / Instagram