Ally and Karl's racy joke about Rupert Murdoch's fourth divorce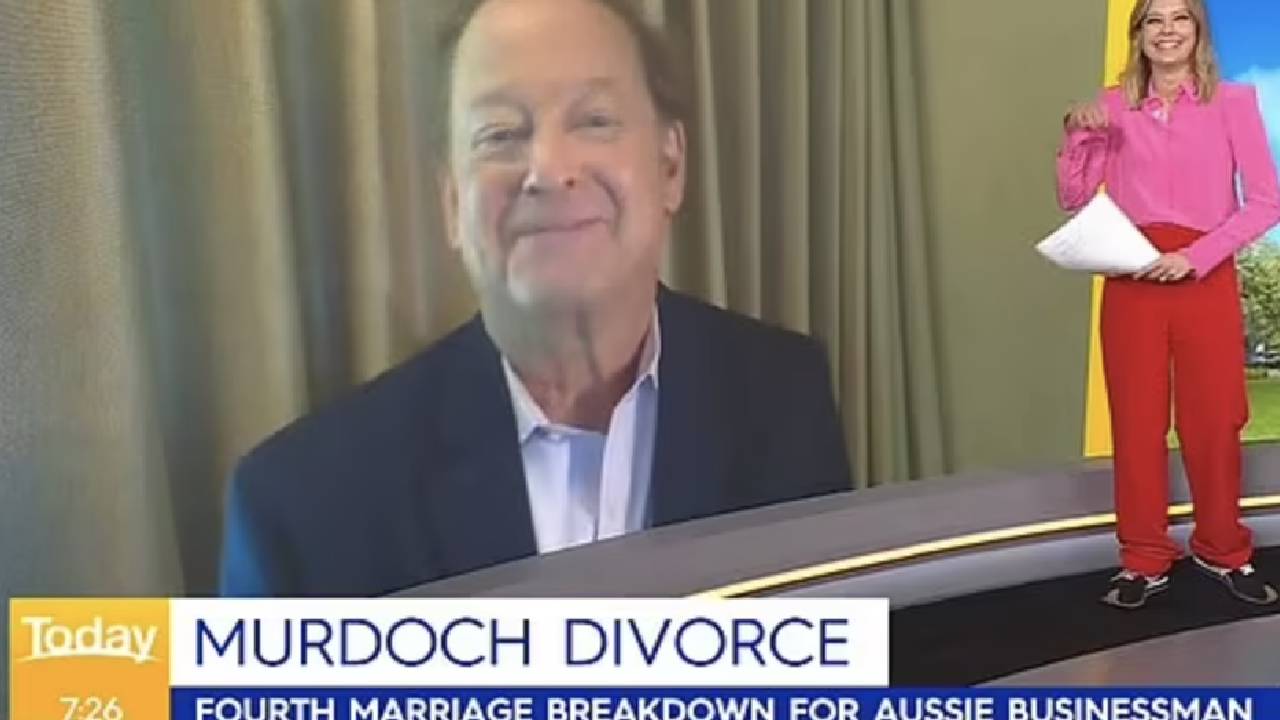 Ally Langdon and Karl Stefanovic, hosts of The Today Show have burst into a giggle fit during Thursdays show, joking that it's time for Rupert Murdoch to 'put his cue back in the rack'.
The Australian-born media mogul, aged 91, is reportedly divorcing his fourth wife, American model and actress Jerry Hall, aged 65.
While discussing the split live on air, Langdon and Stefanovic couldn't help but laugh at the idea of someone ending their marriage at such an old age.
Today show's LA-based entertainment reporter Sam Rubin provided a summary of the report, Langdon said: "I don't know, Sam.
"If these guys can't make it work, what chance is there for the rest of us, I say!".
Stifling laughter, she asked Rubin if a potential fifth marriage was on the cards for the News Corp executive chairman.
Rubin replied that Murdoch "is more vibrant' than most men his age, which drew giggles from Langdon back in the studio.
Stefanovic then interrupted: "What Ally's trying to say is that Rupert should put his cue back in the rack!"
But moments later he suggested Murdoch should remarry because he's "loving life... he's still a handsome man [and] wealthy."
It was Rubin's remark that Murdoch would have "many willing partners" prepared to marry him that set the hosts off.
Stefanovic burst out laughing and said, "No doubt!"
Murdoch got married to Hall in a low-key ceremony in central London in March 2016 and is now getting a divorce.
This divorce, being his fourth, is unlikely to alter the ownership structure of businesses he holds stakes in, which include Fox Corp, the parent company of Fox News Channel, and News Corp publisher of the Wall Street Journal.
The 91-year-old controls News Corp and Fox Corp through a Reno, Nevada-based family trust that holds roughly a 40% stake in voting shares of each company.
Image: Today Show