Cameron Daddo on the best marriage advice he's received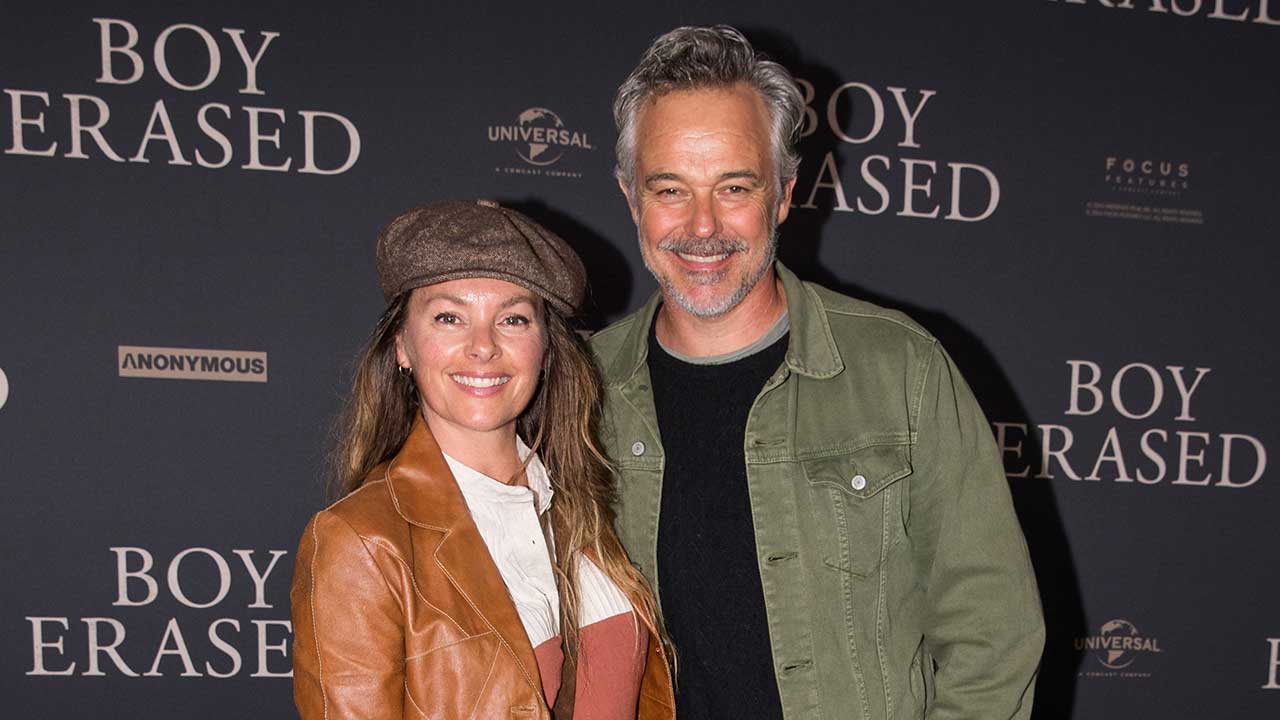 Cameron Daddo and wife Alison Brahe appeared on a podcast together this week, and together shared some of the best advice they've received during their 30-year marriage.
Appearing on Nova's Separate Bathrooms podcast, during a segment titled '30 Lessons in 30 Years', the beloved couple opened up about their lengthy marriage and what advice has and hasn't worked for them.
One piece of advice that Daddo considers paramount is "learn how to apologise". Struggling to hold back tears, Daddo explained, "We were told by Reverend Brian that married us. He said you're going to hurt your partner the most of anyone in your life. In my case, it's probably true.
"So it's a good idea to learn how to apologise, mean it and then make the necessary actions, so you don't repeat it. That's a good lesson."
Brahe said that being able to have difficult conversations has done wonders for their relationship. She elaborated, "My next one is have the hard conversations, particularly the ones about the relationship. And that's what's worked for us.
"Having those hard conversations is a little bit like labour and birth, where you go, 'Oh, it's just agonising to have this. Where's this guy?' We keep pushing through, and guaranteed we've always come out the other side feeling better."
Daddo confessed that those conversations often leave him exhausted, but that they were important for any relationship to move forward. "There needs to be action after the hard conversations. Because if you're just having hard conversations and then not doing anything afterwards, they become harder the next time.
"We've had this conversation and nothing happened. So just I think an addendum to that is have the hard conversations and then take action based on what you resolve or where you get to afterwards," he said.
The couple got married in 1991 after dating for just three months, and have three children together: daughters Lotus and Bodhi, and son River. They've been through their share of ups and downs, with Daddo admitting to having an affair in 1994. Fortunately, the lessons they've learned helped them come through the other side with their relationship intact.
Image: El Pics/Getty Images