Federer's children "had no idea" he was a tennis champ until recently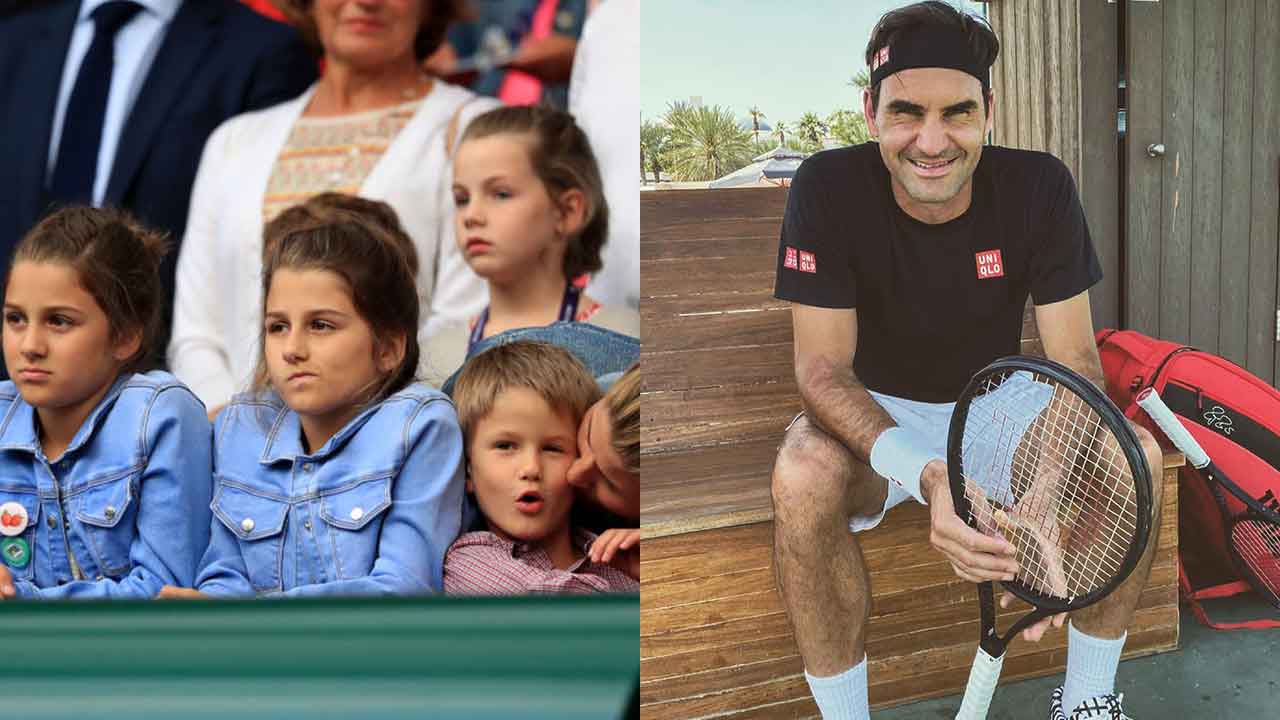 Though Roger Federer may be considered the greatest tennis player of all time, his four kids had no idea about his fame until recently.
The champion player recently revealed that his kids "didn't know" about his success in tennis, and "don't care" about it.
The usually private Federer spoke about his family life in an interview with Ringier, including how he told his kids what he did for work and his struggles getting them to be interested in the sport.
"My victories have never been an important topic at home," he said.
Federer shares two sets of twins with his wife Mirka: 12-year-old girls Myla and Charlene, and seven-year-old boys Leo and Lenny.
Though Mirka has often been spotted matchside cheering her husband on, their kids have only appeared a handful of times - which may be contributing to their lack of knowledge around their dad's success.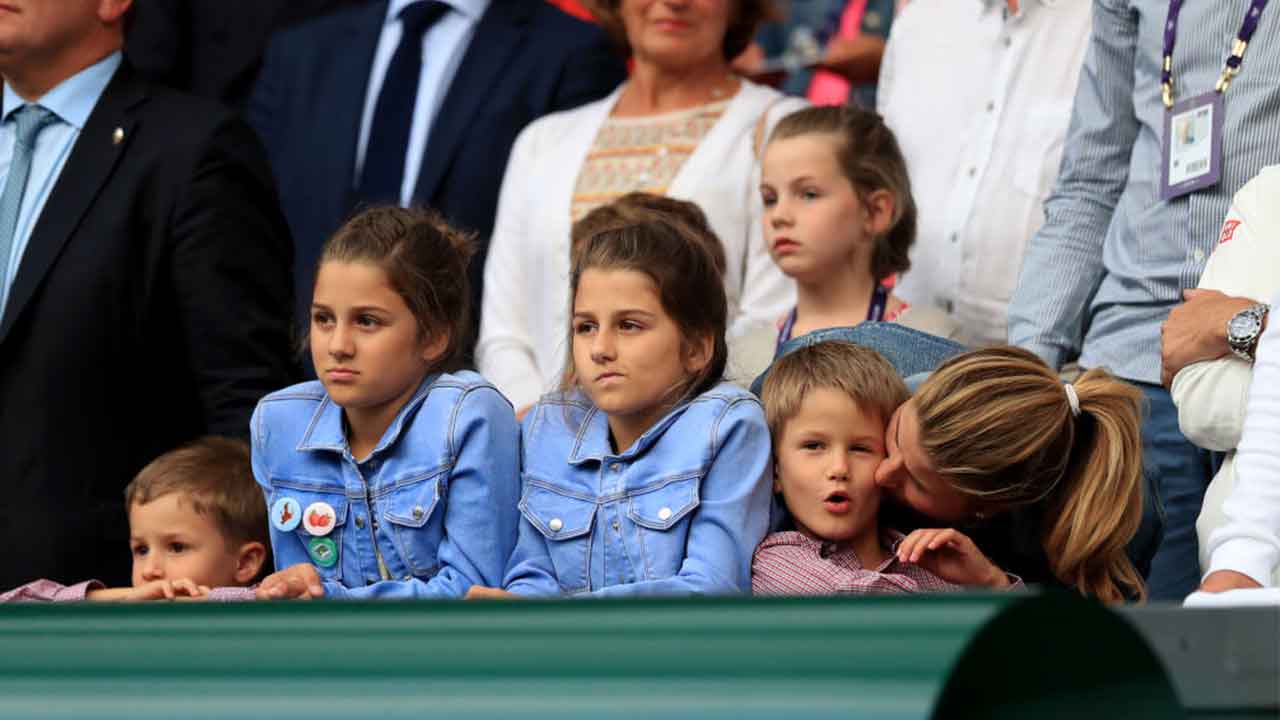 Mirka Federer with all four of her kids watching their dad play in the 2019 Wimbledon Men's Singles Final. Image: Getty Images
"For a long time, my four children had no idea what I had achieved during my tennis career," he said in the interview.
But when they did find out through their friends, he said they were "literally speechless", despite their lack of interest in playing tennis for themselves.
"I have tried to promote tennis at my household with playing a lot of matches against Rafa, Novak and everybody but my kids don't care," he shared. "They need daddy home from the practice or from the matches.
"You see very quickly if kids like to play with the ball or go running outside. I think you see the differences very quickly."
Federer recently announced he would miss next year's Australian Open, as he recovers from knee surgery.
The 40-year-old had two knee operations in 2020 which have majorly impacted his playing, but he says he is more concerned about day-to-day life.
"I had this operation done so that I could ski with my children or play football or tennis in the future," he said. "My primary motivation was to get back in shape for my normal life."
Images: @rogerfederer (Instagram) / Getty Images