Man travels 7,500km to go on first date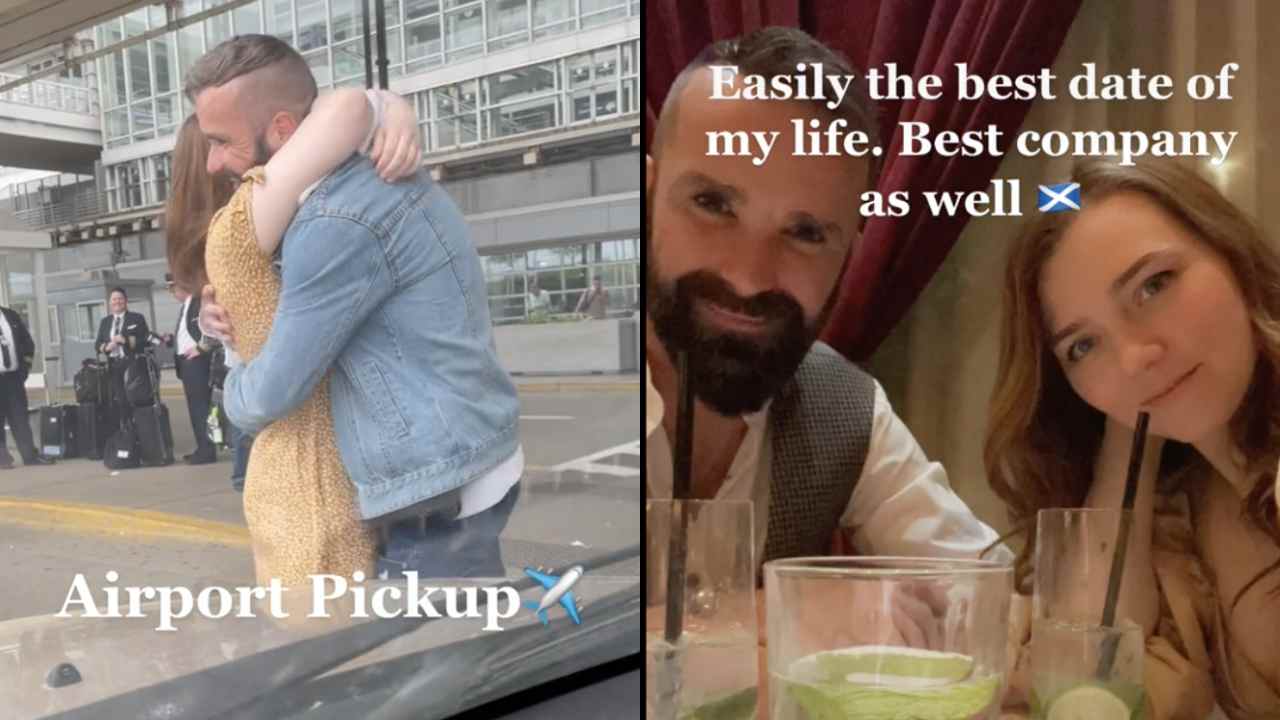 A man has travelled more than 7,500km across the world to go on a first date with a woman he met on Tinder.
Paddy Campbell from Glasgow, matched with Bridget Kelly from Wisconsin, on the dating app and immediately clicked.
The pair spent a lot of the first two weeks messaging each other and on FaceTime before Paddy offered to help Bridget with a wedding she was organising.
During that time, Paddy also organised his own trip to America where he would be Bridget's date to the wedding.
"I'm packed and I'm heading to America which is f***ing scary because I've never been there," Paddy said in his TikTok video.
Paddy finally landed in Wisconsin with Bridget sharing a heartwarming video of the moment they met and embraced for the first time.
"He literally flew 5,000 miles. There are good men out there. Maybe they're just in Scotland," Bridget said in her TikTok video.
She revealed that she paid for the premium passport feature on Tinder in order to meet someone from Scotland.
Their followers begged for an update with Bridget confirming that meeting Paddy and going to the wedding was "easily the best date I've ever been on".
Images: TikTok