Peace talks between Harry, Prince Charles and William "didn't go as hoped"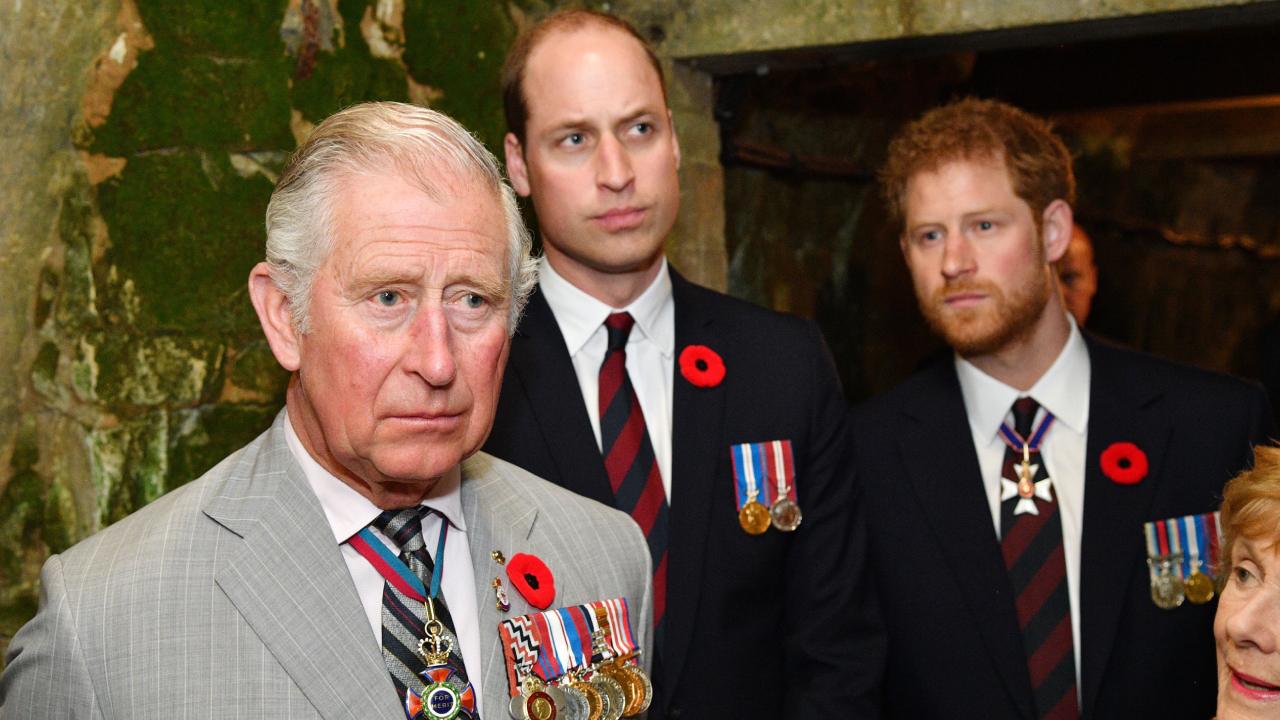 Prince Harry has allegedly been unable to fix his fractured relationship with his family, a royal insider has revealed.
The Duke of Sussex spoke with his father, Prince Charles and his brother Prince William as well as other family members at Prince Philip's funeral on Saturday.
It's also been revealed that Prince Harry wrote his father a "deeply personal note" to explain why he and his wife Meghan Markle decided to move to the US with toddler Archie.
"Truth be told, Harry didn't really know what to expect before he came home, which is why he reached out before seeing everyone," a royal source told The Mirror.
"He wrote a deeply personal note to his dad to try and set things straight."
The insider said that "tensions were still running high" as "things haven't ironed out the way he had hoped".
"There had been a kind of unspoken agreement between everyone to park whatever has been on each person's mind, and solely concentrate on supporting the Queen ahead of Prince Philip's funeral.
"The feeling inside the camp was that it wasn't the time nor the place to go over things, especially at such an emotional time for everybody involved."
The insider said: "Harry didn't expect everything to be completely back to normal but his feeling after seeing his family was there is a lot of ground to make up.
"Whether that is harder or easier to do on the other side of the world remains to be seen."