Sorrow for Queen Elizabeth as she farewells close friend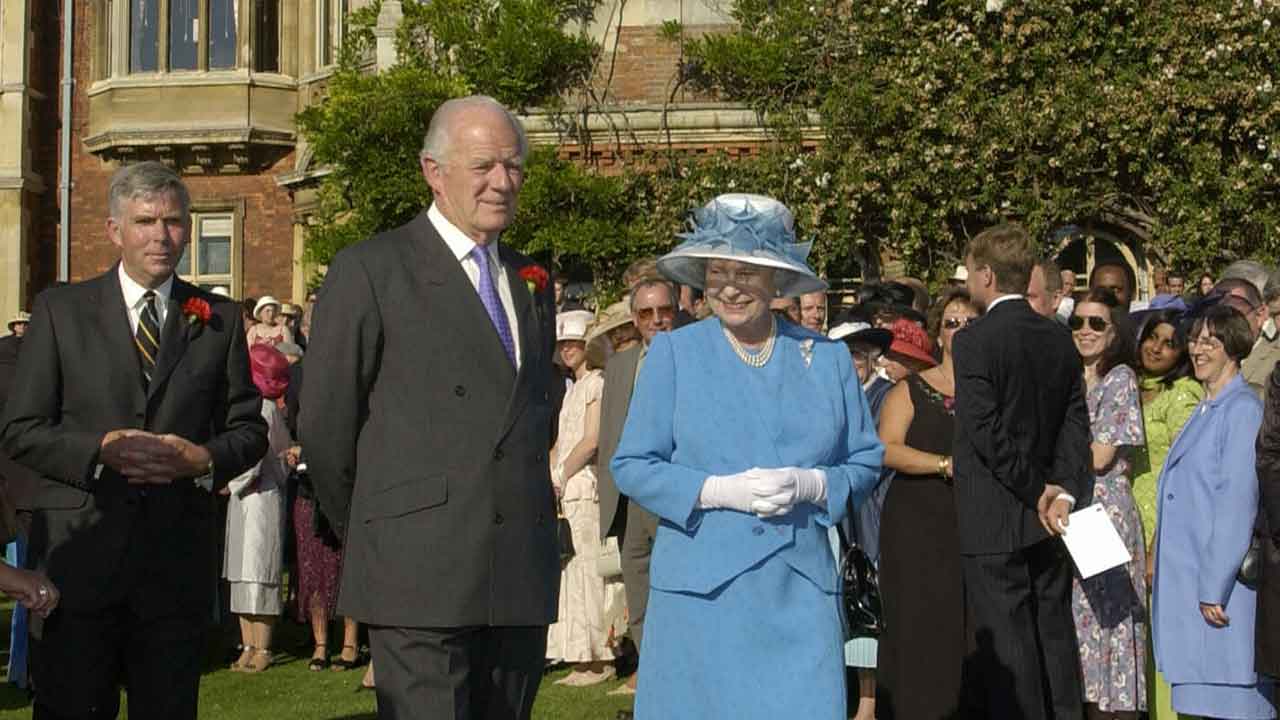 A longtime friend of the Royal Family and husband of the Queen's cousin has passed away at the age of 91. Sir Timothy Colman, who married the Queen's first cousin Lady Mary Colman in 1951, passed away at his home in Norwich on September 9, surrounded by family. His death follows the death of his wife in January of this year at the age of 88.
Announcing the news, his family said, "He was a fountain of knowledge, a huge influence on a number of people of all ages, who sought his wise counsel.
"He had a love and huge knowledge of the natural world, but, most importantly, he loved his family. With his late wife Mary, he created the happiest of family homes at Bixley Manor."
We've seen all the wonderful words said over the weekend about the passing of Sir Timothy Colman. Everyone here echoes what has been said. Sir Timothy has been involved with the Festival for over 30 years – a passionate advocate of our county (1/2)https://t.co/7sq15jrkO0

— Norfolk & Norwich Festival (@NNFest) September 14, 2021
Colman married Queen Elizabeth's cousin Mary in 1951, and the then Princess was accompanied by the Queen Mother and her sister Princess Margaret at the couple's wedding at St Bartholomew-the-Great (also known as Great St Bart's) in London.
Colman was a celebrated businessman and decorated naval serviceman, having served in the Royal Navy as a midshipman as well as a second lieutenant. He went on to be Lord Lieutenant of Norfolk for 25 years, following an appointment by the Queen in 1978.
We were deeply saddened to hear the news that Sir Timothy Colman has passed away. Sir Timothy was a great and generous supporter of NMS, and as recently as 2019 he gifted this wonderful Maggi Hambling painting to our collection. Our thoughts are with the Colman family. pic.twitter.com/AzRysuEtc7

— Norfolk Museums (@NorfolkMuseums) September 13, 2021
The Chief Executive of Norfolk Chambers, Chris Sargisson, said of Colman, "Sir Timothy was a champion of Norfolk and its people. "Sir Timothy has played a leading role in the Norfolk business community for many decades."
Lady Mary Colman died at home on 2 January at the age of 88. Sir Timothy and his wife are survived by five children, ten grandchildren, and sixteen great-grandchildren.
We are incredibly saddened to hear of the passing of Sir Timothy Colman today. pic.twitter.com/z4Uud7KWzg

— Norwich Theatre Royal (@TheatreRNorwich) September 9, 2021
Image: Pool/ Anwar Hussein/Getty Images