"This will never see the light of day": Ardern reacts to hen's do gift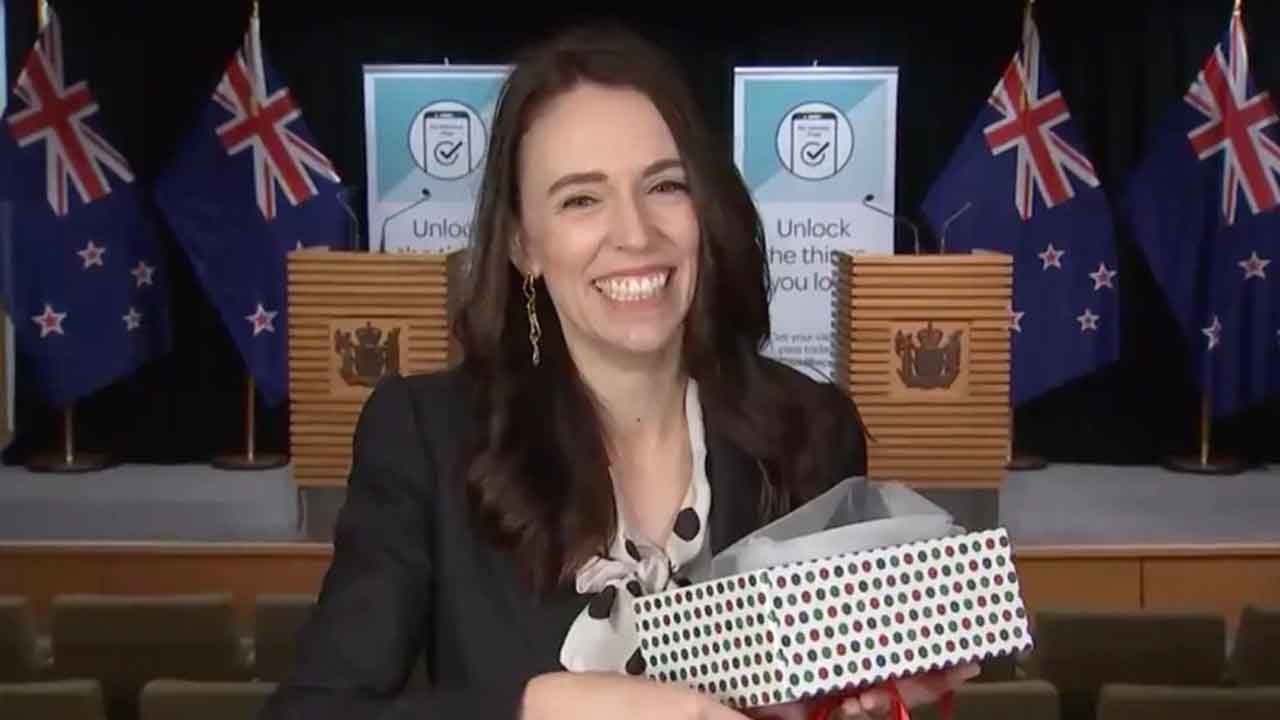 Prime Minister Jacinda Ardern has received a gift ahead of her wedding this summer - but it didn't go down as well as expected.
During her last interview on TVNZ's Breakfast show for the year, Ardern was given a gift by the radio team.
As she opened it, host John Campbell hinted that it was something she could use for her hen's party, if she had one.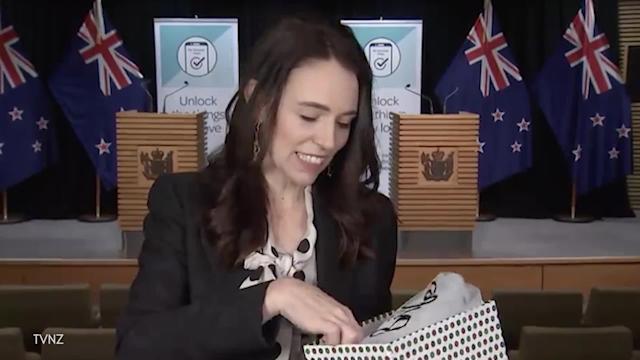 Image: TVNZ
"Wow, this could be any manner of distasteful gifts," she joked in response.
She then pulled out a sparkly headband with the word "bride" written across it in cursive text, along with a bridal sash and a bottle of wine.
"Aw, thank you guys. I can promise you, this will never see the light of day," she said, laughing, while holding up the headband.
Image: TVNZ
Ardern wasn't the only one to receive a gift either, with the breakfast team receiving mugs designed by the prime minister herself.
"Self portrait, 2021," the mugs said, along with a shocked-looking emoji face that Ardern said was her "most-used emoji".
"Just in case it is not completely obvious, I did draw those myself," she said seriously before laughing.
The Prime Minister is due to marry Clarke Gayford in Gisborne, on New Zealand's North Island.
When asked about her wedding plans by radio station ZM earlier this month, Ardern said "you'd have to ask Clarke, he's in charge".
"I said to someone I do really think I'm the least engaged bride. I know the big stuff, but he's really doing the lot."
Earlier in the year, she admitted that she won't be taking time off to go on a honeymoon with Gayford, noting that it was her choice to get married while leading the country.
"I guess it's my choice, for having major life events while in this job. So, no one's fault except my own. No complaints from us," she said.
Image: TVNZ