Voicemail and a car crash: How Tiger Woods' cheating scandal emerged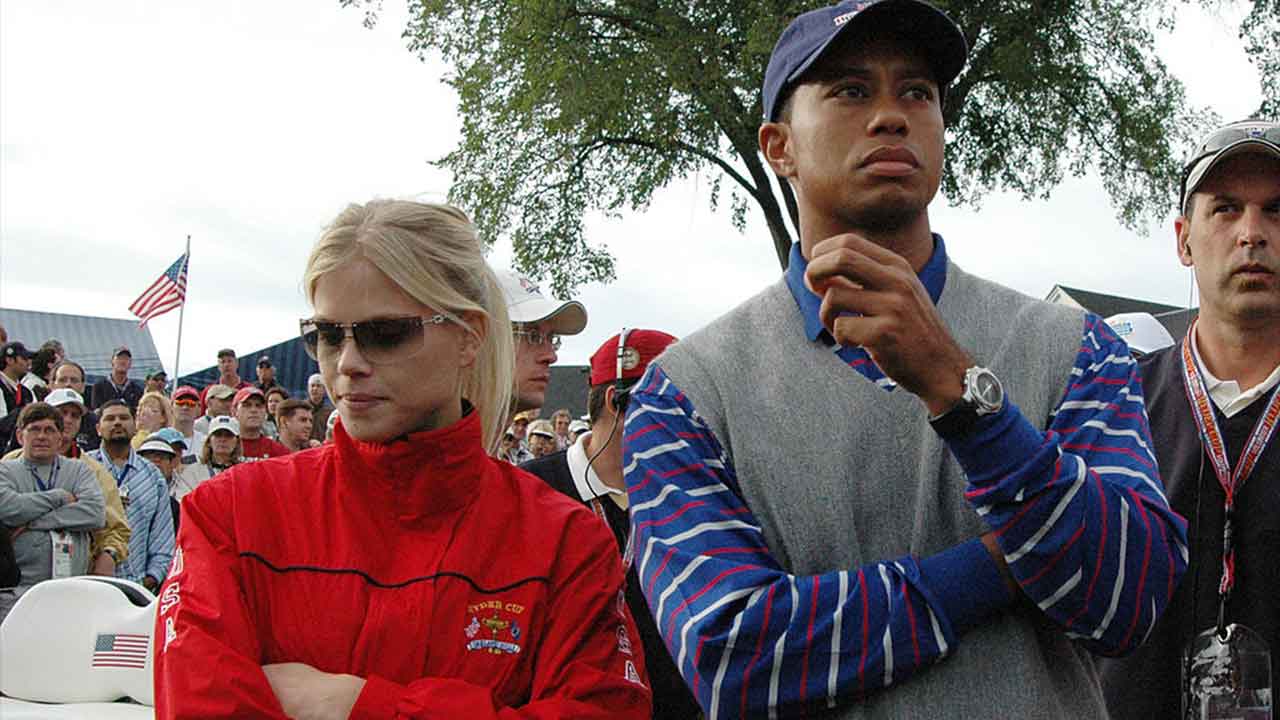 Despite becoming the first athlete to make $USD 1 billion in 2009, it was also the year that saw Tiger Woods' life crumble around him as it was revealed he had been cheating on his wife Elin Nordegren with multiple women.
In November of that year, tabloids reported on Woods' affair with nightclub manager Rachel Uchitel. Several days later, he crashed his car outside his Florida mansion at 2am, with rumours emerging that he had tried to flee after being confronted by Nordegren.
Following the news of his crash, reports of his infidelity continued to surface from a number of women.
Some outlets also reported that Nordegren made the discovery while looking at Woods' phone.
A voicemail allegedly left by Woods for one of the women he was seeing was later published by US Weekly.
"Hey, it's Tiger," a man said in the message. "I need you to do me a huge favour. Can you please take your name off your phone? My wife went through my phone and may be calling you."
Though Woods initially denied the claims, he later admitted they were true and apologised.
Over the next few months, women continued to come forward with claims of sleeping with Woods during his eight-year relationship with Nordegren.
He would go on to speak about the situation and share new details at a press conference several months later.
"I was unfaithful, I had affairs and I cheated. What I did was unacceptable," he said at the time.
"I hurt my wife, my kids, my mother, my wife's family, my friends, my foundation and kids all around the world who admired me."
A year later, Woods and Nordegren announced they would be getting a divorce.
According to The Daily Beast, the couple had a prenuptial agreement that would see Nordegren receive $20 million after 10 years of marriage.
Though Woods allegedly tried to negotiate their existing prenup to get Nordegren to stay – allegedly including an immediate $5 million payment and an added $55 million to the original value - the divorce was finalised.
According to TMZ, she received $USD 100 million ($AUD 129 million or $NZD 106 million).
Despite their marriage ending, Woods and Nordegren have maintained a good relationship.
The former couple share two children: Sam Alexis, 14, and Charlie Axel, 12.
"We communicate so much better now, it's incredible," Woods told US Weekly in 2019. "I wish we would have done that earlier on, but it's been incredible to have a best friend like that."
Image: Getty Images