Warnie's frank divorce confession on live TV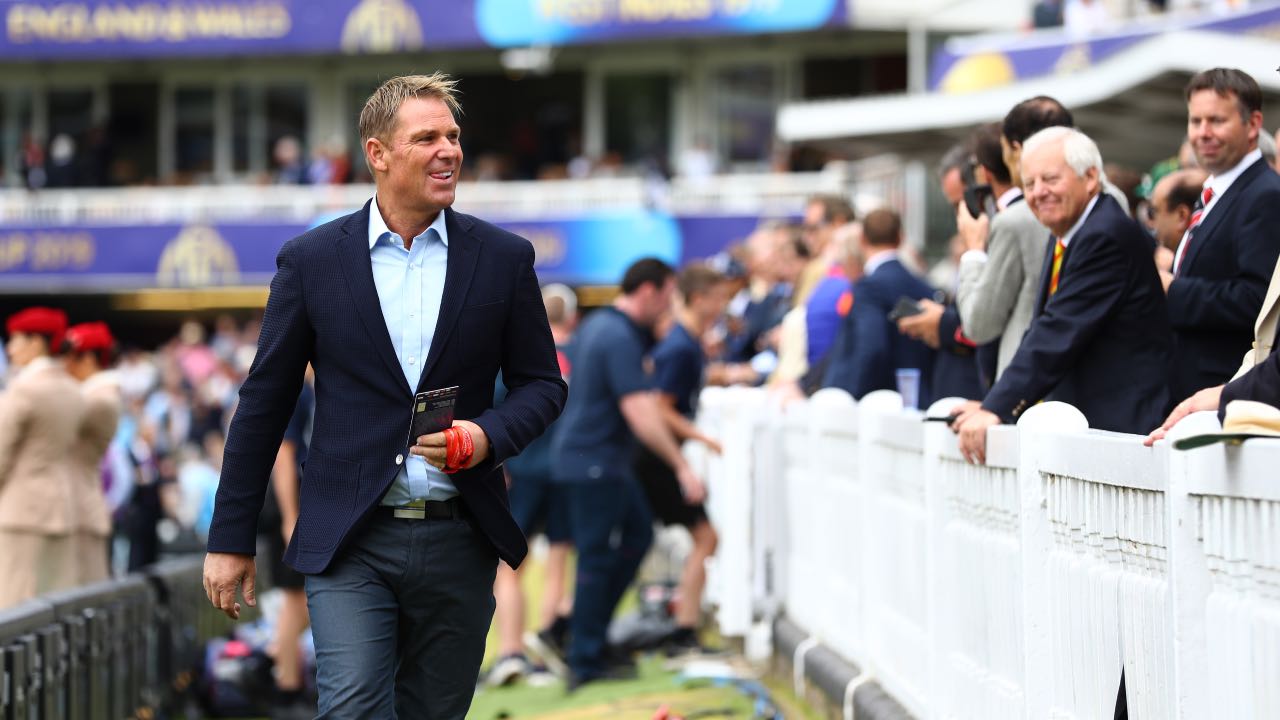 Cricket legend Shane Warne has opened up about his divorce from ex-wife Simone Callahan in 2005.
After being married for a decade, the pair split in what Warnie described as the "lowest time in his life".
He made the admission during a rain delay from the Ashes commentary box on Sunday, discussing how he was going through the pressure of his marriage breakdown during his own Ashes series.
"Getting divorced was a difficult time in my life and for my children — and it was my fault,'' Warne said on Fox Cricket.
"So I have to live with that for the rest of my life so it wasn't easy."
"A week before the Ashes series to do that, and then have to drag myself off the canvas and get out there and play in 2005, play against a quality England side … to have the Barmy Army for six hours a day, not just 10 minutes, singing songs, singing 'where's your missus gone?'"
"I'm sitting there worrying about my children that I was hoping I was going to spend three months of the Ashes series with, but because of my own doing they had to turn around and find a flight so I was pretty devastated with that."
"That was the lowest point in my life and then I had to go out and play an Ashes series so that was really tough."
Shane also went on to describe how much of an impact the paparazzi and fame have impacted both his and his children's lives.
"Some people think I court that. The other day I was sitting on my balcony and I get papped with my shirt off … I said are you serious, I've got my big fat guts out on the balcony."
Despite the downsides of fame, Warnie still claims he is grateful for everything his fans have given him.
He said, "I've been very, very lucky in my life. I'm very grateful for the life I've had."
Image credits: Getty Images