Thinking ahead: Why you should make an advanced care plan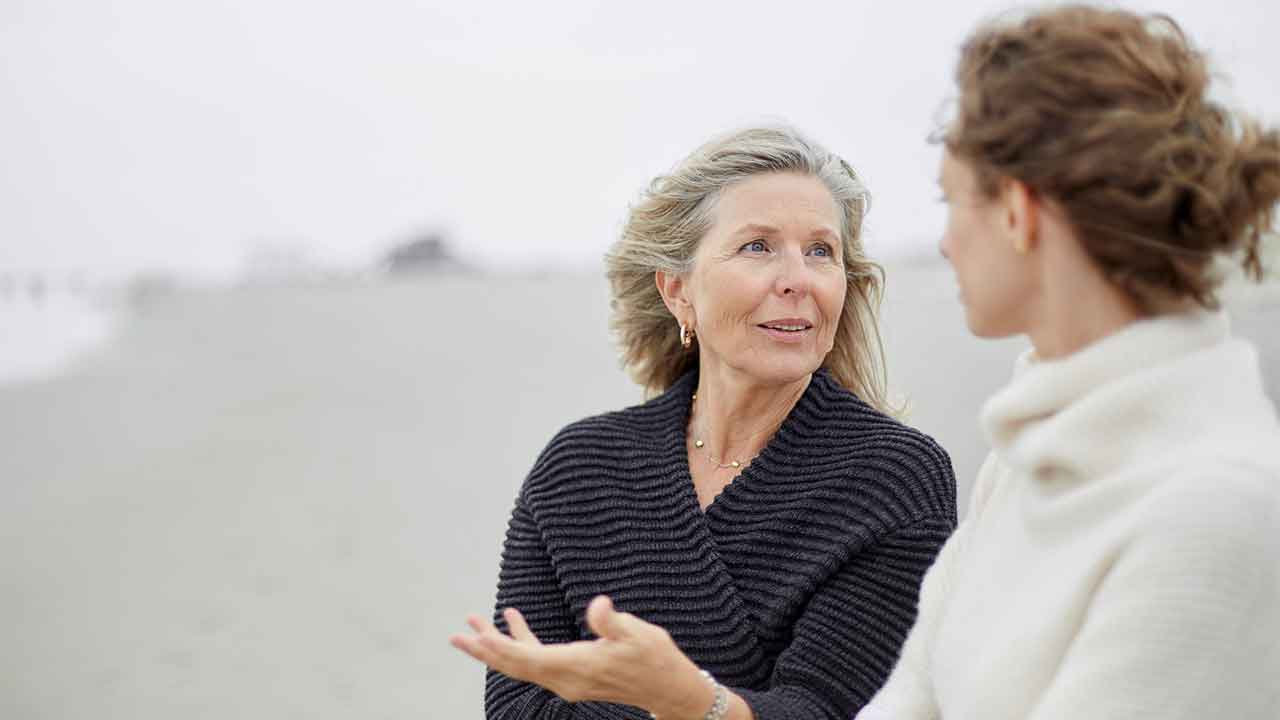 When it comes to preparing for unforeseeable events - whether it's an accident, injury, or death - most of us know that preparing a Will or taking out life insurance can protect us and our families and ensure things happen the way we want them to.
But what is less well-known is that preparing an Advance Care Plan can enable our loved ones and carers to look after us and respect our wishes, especially if we can no longer express them.
Though the process can differ from state to state, advance care planning generally involves discussions and decisions about a person's future healthcare and options for medical treatment. According to Advance Care Planning Australia's website, this can include providing future consent, refusal, or withdrawing of treatments, as well as appointing someone to make decisions on your behalf.
Maree, a NSW aged care worker, told OverSixty that having a plan in place can give people and their loved ones peace of mind as they get older, while ensuring carers can honour their wishes regarding resuscitation, transportation, and medical treatment.
"A lot of old people get to that stage, they say, 'Look I'm waiting to go. I've had enough of this life, this is what I've got left'... and basically, they've lived their life and they're ready," she says.
"So to let other people know that that is what they desire, you know, I don't want to be resuscitated, I'm not for transfer to hospital, I'd like to end my life quietly, calling this one person that I've nominated. If they can make it for my end, that's lovely. And otherwise, quite often, it's one of us in an aged care facility that will hold their hand, if we can and we know the time's pretty close… we'll see them through."
Though anyone can create an advance care plan, Professor Liz Reymond, Queensland's Director of the Statewide Office of Advance Planning, says only a small percentage of people have one.
"Currently, approximately 19 percent of Queenslanders have an Advance Care Plan," Professor Reymond says. "It is vital that more people discuss and document their preferences."
Though thinking about death, illness, and potential medical issues can be difficult, Professor Reymond says it can help families navigate them more easily as they arise.
"As hard as the conversation can be, it will save your loved ones from having to make difficult decisions on your behalf without knowing what you would have wanted," she explains.
"Having these conversations early on can make the unfortunate situation of your passing more straightforward and less stressful when it eventually occurs."
Maree agrees, adding that having a plan in place can make a person's passing more peaceful - and can even include what a person wishes to wear after their death.
"It's just nice when you know that they're prepared for it, I'm prepared for it, [and] quite often, they'll actually have their outfit for death in their wardrobe," Maree explains.
"And that's lovely, because you go, 'Right, she's gone, and let's go prepare the body before the undertaker and the family come, and that's her favourite outfit she had ready for it and… I think they die more peacefully, and I feel more at peace if they knew it was coming, they were prepared for it.
"And you know, it's a blessing, rather than, 'Oh my God', you know, everyone's panicking and… it makes it a peaceful, lovely end, not a haphazard, stressful, unpleasant ending."
Aged care facilities - like the one Maree works for - also encourage incoming residents to prepare an advance care plan, as well as an end-of-life plan.
But she says people should consider thinking about their plan earlier, especially if they have been diagnosed with a neurodegenerative disease such as dementia or Alzheimer's.
"Depending on your health, I mean, if you're up and running and still doing great at 60, make it at 70. But do it before you start losing your faculties," she says.
"If you're diagnosed with dementia, or Alzheimer's, or (a) life-threatening disease, do it then because you don't know what course that disease will take. Sometimes it takes years for those diseases to kill, or sometimes it comes upon you so quickly that you're really incapable of making those decisions."
"So get your facts together (of) where you think you are, and as soon as you get more information, go with it, make your plan, and then go out the way you want to go."
Maree hopes more awareness will be directed towards advance care planning, and argues that local GPs could have a huge effect on uptake, especially for those who may need to consider entering aged care.
"I think it should be part of the doctor's role, especially if they know - which they normally do - that this human being is no longer able to care for themselves," she says. "Have some official document drawn up, where it's handled by a doctor or somebody like a carer.
"Even something like Centrelink should be making people knowledgeable, or just a GP… Probably the greatest effect would be for the GP to advise them on these things."
Professor Reymond also stressed that advance care planning isn't just about what happens when we die and can be adjusted as our living situations change.
"Your decisions are not set in stone and may need to be updated for any number of reasons, including a change in your medical circumstances, a change in your living arrangements, or simply a shift in your beliefs or values," she explains.
"One thing we'd like people to keep in mind is that advance care planning isn't always about death - it's also about your life and how you want to live it."
Image: Getty Images