Body language expert dissects third leaders' debate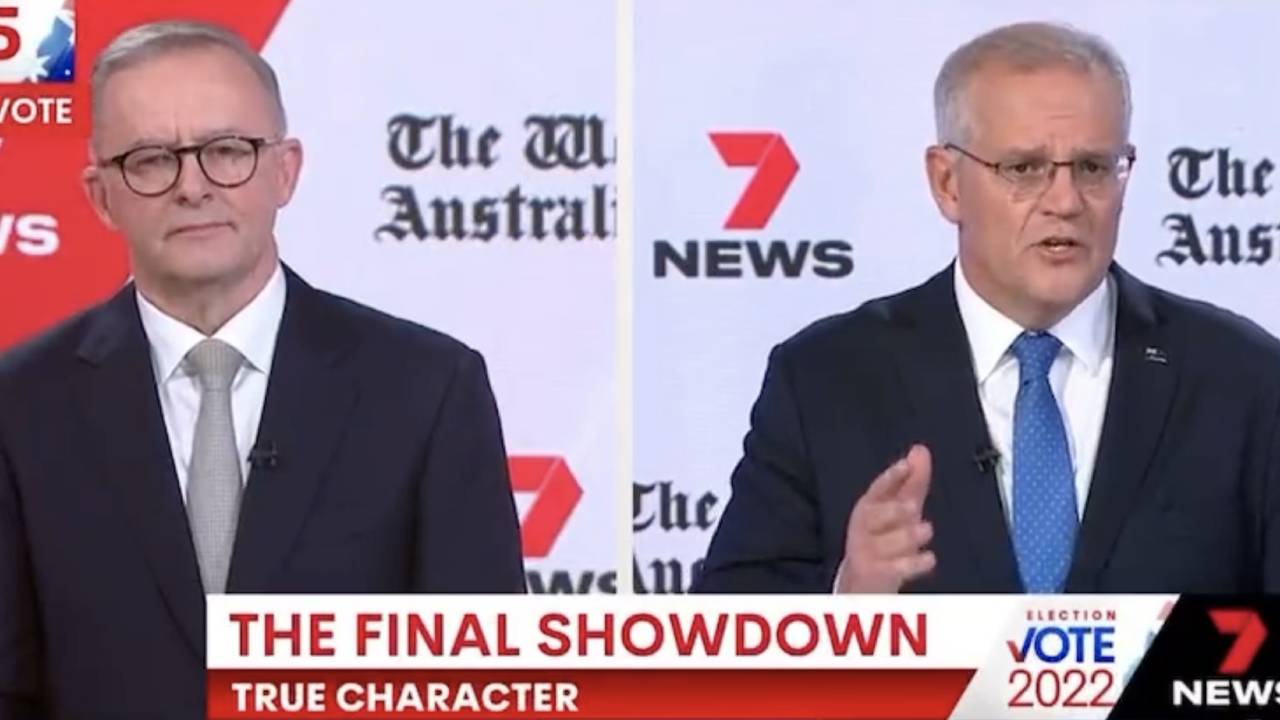 The third and final leaders' debate is finally over just a few days out from the Federal Election.
A body language expert has weighed in on Prime Minister Scott Morrison and Opposition Leader Anthony Albanese's performance during the debate that was aired on Channel 7 on Wednesday night.
Connection and body language expert Katia Loisel pointed out the very obvious "agitation" coming from the leaders.
"As the final debate opened, both leaders displayed signs of discomfort and nervousness," she told news.com.au.
"Despite an open, wide leg stance, Albanese's ducked head and turtling of the neck, restless legs, and hands clasped in front, fingers interlaced fingers indicated vulnerability and emotional discomfort.
"In contrast Morrison appeared more confident, his hands resting lightly on the podium, an asymmetric dominance smile dancing on his lips. Whilst his body language says, 'I've got this,' a fleeting attempt to lubricate his mouth suggests that he was feeling far from confident."
Katia noted that both leaders would occasionally use the lectern, as a non-verbal clutch, to grasp on when making a point
She explained that Morrison was clutching the lectern and would then use single hand gestures before resorting to clasping his hands which indicated the discomfort and nerves.
Albanese was occasionally shifting his weight from one foot to another before interlacing his fingers in front of his body to ease up the stress.
When it came to exerting dominance, Ms Loisel said that came later on in the debate with Morrison "jaw jutting, finger pointing and dominance smile".
On the other hand, Albanese showed "increased frustration, agitation and dominance display".
The Federal Election will be held on Saturday May 21.
Image: Twitter