Former swim coach Dick Caine arrested for alleged historical sexual abuse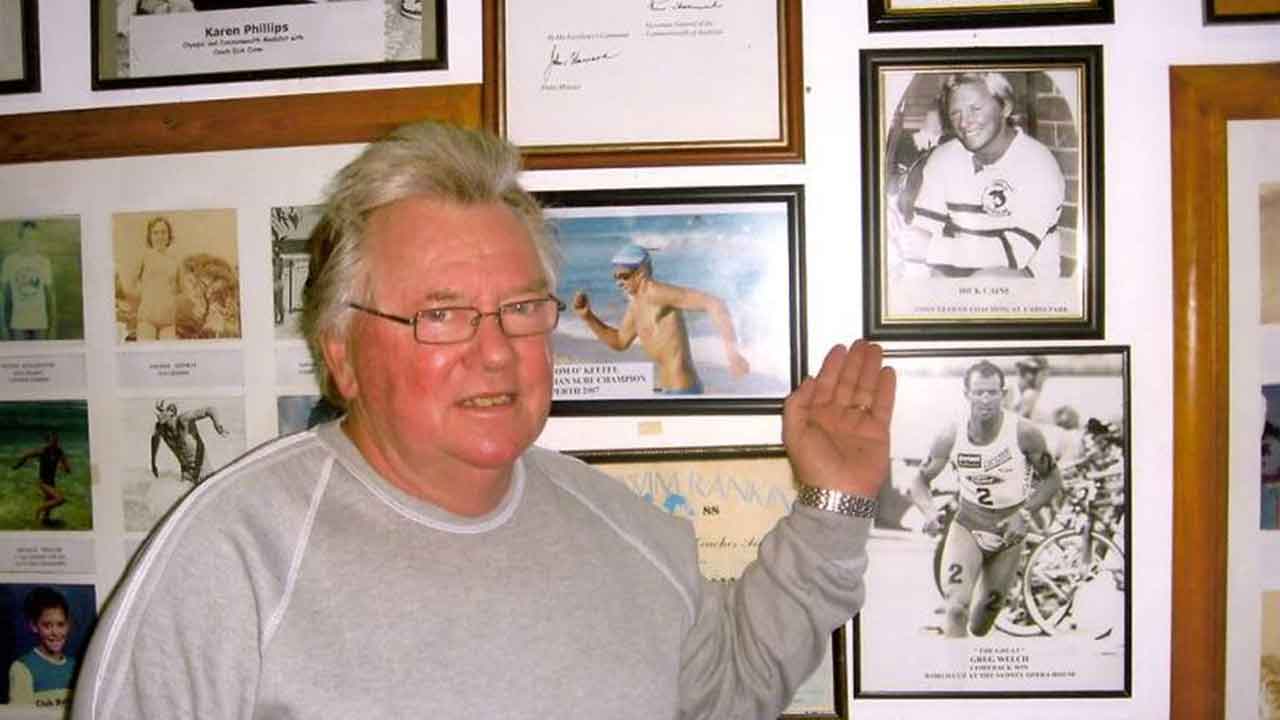 Content warning: This article includes mentions of child sexual abuse (CSA).
Former swimming coach Dick Caine has been arrested and charged over the sexual abuse of two teenagers he trained in the 1970s.
Police arrested the 76-year-old at a home in Condell Park, in Sydney's south-west, and took him to Bankstown Police Station on Wednesday morning, according to a statement from NSW Police.
He was charged with nine offences relating to the alleged abuse of two teenage students at a swim school in Carss Park, south of Sydney.
After a woman reported to police that she was targeted while she was a student at the swim school, investigators under Strike Force Coco uncovered further allegations of another teenage girl being abused at the same swim school.
Acting Superintendent Chris Nicholson said police will allege the victims were aged 16 and 17 at the time of the alleged offences, which he said took place "in a number of locations in and around the southern Sydney area", per 9News.
The charges laid against Caine include six counts of carnal knowledge by a teacher of a girl aged 0-17, and three counts of indecent assault.
Caine has been refused bail and is due to face Bankstown Local Court on Wednesday.
Nicholson also praised the women who came forward for their "courage and bravery" and shared a message for other survivors.
"I would like to say to all survivors of sexual abuse living in our community that the NSW Police Force wants to listen to your story," he said.
"What today should show is that whether the NSW Police Force receives an allegation of sexual violence that occurred yesterday, or last week, or last year or 50 years ago, that we will investigate all matters that come to our attention with our full potential and we will wrap our full support around victim-survivors as they tell their story."
Image: TeamCaine.com.au