"Incredible shock": Outpouring after murder charges finally laid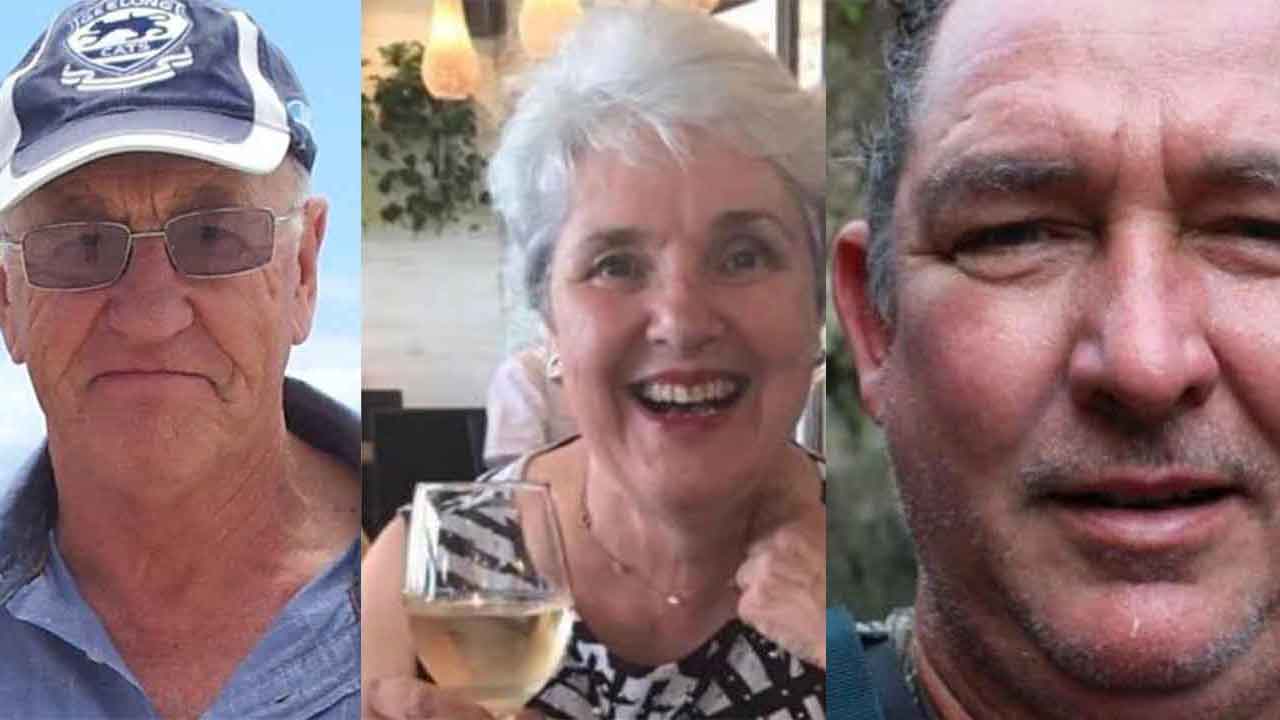 A man arrested over the disappearance of Victorian campers Russell Hill and Carol Clay has been charged with two counts of murder.
After three days of questioning, police confirmed they had charged 55-year-old pilot Gregory Lynn on Thursday.
Victorian Police Crime Command Assistant Commissioner Bob Hill said the investigation was ongoing, and that police would continue to search for Mr Hill and Ms Clay's remains.
"Police are hopeful that we will be able to locate the deceased and provide ultimate closure to the families," he said on Thursday.
"My heartfelt thoughts are with both the Hill and Clay families."
Mr Lynn was arrested at a campsite on Monday afternoon by special operations officers, before being questioned by detectives on Tuesday.
Ms Clay's sister, Jill Walker, said she welcomed the arrest, which occurred 55 kilometres from where Ms Clay and Mr Hill disappeared.
Ms Clay and Mr Hill were last heard from in March last year, after the pair travelled to a campsite in Wonnangatta Valley.
"We've been holding this together for 20 months now … 20 months is a long time," she told 7NEWS.
"It's been an incredible shock and because it's been such a mystery, it's been a bit unfathomable."
Police have also seized Mr Lynn's Nissan Patrol for forensic testing, and are appealing for information about the whereabouts of a blue trailer that was attached.
Assistant commissioner Hill said it was believed that the trailer had been sold online via Gumtree.
Jetstar Airways, Mr Lynn's employer, confirmed that he had been suspended following his arrest.
He is due to face Sale Magistrates Court in Gippsland on Friday.
UPDATE:
After appearing in front of the court via video link, Mr Lynn has been remanded in custody.
Mr Lynn said nothing during the hearing, which ran for just a few minutes, and he didn't apply for bail.
He is due to return to court on May 31, 2022, with police requesting time to prepare their evidence against him.
"The dates are probably elongated because it's a fairly substantial investigation," Mr Lynn's lawyer, Chris McLennan, told the court via video link.
Melanie Lynn, Mr Lynn's wife, also appeared on the video link with her camera off.
The hearing comes as police begin searching Victoria's Great Alpine region for the remains of the campers, after establishing a crime scene in the area on Thursday.
Assistant Commissioner Hill said the investigation was "far from over".
He appealed for information about the missing trailer formerly attached to the seized vehicle, and said it was sold on Gumtree between March and July 2020.
Images: Victorian Police, Facebook