MasterChef judge blasts Pauline Hanson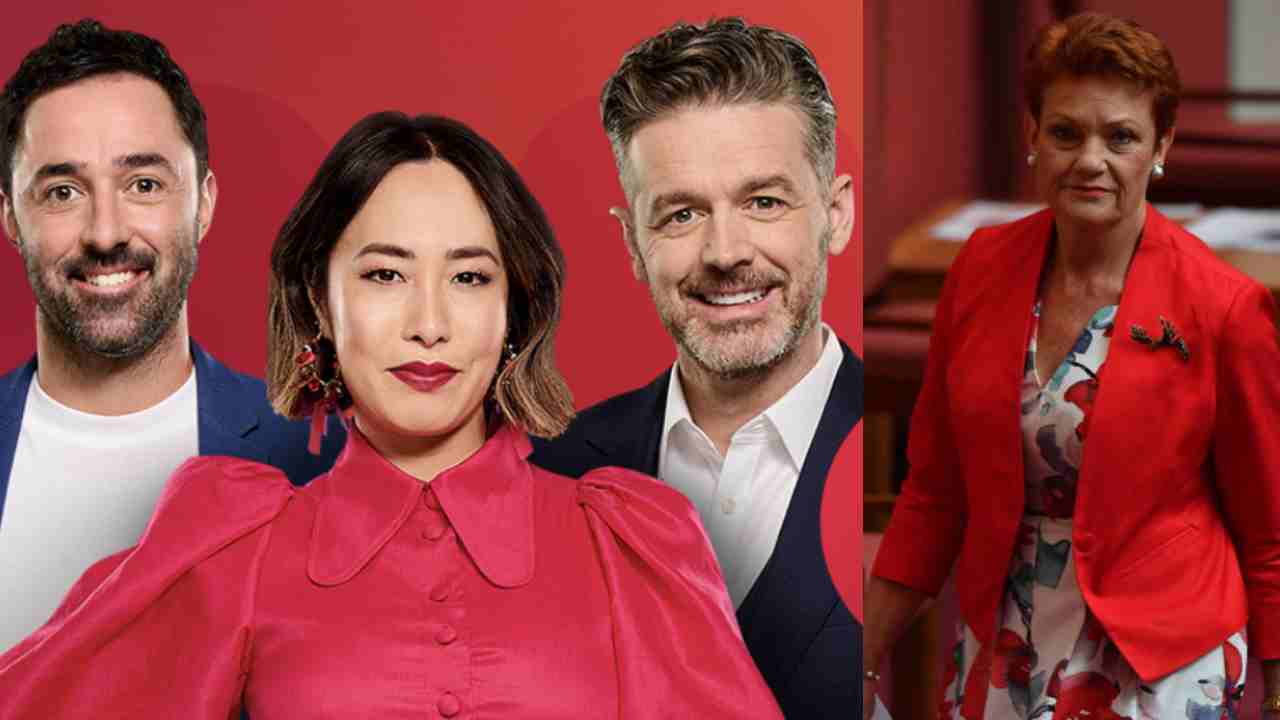 MasterChef judge Melissa Leong has called out senator Pauline Hanson's controversial walk out of parliament during the Acknowledgement of Country.
Ms Hanson made headlines when she stormed out of parliament when Senate President Sue Lines acknowledged the Ngunnawal and Ngambri peoples as the traditional custodians of the Canberra area and paid respect to elders past and present during Wednesday's sitting.
But before Senator Lines could finish the acknowledgement, the One Nation leader interrupted.
"No, I won't," she yelled, adding, "I never will."
Ms Leong slammed Ms Hanson's "ignorant and racist" move on Instagram saying we have a way to go, describing the senator as a hateful bigot and to "not come back".
"A step forward and several back," her post began.
"On a day we should only be cheering the first hijab-wearing woman giving her inaugural speech to Parliament, we are in many ways robbed of that full glory by another woman, this one an ugly-hearted bigot, who walked out of the Senate - during and because of- Acknowledgement of Country.
"This typifies where we are as a nation. We have come so far, yet we have so far to go. I am hopeful and yet so very angry all at once. The only comfort I have is knowing I'm not alone.
"Sending power, congratulations and support to @senator_fatima_payman. To the short-sighted hateful bigot, hope the door hit you on the way out. Feel free not to come back."
View this post on Instagram
Following the storming out, Ms Hanson's office sent out emails to their subscribers which says "One Nation believes that the practice of 'acknowledgment of country' perpetuates racial division in Australia".
"We do not accept that acknowledgment of country is any sort of indigenous Australian tradition, given that at most it has only been in use for the past 25 years (and in Parliament only 12 years).
"One Nation believes this country belongs to all Australians equally, indigenous or otherwise."
The email included a link to a survey asking people to share their thoughts on the Acknowledgement of Country and whether or not it should be used.
Images: Getty/MasterChef