Christmas wonderland created using thrifty crafting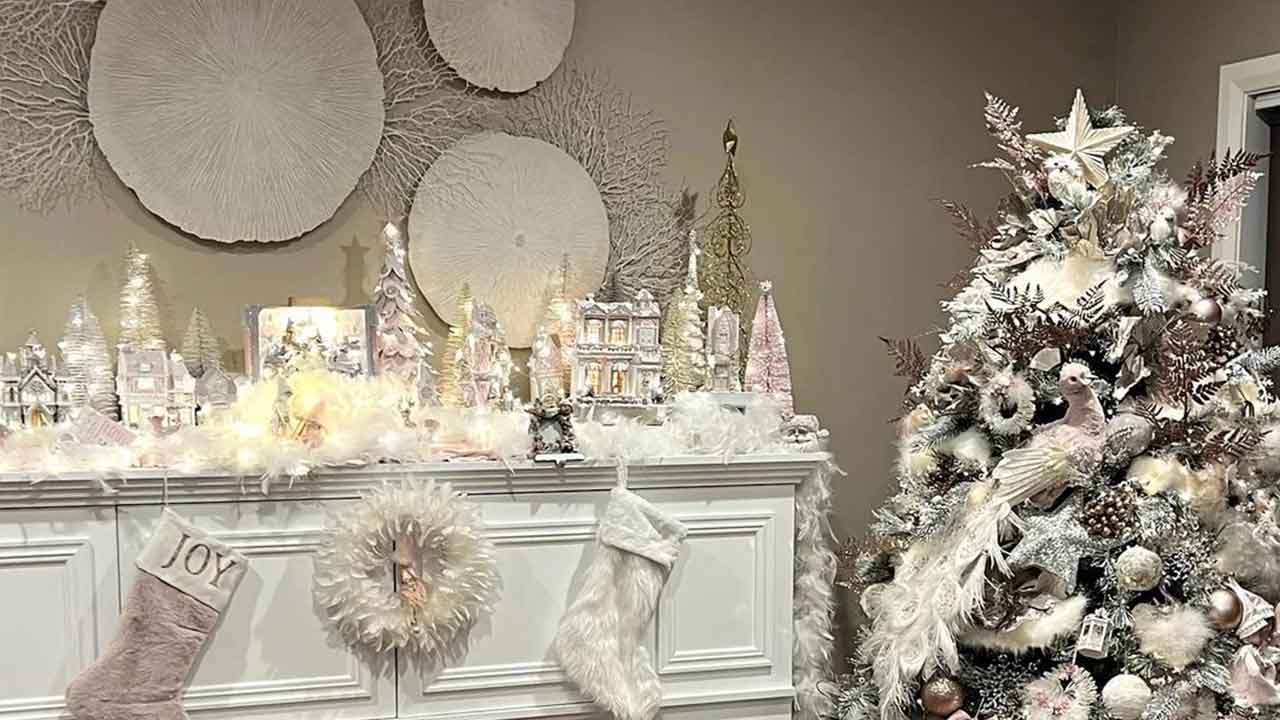 A Sydney mum has taken her Christmas decorating to another level, using a clever Kmart hack.
Toni Mackie began a collection of miniature Christmas trees in 2016, which soon grew into an extensive pair of villages covering two kitchen benchtops.
She estimates that 90 percent of the villages - originally brightly coloured with red roofs and glitter - came from Kmart.
Toni then spent three nights transforming them into pale pink and white homes dusted with pearl glitter (also sourced from Kmart).
Five years later, Toni is still creating her Christmas villages and has expanded to above her fireplace, as well as Christmas elves donned in a variety of pastel colours.
View this post on Instagram
Toni also sells the elves - which are pinkified Elf on the Shelf dolls - dressed in pastel pinks and blues, reds, emerald green, and sapphire blue, complete with lacy collars and pendants.
The buildings and characters in her villages now include figurines found in op-shops and incense waterfalls, "pinkified" as per usual.
View this post on Instagram
As for the mini trees, they have been either bleached or painted white and surrounded by white feather boas used to replicate snow.
Toni has also shared her top tips for people looking to replicate her Christmas wonderland without spending a fortune.
"Always remember if the shape [of the house] is good, and the price is right, just get it," she told Better Homes and Gardens.
"You can always paint it to make it fit your colour scheme."
"The wire lights are what brings it all together and give it that warm soft glow, especially at night. It is really magical."
Image: @toni.getscreative (Instagram)