The $2 pool noodle hack everyone's trying this Christmas
With the festive holiday quickly approaching, you can fight the urge to splurge on Christmas decorations by trying your hand at this ridiculously cheap table centrepiece.
All you need is a pool noodle - costing $2 from Kmart - as well as a hot glue gun and some Christmas baubles.
When one woman shared the hack on Facebook, her post received almost 3000 likes and sparked a flood of recreations.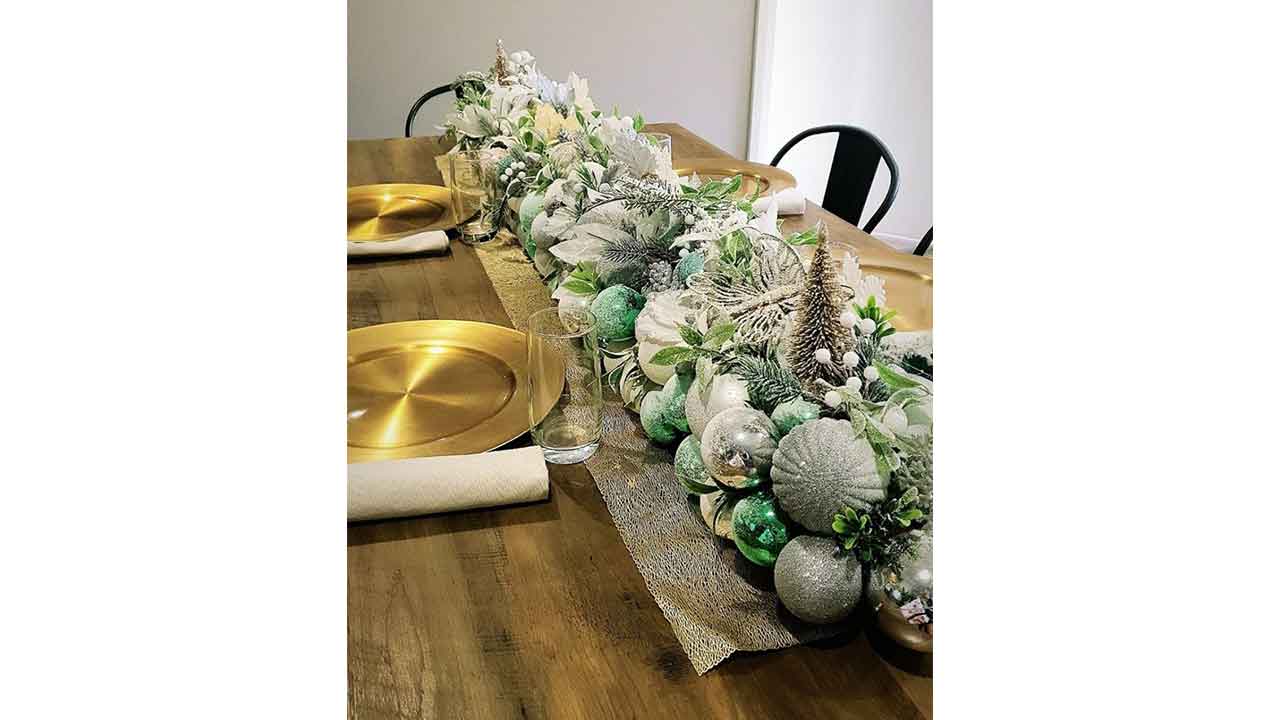 Image: Image: Angelica Marotta Vine (Facebook)
"First time hack pretty pleased with the result!" she captioned the photo of her table runner, which was mostly sourced from Kmart, Big W and Target.
The DIY decoration has been frequently appearing in Facebook groups including Kmart Inspired Homes and Kmart Home Decor & Hacks Australia with some classy results.
Image: Heather Kyler (Facebook)
To make it, follow these five steps:
Step 1. To keep the pool noodle straight, feed a thin metal rod through the centre of it.
Step 2. Start attaching baubles with the hot glue gun and work your way along the noodle.
Image: Angelica Marotta Vine (Facebook)
Step 3. Once the baubles are attached, fill in any gaps with flowers, branches and other Christmas decorations. To get extra coverage, pull apart a Christmas wreath and fill the gaps on the noodle with the leaves.
Step 5. Once decorated, spray the piece with fake snow.
Image: Haydn Fellows (Facebook)