Update your home interior with these stylish tips
If your home needs a revamp, it's reasonable to think a major change is needed to see any difference - but you might be surprised to find that even the smallest of changes can add some new life into your home's interiors.
Andrea Lucena-Orr, Dulux's Colour and Communications Manager, says making your home reflect your unique style that just a couple cans of paint could be all you need.
"People often underestimate the power of paint as a cost-effective and impactful way to jazz up your space," she says. "Additionally, colour can be introduced in a number of ways to help tailor and refresh interiors, all whilst keeping the structure and integrity of the home intact!"
Paint can be a particularly helpful tool in revitalising your space if you're renting and can't knock down walls to your heart's content, or if you're looking for change that won't cost an arm and a leg.
To prove just how effective painting can be at revitalising your space, Dulux Trend Forecaster and Stylist, Bree Leech, took to her own rental home with a paintbrush or two.
"Our dining room had a feature that didn't work for us and I'd wanted to fix it for some time!" Bree explains. "It was a neutral space that had a cut-out in the wall so you could look through the adjoining room. The cut-out feature was serving no real purpose and the dining area just felt a bit flat."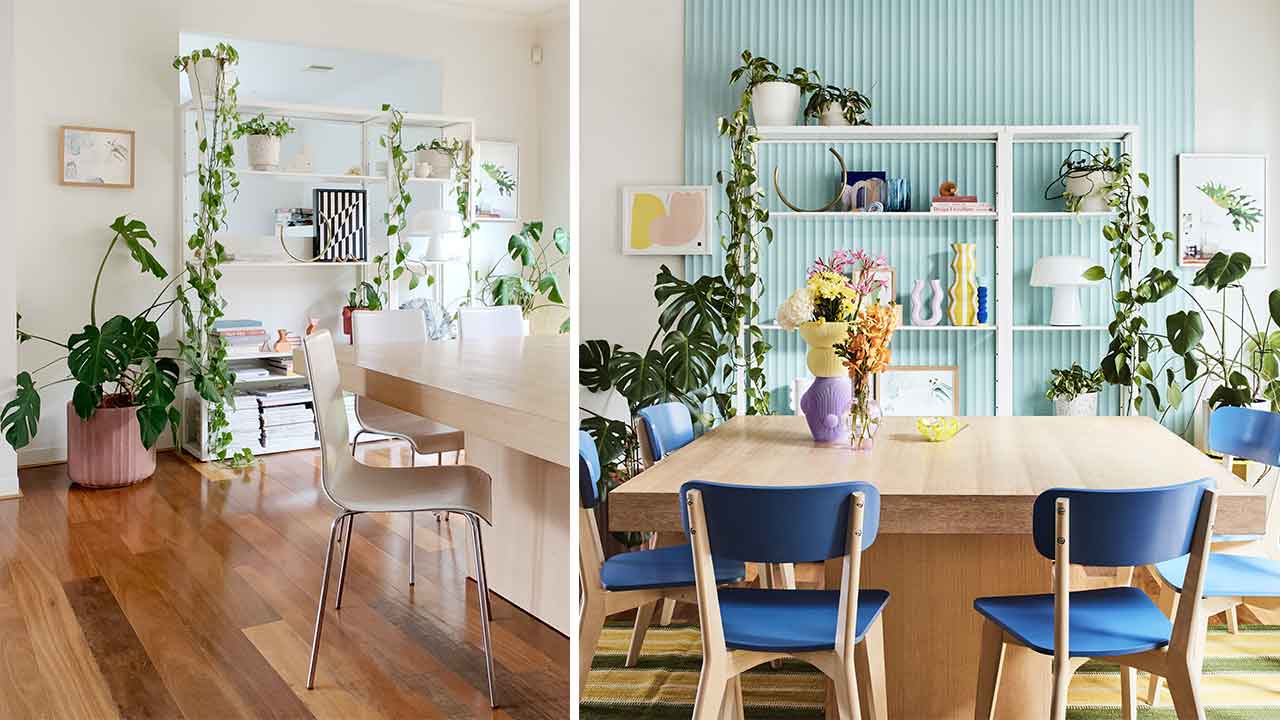 Before and after Bree Leech revamped her dining room with a lick of paint and some simple changes.
She solved this problem with fluted wall panels that covered the cut-out feature, which she then painted with bright colours that were fun, joyful, and reflected her personal style.
Those wanting to achieve something similar won't have to work it all out on their own either, thanks to these tips from Bree herself.
Colour isn't just for walls
Bree says: "Painting dining chairs or a table is also a great way to achieve this look whilst renting. Add artwork that references your colour scheme to bring it all together."
But, Bree adds that having an overall mood or style is critical for selecting colours.
"When selecting colours, always have an overall mood or style in mind and select colours that help bring this idea to life. It's helpful to have a visual you can refer to like a mood board, materials board or a Pinterest board," she explains. "This helps keep your colour scheme cohesive and gives you a reference point to work out your proportions as this can dramatically change the mood of the space."
Small changes work just as well as going bold
"When it comes to scheming, going bold with colour can really pay off but equally, small changes can make a big difference," Bree says. "If you want to introduce smaller pops of colour, choose furniture items or highlight small areas of a wall, door or even your ceiling."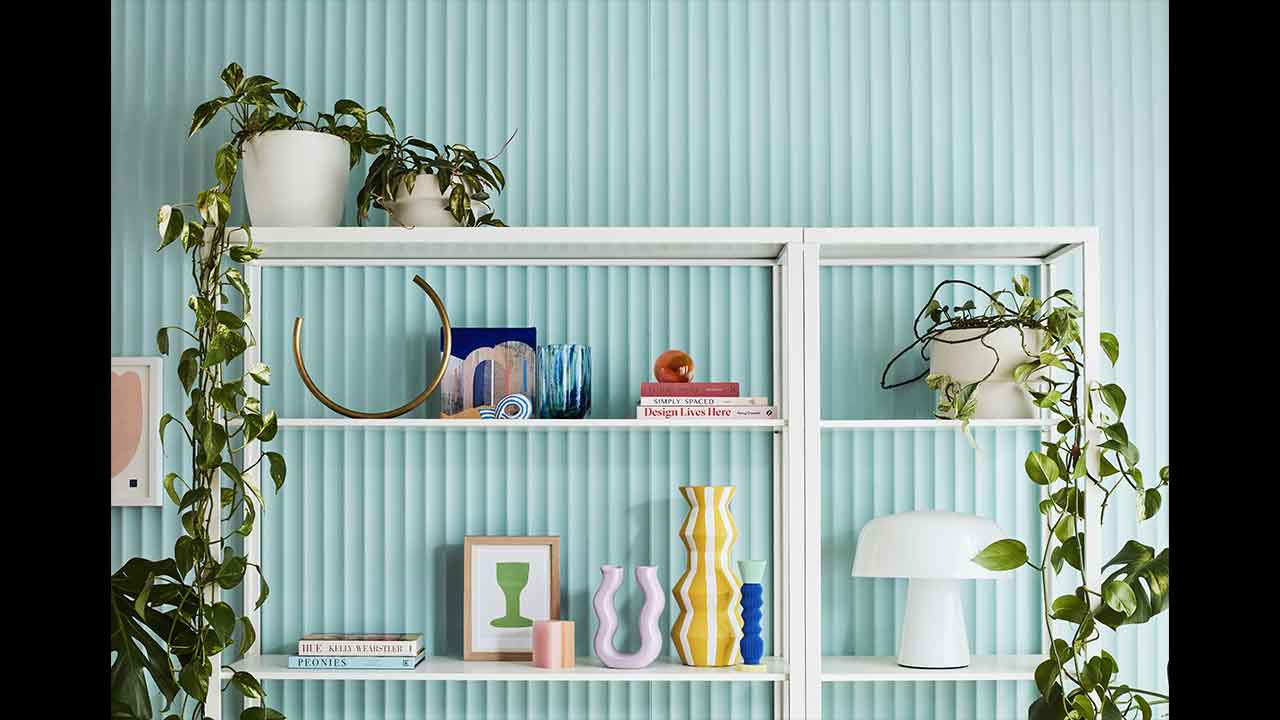 Work with what you have
If you're renting or following a strict budget, you may need to work with the existing fittings and features - but that doesn't mean you'll need to compromise on your style.
"Working with existing fittings and fixtures can often mean a clash in colourways," Bree adds. "While you may not be able to pull up the carpet or replace the kitchen benchtop, you can always add rugs for a tonal effect to get you closer to your desired palette. Dulux also offers a wet room coatings range (Renovation Range) which allows you to paint over existing benchtops, cabinetry and tiles for a bespoke, premium look."
Test your colours with this simple trick
Since the colours you see in-store might look different in your home (or even at different parts of the day), it's worth testing how the colour will look before you decide using this hack from Bree.
"Paint a cardboard slip or piece of paper and leave the painted swatch up on the walls for a few days," she says. "Move it around the room at different times of the day to ensure you love the colours(s) under different lighting conditions – both natural and artificial."
Images: Dulux Colour Forecast 2022 - Wonder Palette, Bree Leech (Dulux Colour Forecaster & Stylist), Mike Baker (Photography), Wall Panel: Colour -DULUX Harmonious, Product - DULUX Wash&Wear, Supplied by Surround by Laminex; Chairs: Colour - DULUX Plunder, Product - DULUX Aquanamel; Rug supplied by Halcyon Lake (Supplied)