Woman's amazingly helpful discovery during home renovation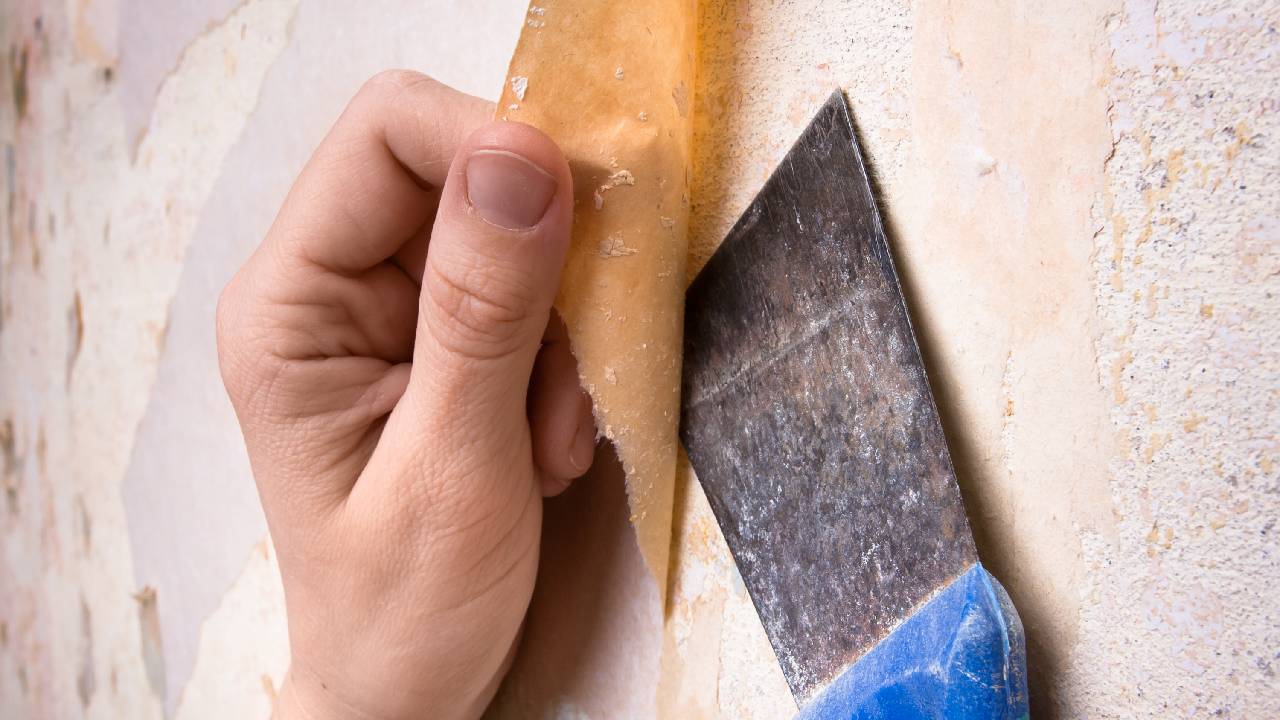 A Queensland woman has made an unexpected discovery on the wall of her home during a renovation.
The woman was peeling off the wallpaper in her room when she found a scrawled note dating back to over 22 years ago, which detailed a tip from the previous owner.
"If you ever need to wallpaper this room again, it will take 8 rolls of wallpaper," the note read.
"I bought just six rolls at $17 per roll [on December 5, 1997] and didn't have enough. It really pissed me off."
The message was signed off by Jon on December 21, 1997.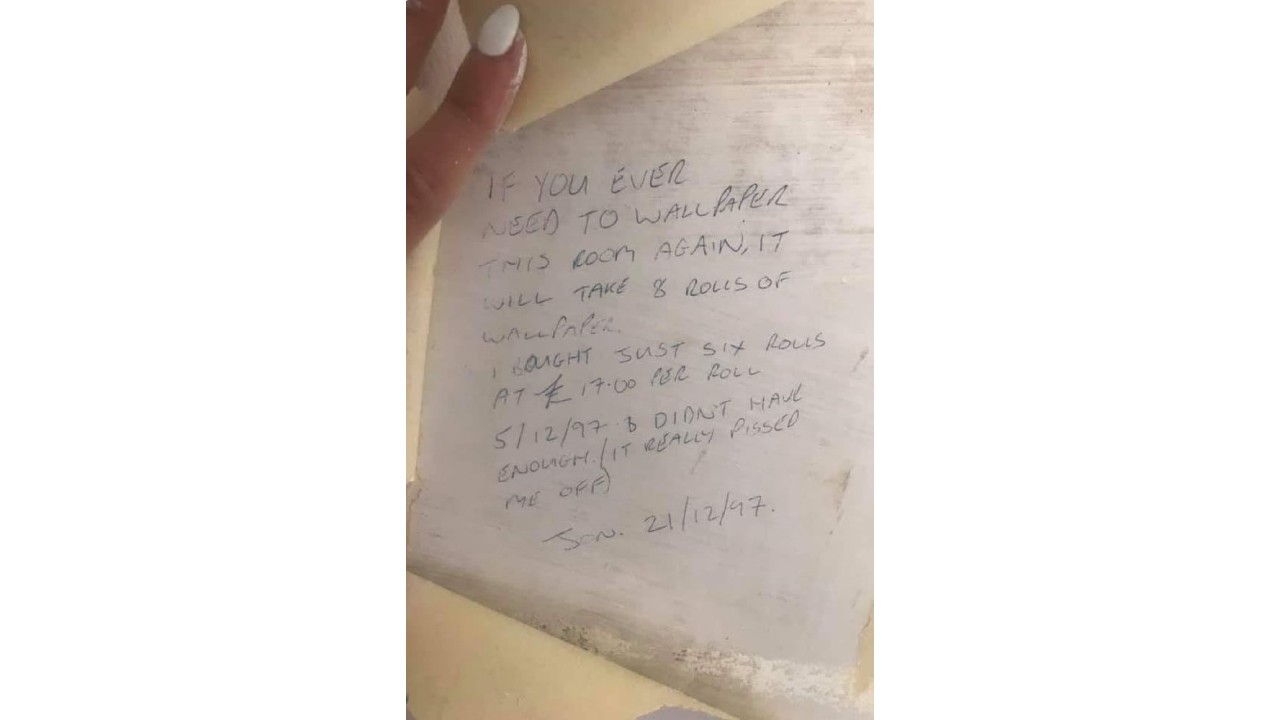 Source: Facebook/ Bunnings Mums Australia
The woman shared a snap of the finding on the Bunnings Mums Facebook page with the caption: "Only a DIY mum would be this helpful."
People flocked to comment the post, praising the former owner as "thoughtful" and "brilliant".
"Thanks for the tip Jon. I hope you've finally gotten over it. I'm sure it's a story that's still told," one wrote.
"There needs to be more people like Jon in the world," another commented.
One asked whether the advice would be suitable to the conditions today: "But what if wallpaper now comes in different standard widths or lengths?"