"Worst fan ever" among Shonky award winners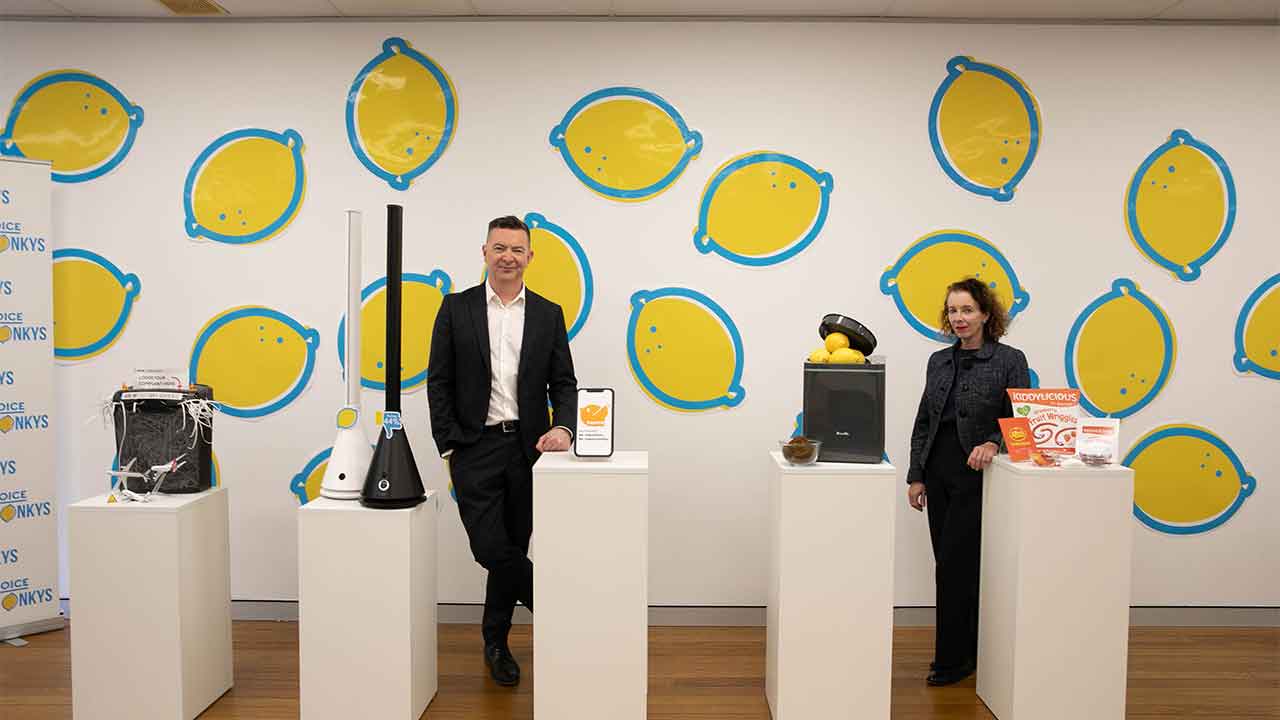 An electric composter, sugary snacks for toddlers, and a bladeless fan have one surprising thing in common: they made the list for this year's Shonky Awards.
CHOICE, Australia's top consumer advocacy group, has been naming and shaming the country's worst products and services - and this year's contenders are just as dodgy.
A fan with no wind power
One product that made the winning list was Kogan's SmarterHome Bladeless Fan. Retailing at $150, the fan scored only 44 percent in CHOICE's testing and was beaten by fans costing less than a third of the price.
It has been sold through various retailers, including Catch.com.au, Kogan, Big W, and Harvey Norman.
"This fan is imitating more effective bladeless fans on the market without the power or puff," CHOICE expert tester Adrian Lini said.
"The product fails for its knock-off shonkiness and it's shoddy performance."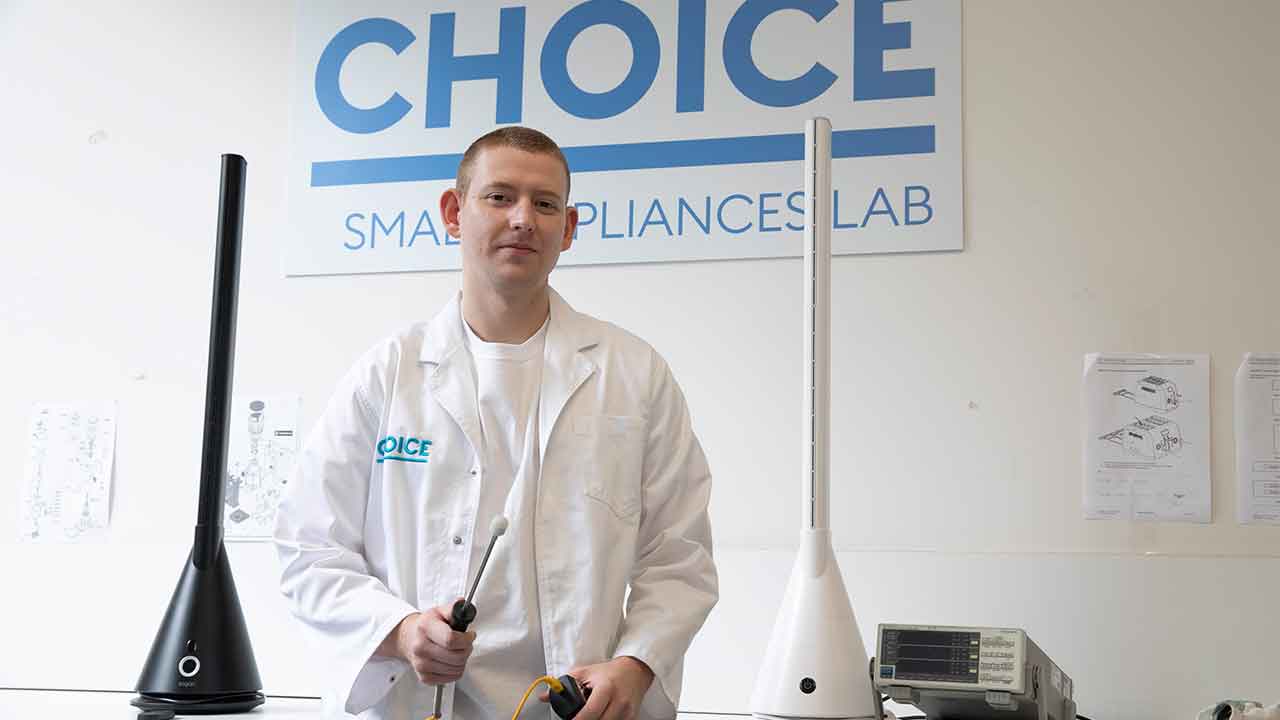 Expert tester Adrian Lini with the Shonky Award-winning fans. Image: CHOICE
The advocacy group also found that a range of fans using the same or similar designs were being sold under the brands Fenici, Dimplex, and Zhibai.
"The volume of air pushed out by this fan was so low that it looked like an error in measurement," Mr Lini said.
"For the entirety of the test, it could barely reach 0.04 cubic metres per second.
"It pretty much has no output whatsoever, and that's why the score is so terrible."
Most fans tested against it reached 0.3 cubic metres per second - making them seven times more powerful in terms of wind power.
A $2000 composter
Another "winner" of this year's award was Breville's FoodCycler, marketed as an easy way to turn household scraps into odourless, nutrient-rich "eco-chips".
However, when CHOICE home economist Fiona Mair put the device to the test she found it was a wasteful, expensive, and complicated appliance.
"Why would you want to spend money on an appliance to reduce your food waste going into landfill when you can already buy something that virtually costs nothing to do the same thing?" Ms Mair said.
After calculating the running costs of the FoodCycler over five years, CHOICE estimated that a consumer would drop $2,000 across the device's lifetime. On top of the $499 purchase price, there would also be energy costs ($86 a year) and replacement filters costing $233 a year.
"We think Breville are taking advantage of people who are wanting to look after the environment," Ms Mair concluded.
A "sugar bomb" for toddlers
Another dud product was Kiddylicious Strawberry Fruit Wriggles, which contain more sugar than Allen's Snakes and cost $150 a kilo - despite being marketed as a healthy snack for toddlers.
"Toddlers are being targeted with a shonky sugar bomb and parents deserve better," CHOICE audience editor Pru Engel said.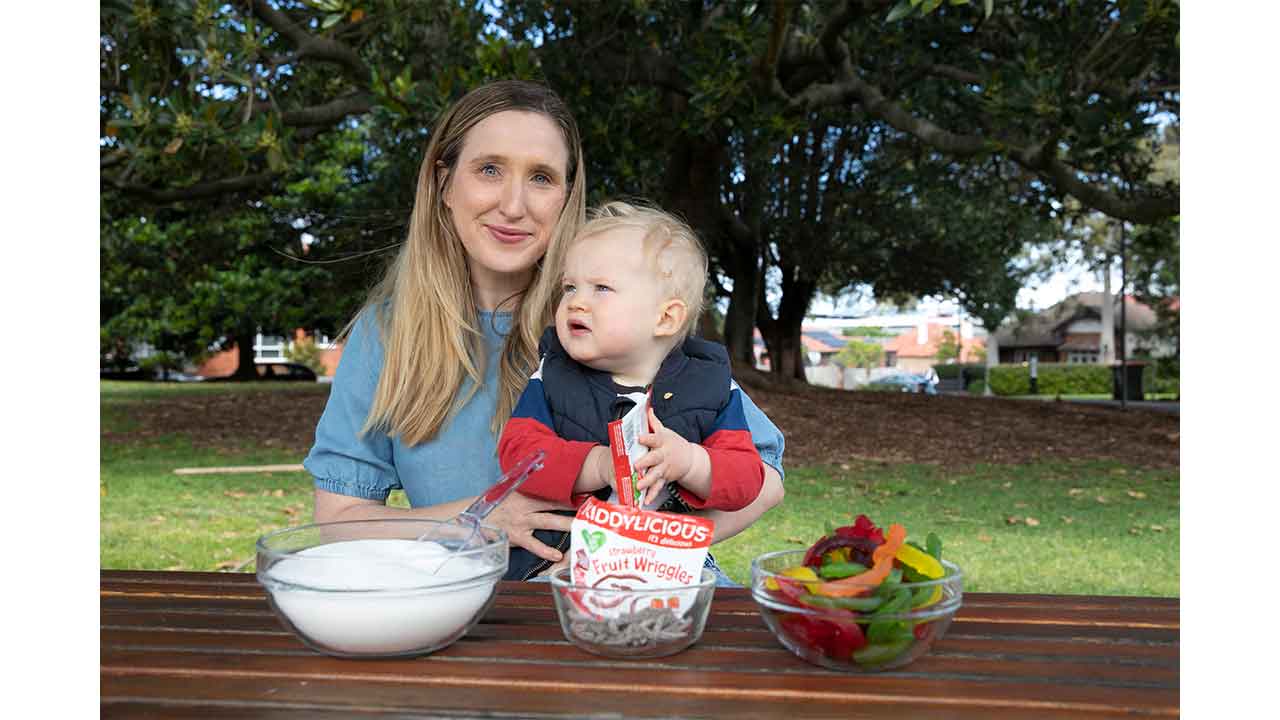 CHOICE editor and mum-of-two Pru Engel with her son, and a bag of Fruit Wriggles compared against an equivalent amount of Allen's snakes and sugar. Image: CHOICE
Other recipients included the Airline Customer Advocate, a free "service" that essentially forwards customer complaints back to airlines, and buy-now-pay-later provider Humm, which made the cut for its "dubious checks and balances".
"These are our 16th annual Shonky Awards and it amazes me that we have to keep giving them out," CHOICE's chief executive, Alan Kirland, said.
"It's easy to avoid getting a Shonky Award. Don't promise things you can't deliver, don't rip your customers off and don't sell unsafe products.
"Sadly, we keep finding businesses that fail these basic tests."
Image: CHOICE