Extreme measures for family of five as rental crisis worsens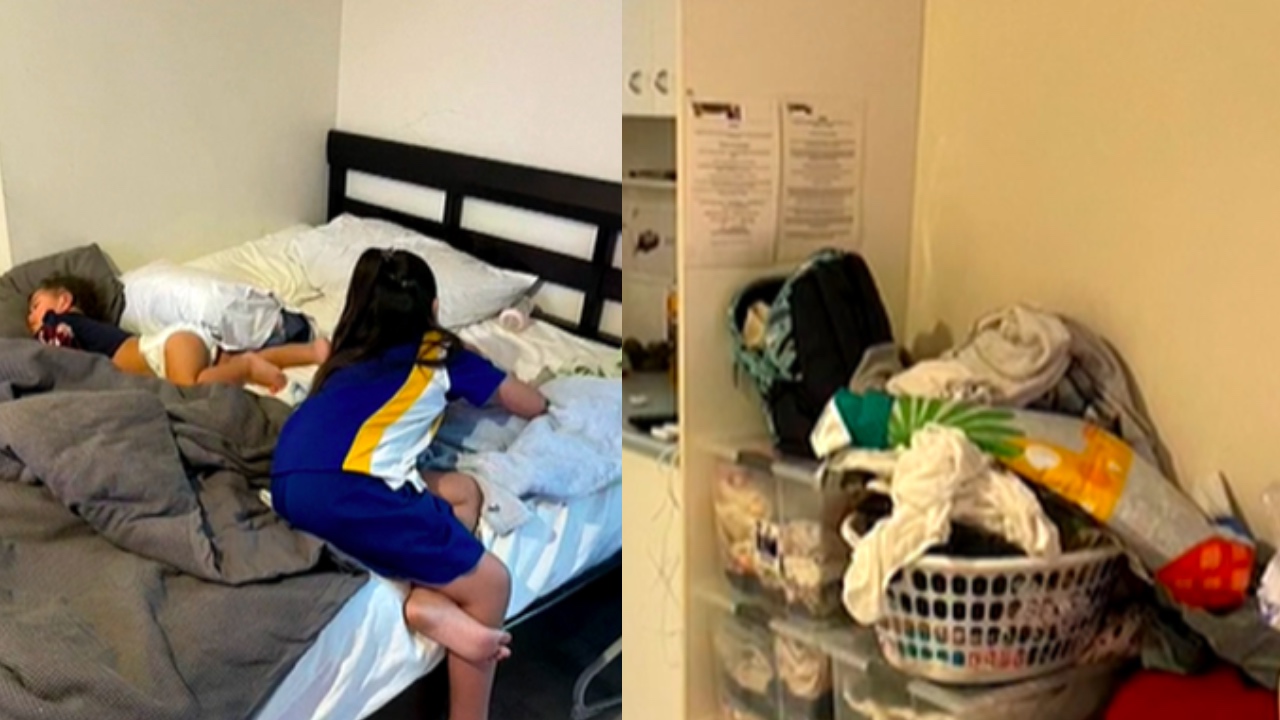 As Australia's rental crisis worsens, a family of five on the Gold Coast are being forced to share a single motel room.
Alexi Bennett and her children have been rejected from more than 200 rental applications after their previous landlord didn't resign their lease.
It's been three months since the family have lived comfortably and Bennett said she struggles daily with guilt as she faces "one of the hardest" moments of her life.
It's costing the family $850 a week to share the single room amid a lack of available rental properties.
"You're supposed to be providing for your children and, when you can't, the guilt - it really hits, it really hits hard to be honest," she told Today, holding her six-week-old baby.
"It's meant to be the happiest time of your life and, you know, at this point in time it's one of the hardest and yeah, pretty sad, to be honest."
Alexi said there's "not many options left" for her family as the "competition is crazy" for rental properties.
"I've got to do what's best for my kids and, yeah, this is it at the moment."
"You just got to stay positive and hope for the best and just keep trying, every day is a new day."
"That is all I can keep telling myself and just stay positive."
According to Ray White chief economist Nerida Conisbee, advertised rents are reflecting a 13.6 per cent price increase, as demand also continues to rise at an exponential level.
Image credits: Nine News