Sydney icon to be returned to Aboriginal owners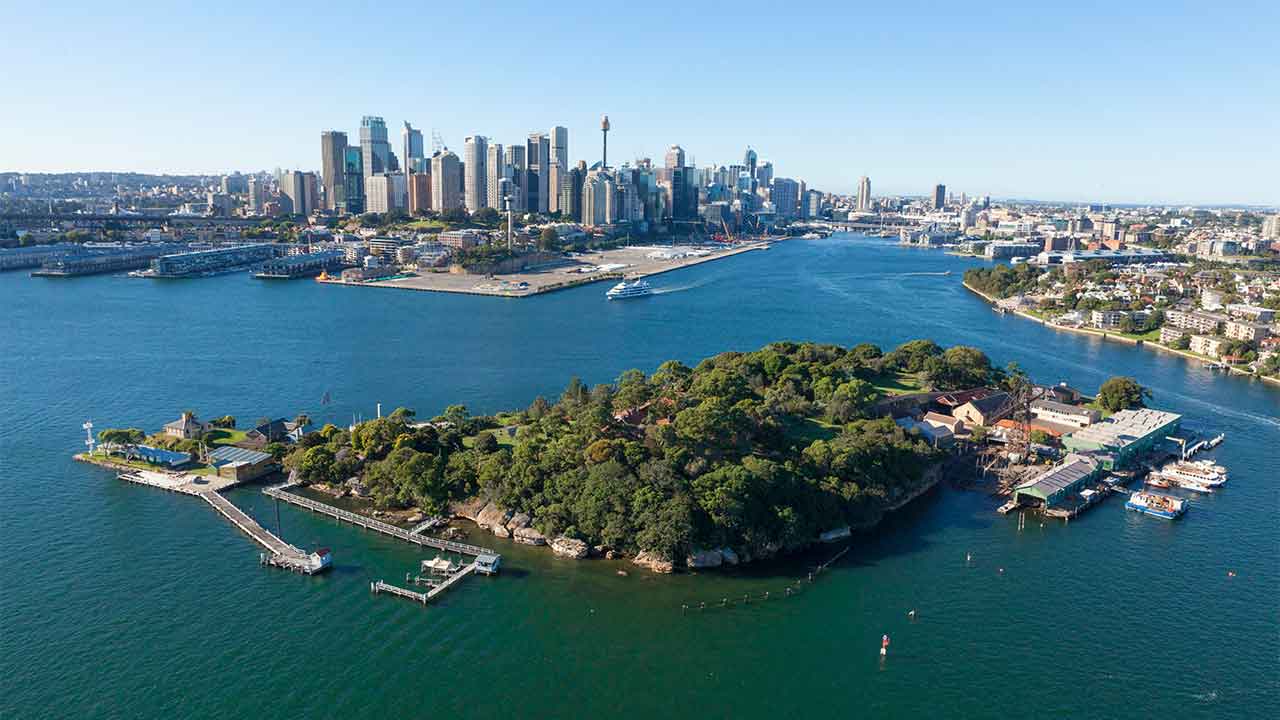 A historic decision has been made to return one of Sydney harbour's iconic landmarks to its Indigenous custodians.
The NSW government has begun the official transfer process for Me-Mel Island - also known as Goat Island - which will be accompanied by a nearly $43 million ($NZ 47m) revitalisation of the island.
NSW Premier Dominic Perrottet described the achievement as a "personal priority".
"Returning Me-Mel to the Aboriginal community is the right thing to do, and it helps deliver on my commitment of improving outcomes and opportunities for Aboriginal people across all parts of Government," he said.
"A big part of my commitment is ensuring the island is remediated before it's transferred to the Aboriginal community."
Me-mel (Eora): Bennelong's island; little green space in the sea. pic.twitter.com/HZFslBCkyH

— Carolyn R Galbraith (@CarolynRGalb) May 29, 2022
This remediation, included in the $42.9 million package spread over the next four years, will cover various works such as repairing seawalls and buildings, improving water and sewer services, adn removing contaminants like asbestos, according to news.com.au.
Me-Mel Island is the biggest in Sydney Harbour and lies north-west of the CBD.
The State Heritage-listed island is known for its rich Aboriginal heritage, as well as being home to more than 30 buildings and structures from the 1830s to 1960s.
Once inhabited by Wangal man Bennelong and Cammeraigal woman Barangaroo, Bennelong said he inherited it from his father who was born on Me-Mel according to colonial documents.
The transfer was first promised during the 2015 election by the NSW Labor Party - who lost to the Liberal Party that year - before officially commencing under the Liberals seven years later.
I welcome the announcement today by @Dom_Perrottet of $43m for restoration work on ME-MEL #goatisland prior to this historic land being returned to the Aboriginal community in 2026 #alwayswasalwayswillbeaboriginalland pic.twitter.com/Xe3ySXOINf

— Councillor Yvonne Weldon (@ypweldon) May 29, 2022
Though it has been a long time coming, the decision has been welcomed by Yvonne Weldon, the Deputy Chair of the Metropolitan Local Aboriginal Land Council, who said the transfer will help heal and progress Indigenous issues.
"Me-Mel is a place where we can go to be within our culture, pass culture on to our younger generations and share with other people," she said.
Until the transfer, the island will continue to be managed by the National Parks and Wildlife Service (NPWS), which is calling for expressions of interest for the Me-Mel Transfer Committee.
Aboriginal Affairs Minister Ben Franklin said this committee, with advice from legal, heritage, planning and governance experts, will develop a business case and plan for future ownership and management of the island.
"The Me-Mel Transfer Committee includes Aboriginal people and NSW government representatives, and importantly, its establishment is supported by the Metropolitan Local Aboriginal Land Council," Mr Franklin said.
Nominations for this committee are open until close of business on June 27.
Image: Office of Environment and Heritage (Flickr)