"That smell!": Permanent portaloo upsets neighbours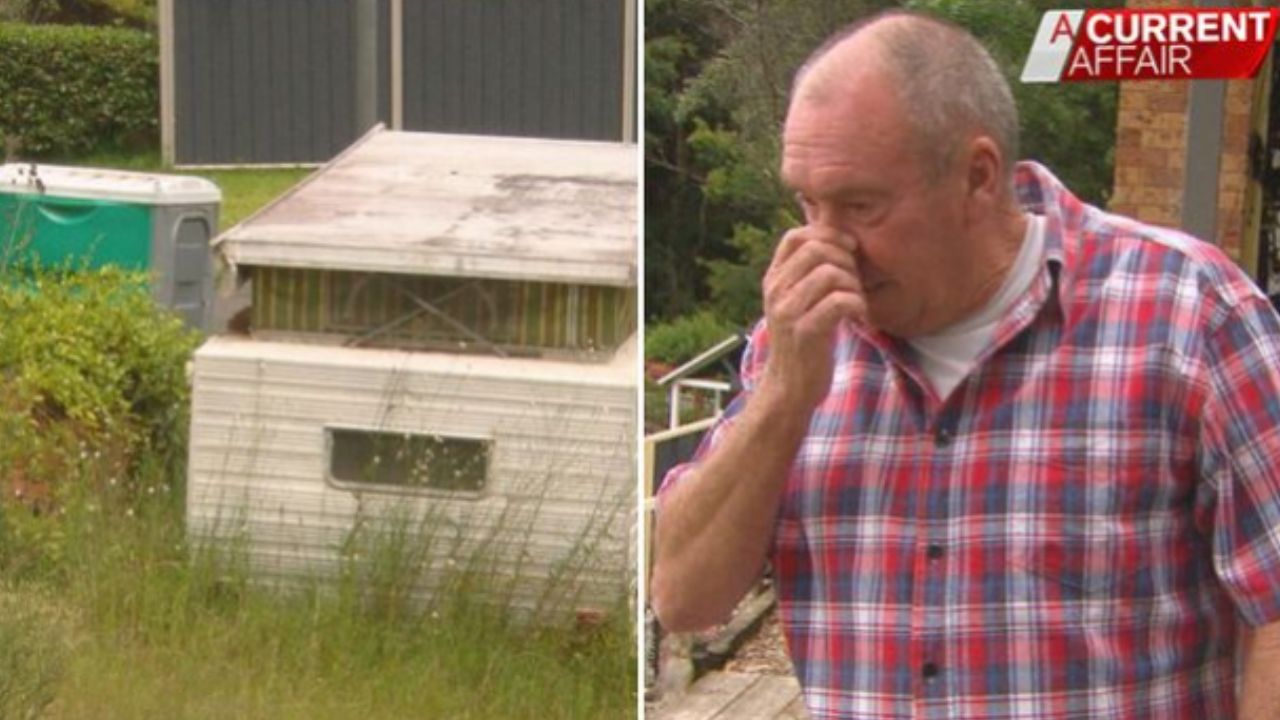 NSW Central Coast residents are furious with their neighbour who abandoned a caravan and portaloo five years ago in their suburban street.
The caravan is on an overgrown section on the street, but it's the portaloo that infuriates neighbours.
"Disgusting, absolutely disgusting," neighbour Kylie Griffith told A Current Affair.
"It looks like a bogan's house, like someone that doesn't care for it."
Although things are bad now, they were worse when owner Hervander Bhandari was living there.
He submitted plans to build a grand home after buying the site for $135,000 in 2014.
"It was five storeys high," neighbour Stephen Crampton said.
"The bricks turned up, the portaloo and virtually he was staying in it all the time."
Neighbours were disgusted as they watched his personal routine, which included showering with a garden hose.
That didn't bother them as much as the smell from the portaloo.
"When he flushed the toilet, the water used to come back out of the port skip here and down the roadway, down his block of land into the neighbour's driveway, down the gutter and into the stormwater," Mr Crampton said.
"It was disgusting. It was shocking. You would go, 'oh no, not again, that smell'.
"We would have to have all our windows up and everything, we couldn't put up with it."
Mr Crampton had enough and contacted the Central Coast Council, who instructed him to keep a diary of his movements.
After enough evidence, the council took Mr Bhandari to the NSW Land and Environment Court, claiming that his living situation was illegal.
Mr Bhandari told the court he has no interest in taking part in the case and it's currently understood that he has moved home to India.
The Central Coast Council has said that Mr Bhandari has until January 17th to clean up the site before council moves in.
Neighbours are upset at the decision as the council has told them they will only remove the portaloo, which means that the stack of bricks and the caravan will stay on the land.
"They need to get rid of that stinking old caravan cause the smell is still here," Mr Crampton said.