Tiger Woods' secret Kiwi home hits the market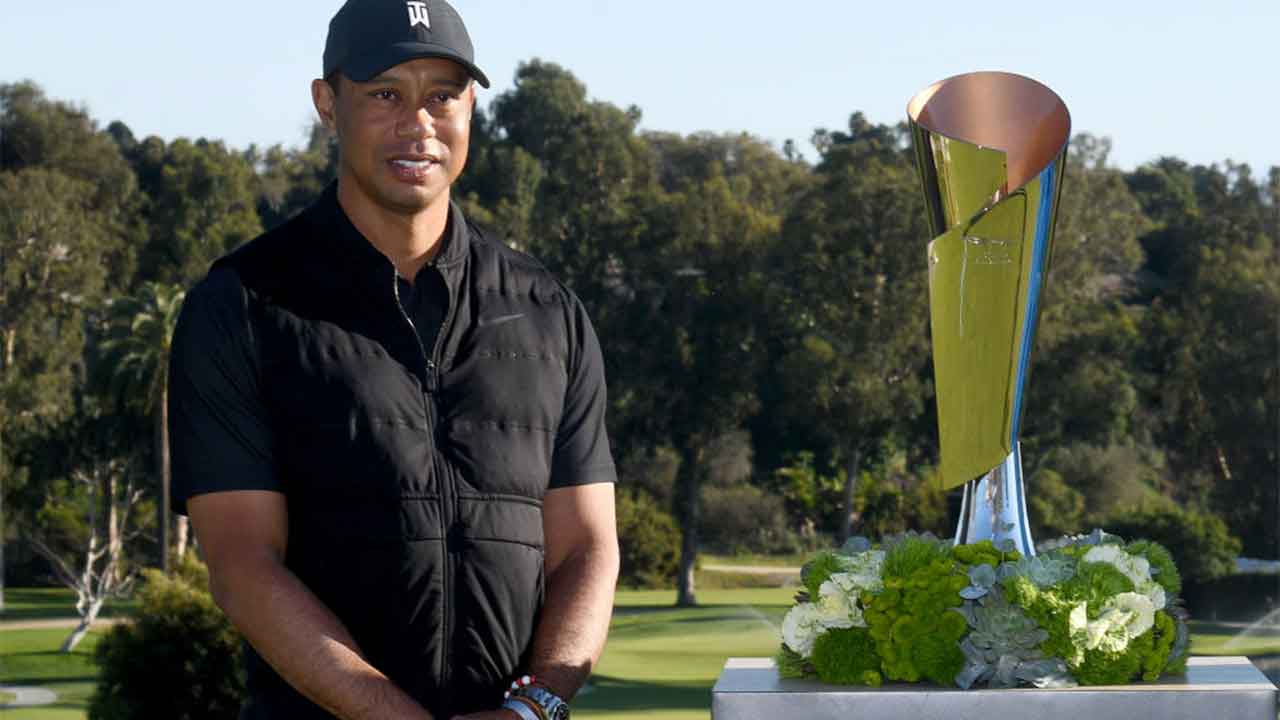 Scroll down to view the gallery below
An estate on the Kāpiti Coast, to the north of Wellington, which has been home to diplomats, Danish heavy metal icons, and famed golfer Tiger Woods has entered the market in a rare sale.
The 40s-styled manor is surrounded by manicured gardens and native bushland and features an extensively remodeled interior that is just as luxurious.
But, it's guest-list has been kept tightly under wraps by its current owners Ralph Green, his wife Letizia Columbano, and their son Lorenzo Green.
"We don't kiss and tell about our guests," Green said.
"Tiger Woods was rather hard to hide. He was meant to be a secret, but it got out because he's like that. Other guests… I'm struggling to remember on purpose."
Woods stayed at the 1.89-hectare Greenmantle estate in 2002 while competing in the New Zealand Open.
Before Green took over the property in 2012, the then-owner was the former head of New Zealand's Criminal Investigation Bureau.
"This was just after September 11, and there was a lot of scuttlebutt around that they were going to target an American ison, and that New Zealand was seen as a soft target area," Green explained.
"So there was something like 13 police patrolling around this place, the security was unusually high."
More recently, Green said the Greenmantle estate had been approved to host heads of state by the diplomatic protection squad.
"We have quite high clearance," he said.
Without revealing too many details, he said the most "surprising" celebrities he's hosted had included "well-known" rock stars, with the lead singer of a Danish metal band with a quite profane name topping the list.
But the chance to host A-list guests wasn't the reason why Green and his family took over the property.
After seeing the "beautiful pink house sitting proudly up a lovely drive" while growing up in the area, Green and Columbano jumped at the chance to tour the property when it hit the market years later.
"We went in there and fell in love," Green said, referring to the tour he and his wife took of the gardens and the nikau forest behind the house.
"To have a virgin nikau forest in your backyard, it was just too much. We surprised the real estate agent by saying, 'yes, we'll take it'. He was a little shocked.
After the previous owner had run the home as a boutique hotel, Green and Columbano converted it into "a luxury lodge".
"Having a home and income combined quite usefully. THat's how we ended up here, because of the gardens, the birdlife, looking at Kāpiti [Island], and having something that's quite distinctive," he said.
The house boasts six bedrooms - each with balconies and stunning views - as well as seven bathrooms, two separate guest cottages, a heated outdoor pool, and a permanent marquee house nearby.
Within the nikau forest, walking trails lead to a secluded spa.
"It's like going to Indonesia but without the heat or the insects," Green said.
"There is an area we call the nikau amphitheatre that people seem to want to get married in. It's so nice to sit under all these nikau and listen to the sound of the owls at night."
Having just become grandparents, Green and Columbano are saying a reluctant farewell to the property and moving to be with their daughter in Venice.
"It's a question of priorities, we've become grandparents for the first time, and we want to be grandparents," Green said.
Having last sold for $2.05 million in 2012, propertyvalue.co.nz values the property between $3.25 and $3.5 million now.
The property, which is expected to sell for an even higher price, is on sale for tender by Sotheby's International Realty and closes on Thursday, December 9.
Images: Getty Images, Sotheby's International Realty