Russian oligarch's superyacht goes dark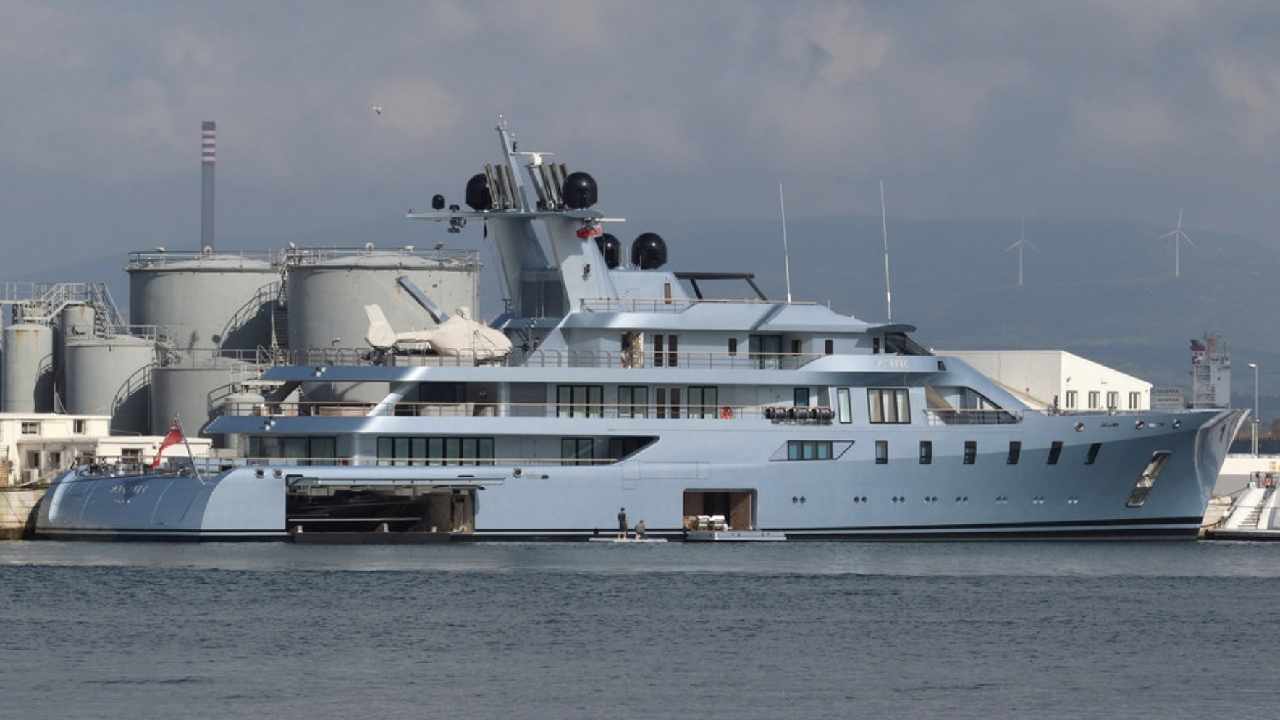 A $150-million superyacht owned by Russia's second-richest person has disappeared off the radar.
The Pacific's billionaire owner, Leonid Mikhelson, is facing US-led sanctions on his gas company, which has since seen his superyacht "go dark".
The 85m long ship was last detected cruising in the Caribbean Sea before it went dark about 9pm local time on May 8.
It was then however spotted at the Turkish resort port of Marmaris on June 4, where other superyachts sought refuge from US-led sanctions.
Gur Sender of Windward, a marine surveillance and intelligence firm, said the reason for ships going dark is to hide their activities.
"Sometimes vessels can intentionally and manually turn off their AIS and engage in what's referred to as dark activities," he told Nine News.
"Vessels engaging in such a behaviour are usually trying to conceal their real location or who they are meeting with."
It is believed that the Pacific is headed to the Bahamas but it won't find any solace due to the island working with the US to seize the superyacht.
"It's inconceivable that Russian oligarchs would consider the Bahamas a safe jurisdiction given its close ties to the United States -- not just in terms of location but in terms of its law enforcement cooperation," said Ian Ralby, chief executive of I.R. Consilium, a maritime law and security consultancy.
"It's very puzzling that a vessel likely to experience sanctions enforcement would risk turning up in the Bahamas, but it's more likely it will turn up somewhere else nearby that's more friendly to Russian interests like Cuba or Venezuela."
Image: Twitter